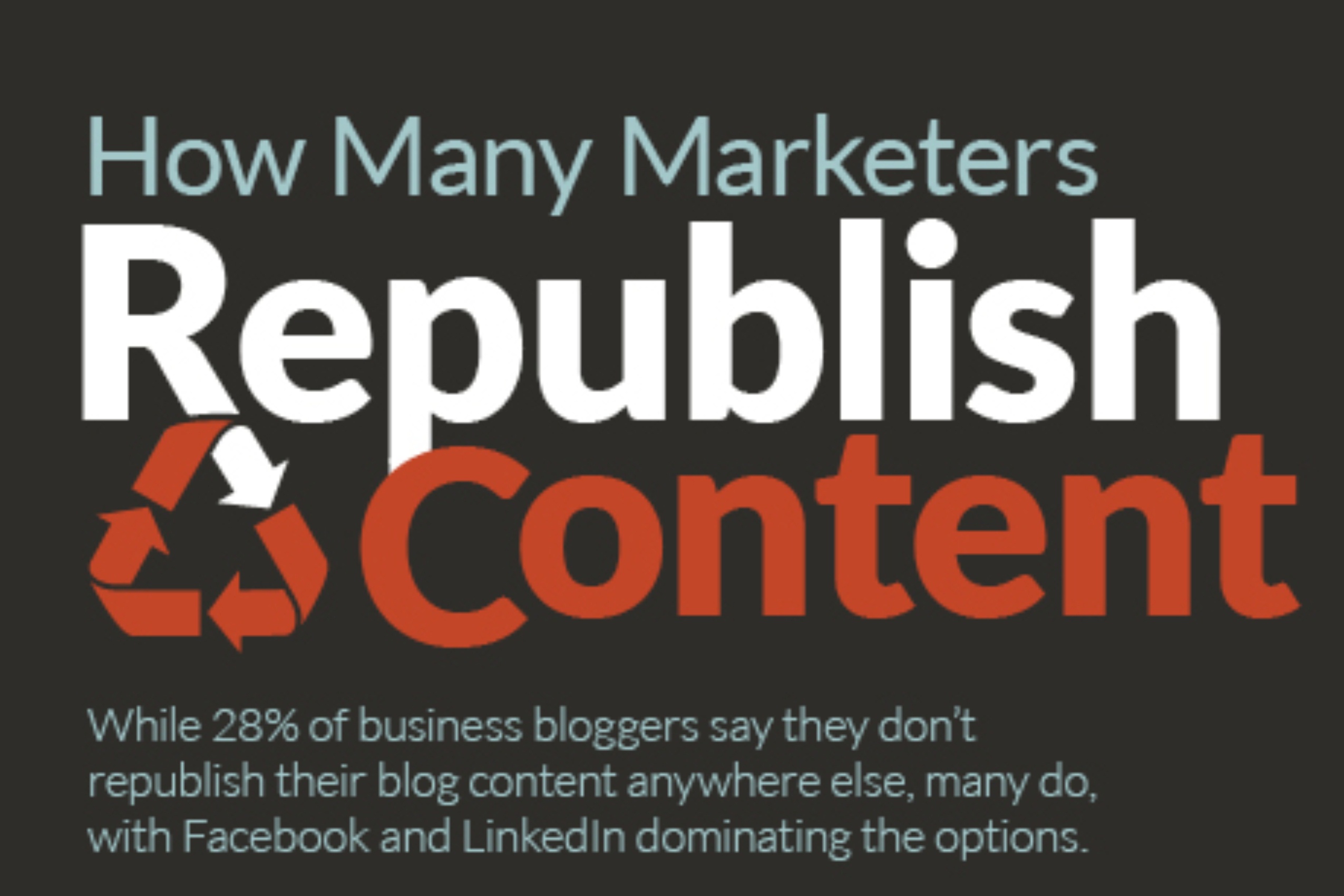 We know that from an environmental standpoint, single-use items are falling quickly out of fashion, whether plastic straws, plastic shopping bags or foam coffee cups, the push is to replace those "one and done" items with more lasting, reusable alternatives.
Did you know you can do the same thing with your marketing content? Why create single-use material when you can put it to work again and again, in a new format, to reduce your cost of content creation?
This infographic looks at a few options, which could include posting videos to Facebook as well as your website or repurposing a blog post for LinkedIn Publisher, but there are many more ways to get more mileage from a single content concept. Check out this post on starting with an abstract and working from there: Marketing Content Abstracts — A Complete Campaign.
Take a closer look at how a full complement of content can be created from a single concept and work together to drive inbound leads. Download our client success example here: Creating A Winning Inbound Marketing Program.