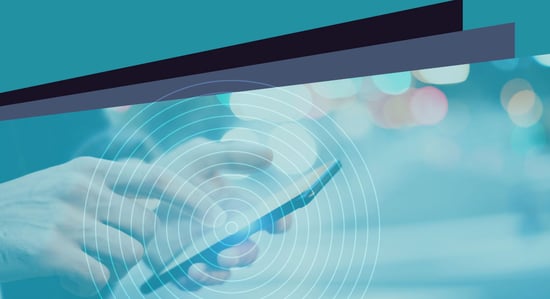 You and your team have poured time, energy and inspiration into creating B2B marketing content that you know will resonate with your target audience. Now, how do you get that audience to see it?
Blog subscriptions and SEO are both powerful ways of attracting readers to your content, but sometimes you need to reach new audiences (who haven't already opted in) and you don't have time to wait for the compounding power of SEO.
That is where Ross Simmonds, CEO at Foundation, told Converge many brands fail.
"Organizations ask their content marketing teams to create new content without thinking about how to amplify and distribute that content in front of their ideal audience. This is a major mistake," he says in the 2022 B2B Content Amplification Report by Converge.
What's the solution?
Before we look at how to solve the problem, let's take a look at the current situation, as told by 308 B2B content marketers who were part of the 2022 survey.

Why Do B2B Marketers Amplify Content?
B2B marketers cite two primary goals when amplifying their content: brand awareness/SEO and lead generation.
Amplifying content, such as promoting a case study with a blog post through an opted-in list of subscribers or using paid social media to share an infographic with a targeted audience, can help new audiences find your content and build your brand's reputation with those who already know about it. When that amplification increases web traffic or results in backlinks, your SEO gets a boost as well.
Lead generation comes when that content amplification reaches audiences who then fill out a form to access a gated download, sign up for a webinar or subscribe for an email newsletter or blog subscription.
Although fewer marketers cite user engagement as a goal, it can be another measurement of how well your content and content amplification are performing when you track metrics such as downloads, blog comments and social media shares.
What Content Do B2B Marketers Amplify?
The content most often amplified by B2B marketers is top-of-the-funnel or awareness level content: blog posts and social media. By boosting this content to reach a wider audience, marketers can begin the process of building a reputation for their brand. When used well, blogs and social media can also be a connecting point between a new reader and a lead conversion, promoting lead generating offers such as gated downloads or webinars.
Podcasts are also gaining momentum, with 45 percent of respondents saying they are amplifying podcasts in 2022, compared to only 20 percent in 2021.
Video, events, case studies, whitepapers, ebooks and infographics round out the types of content B2B marketers are amplifying to reach a wider audience.
How Do B2B Marketers Amplify Content?
Amplifying content doesn't have to mean paid promotion, though 80 percent of respondents told Converge that paid amplification has had a major positive impact on their efforts.
Organic channels for promoting content, unsurprisingly, are led by social media and an internal blog—both of which capitalize on an audience already in the loop (or which finds your blog through SEO or your social media posts through their organic newsfeeds). Emails are also used by nearly 8 in 10 marketers to amplify content. That's really what automated lead nurturing is all about: using email to offer leads new content that is relevant and guides them further down the sales funnel.
When you want to reach entirely new targeted audiences, however, investing in paid promotion or amplification of your content can generate great returns, and social media reigns supreme here. One hundred percent of the respondents to the Converge survey who use paid amplification say they use social media advertising, which could include LinkedIn, Twitter, Facebook or others. (LinkedIn is the most used platform for B2B social media amplification, though the survey report was clear if that included most used for paid promotion; Twitter and Facebook followed, with Instagram used by only about 1/3 of B2B marketers and TikTok still only at 2 percent.)
In addition to social media advertising, 45 percent of those surveyed use search engine advertising, while 36 percent use email advertising. That figure is up from only 12 percent in the 2021 survey. Also growing is sponsorships of podcasts and other media.
What Are The Barriers to Amplifying Content?
What is the one thing we could all use a little more of? Time.
More than 75 percent of the B2B marketers surveyed said that time is the biggest barrier to amplifying their content the way they know they should. Not buy-in. Not even budget. Time.
In fact, the majority said the budget they have for content amplification is the right amount. They just don't have the time in the day for their team to complete all of the necessary tasks AND adequately amplify the content they are creating.
That's where we come in. Finding the adequate time and expertise to maximize a content marketing strategy often means bringing in a partner to fill gaps. Working with a full-service digital agency like JONES gives you the flexibility to find the right balance, whether you turn complex content creation over to our team so you have more time for amplifying that content, or we take on promotion efforts to get your content in front of the audiences you need to reach. Perhaps you need a MarTech expert to help you make the most of automation services you have in place.
Use this agency partner checklist to decide what you need from a full-service agency. Then schedule a time to chat about how we can help you overcome the time barrier so your content isn't left sitting unread.