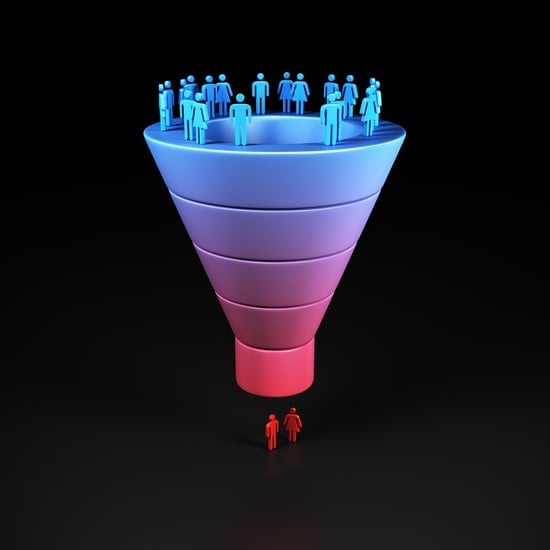 With so many options out there for website and marketing content formats, it can seem a little overwhelming. How do you narrow down what the best option is for a specific purpose?
Here's a quick visual that shows what types of content best fit the various stages of the sales funnel. (Download it here to share with your colleagues.)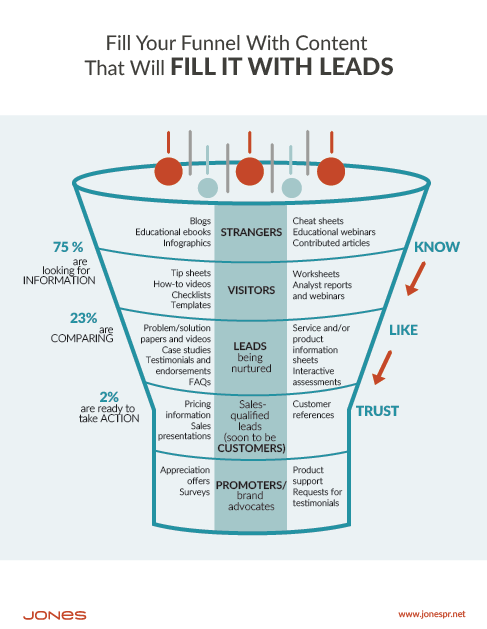 Focus on creating something for each of your customer personas in each stage of the funnel. In this way, you are providing personalized content that addresses the specific needs of each persona wherever they are in their buying journey.
Our template is an easy place to start as you map out your content.