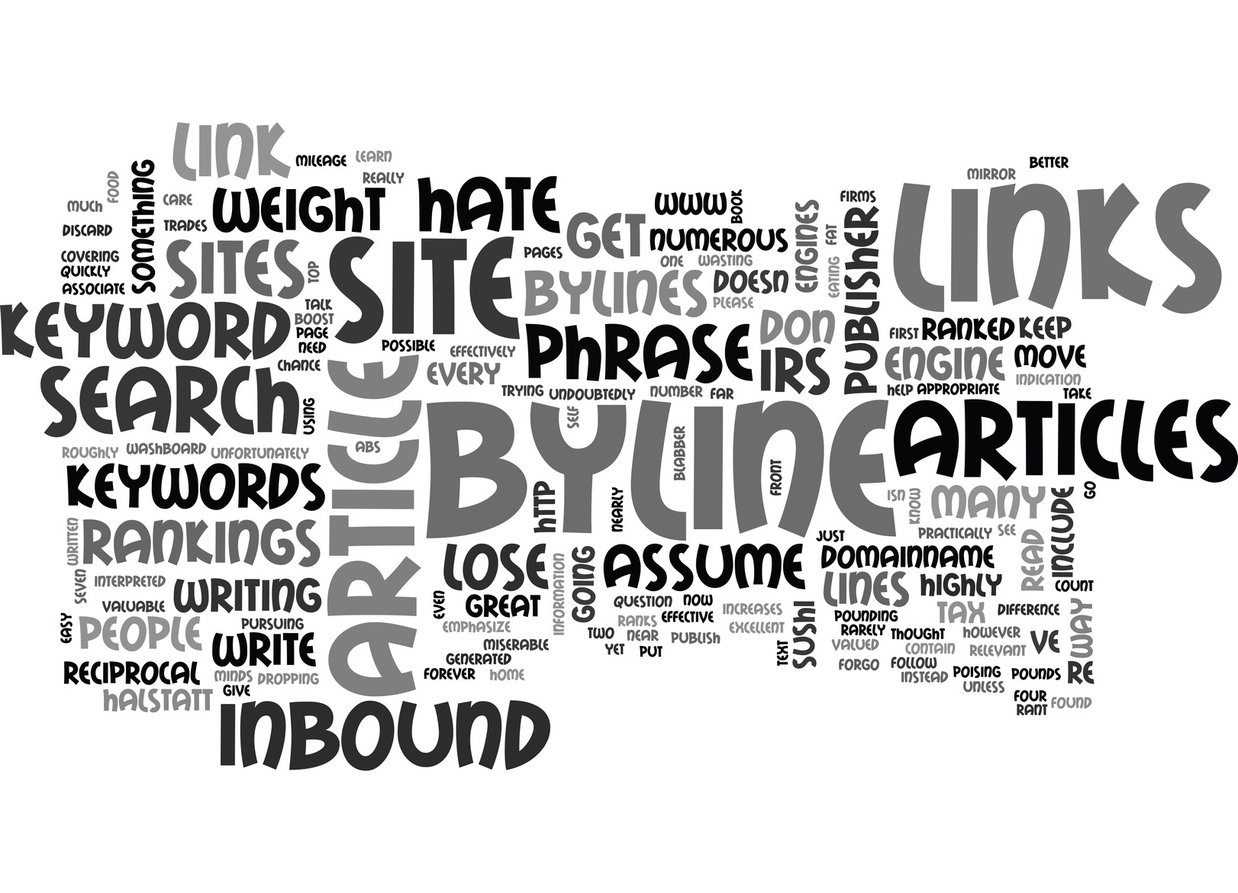 A merger of marketing and public relations is coming, and both departments can see it. According to a USC Annenberg School for Communications and Journalism report, nearly half of PR pros and more than 60 percent of marketers say the two departments will become more closely aligned in the next five years.
Why wait?
The advantages of bringing your communications—both PR and marketing—into alignment include increased awareness, growth in online lead generation, and more effective lead nurturing and sales closures. And they can increase efficiency (i.e. reduce costs) in creating content.
One traditional PR tool that can serve to amplify inbound marketing efforts is the contributed bylined article.
Originally used by PR departments to build awareness of the company and to reinforce company executives as thought leaders in their industries, bylined articles submitted to industry or other publications can also be used as a springboard or a supporting beam in a broader inbound marketing campaign.
To get the most mileage from your bylined articles, think from the beginning about coordinating them with specific marketing campaigns, and then do these two things:
REPURPOSE
and
PROMOTE.
Repurpose your bylined article
A well-research and well-crafted bylined article requires a significant investment in time and talent from your writing pool. Don't put all of that time into a one-off article, and then just go on to the next thing. With a little editing, rewriting and reimagining, your team to turn a single contributed article into a variety of content pieces to be used throughout an inbound marketing campaign.
Consider these ideas:
Blog post — Rewrite the lead and conclusion and publish on the corporate blog with calls-to-action linking to related offers.

Presentation — Create a slide show or PowerPoint your CEO can use to present the same information at industry events or corporate trainings.

Infographics — Take a visual approach the data included and create an infographic to be shared via social media, PR or in sales presentations.

Video — Use the article's information as the basis for a video for your website, possibly as a Q&A with the executive.

Whitepaper — Increase the details and data, and add charts or other visuals, to turn the article into a complete ebook, report, case study or whitepaper which can be gated behind a landing page as a lead generation tool.

Internal use — Include the article in an internal newsletter or use small snippets, facts or insight quotes to kick off brainstorm sessions for additional materials.
Repurposing the original research done for your bylined article maximizes the impact of that time. By rewriting the material to target different buyer personas or leads at different stages of the sales funnel you can fill a campaign with useful content based off a single research effort.
Promote your bylined article
Once your article has been submitted to your target publication and published, your job still isn't finished. While the publication may have an impressive reach, you want the article to be seen and read by even more than their readership alone.
Promoting the bylined article the right way has implications for marketing, also, when it is done to drive readers (aka prospects) back to your website.
That means starting by writing a blog post about the article being published, with calls-to-action included for related offers on your website where you can capture lead information. Once the blog post is written, begin sharing that post (not just a link to the original article).
Ideas for sharing and promoting the blog post about your bylined article:
Post it to social media, both as an organic status update and as a promoted post.

Share it in a direct email — be sure to let sales know about the article so they can pass it on to prospects with a direct interest in the topic.

Share it internally and ask staff to include it in their own work-related social media posts and emails.
You can even promote the article in your phone system's hold recording. (Example: "Did you know dogs are 10x more likely than cats to show physical signs of illness? Learn more about how to monitor your quiet cat's health in Dr. V's article in the latest edition of Animal Health Update. Find a link on our blog at www.petprounited.vet.")
By repurposing the basic information from your bylined article to create additional marketing content and promoting the article in ways that encourage lead generation, you can maximize the mileage you get from your communication staff's time and efforts.
Follow the whole process of planning, submitting and maximizing bylined articles as a PR and marketing tool in our essential how-to guide: How to Get Your CEO Published. You'll also find three basic rules for using bylined articles in both marketing and PR in our Best Practices Case Study: Contributing Bylined Articles.