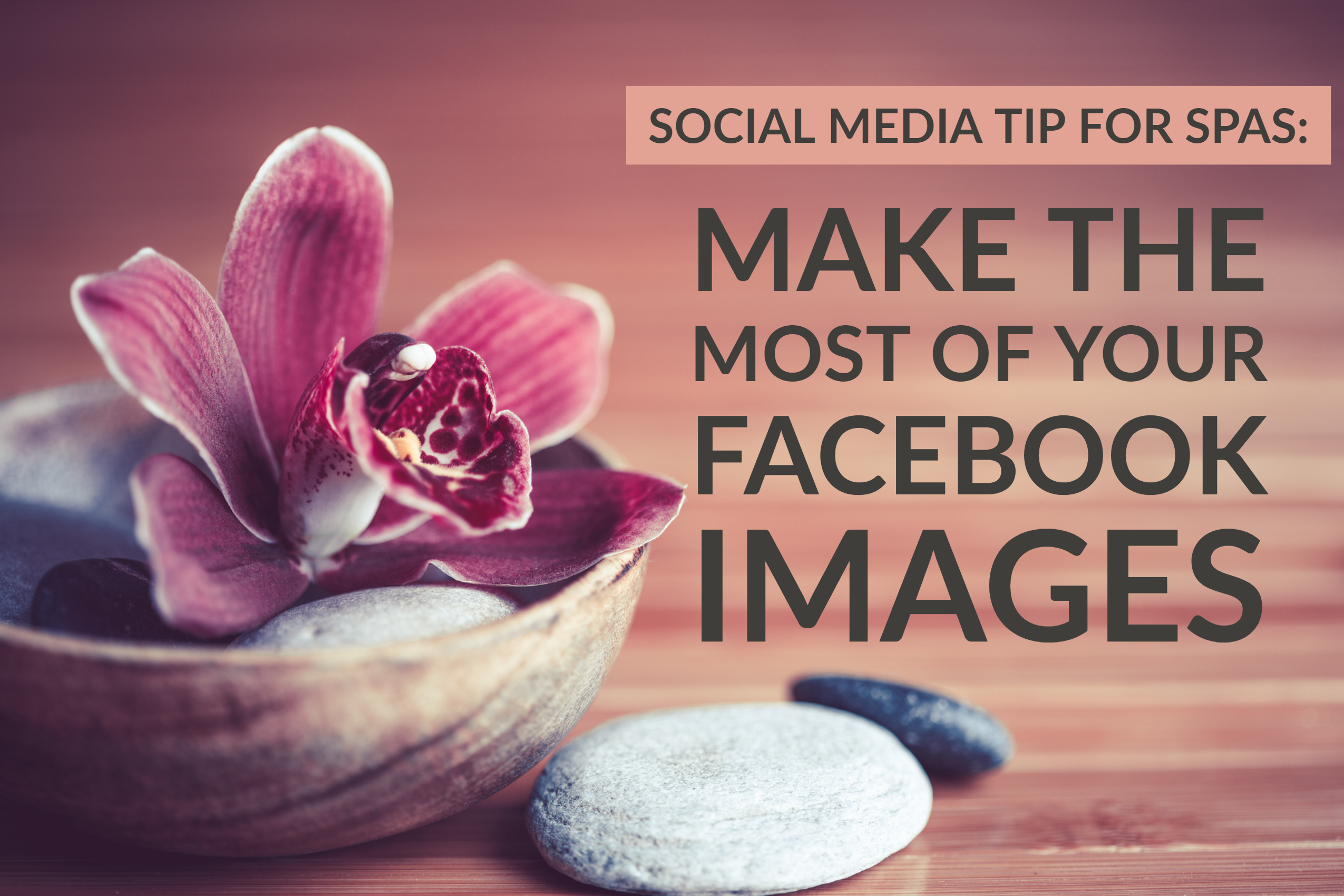 It can be easy, when focusing on social media marketing, to get caught up in the ongoing creation of posts, videos, infographics and links that show up in our followers' feeds and overlook some of the most basic parts of the Facebook page — the cover photo and the profile image.
When was the last time you changed your Facebook cover photo?
The cover photo is one of the first things visitors will see when they visit your page, and should reflect your business and your brand. While I use the term "cover photo," it doesn't have to be a simple photo. As HubSpot points out in this showcase of great Twitter headers, illustrations with text can be very effective as well.
Social Media Marketing Tip: Consider changing up your cover image seasonally, or to promote specific events at your spa. You may even want to use it to highlight a different service each month or to introduce new members of your spa staff.
The idea of keeping your social media page fresh and up-to-date correlates with what consumers expect from websites, as well. A quarter of consumers expect websites to be updated monthly — they will expect even more from your social media.
Your profile picture, however, should not change much. This image that shows up next to every post and comment you make should be easily and instantly recognizable, whether it is your business logo or another consistent image such as a photo of your building.
Being recognizable is also important for when users search for your page on their social media platforms — make it easy for them to know they found the right "Ultimate Spa."
Wondering what size your cover image and profile picture should be? Find the details to creating Facebook images in the perfect dimensions here: How-To Guide For Creating Facebook Images.
Now that you have those basic, but very visible, images covered, back to that content. Are you creating posts and linking to useful videos on a regular basis? See how implementing a 100-post-per-month commitment paid off for Serenity Med Spa in this case study about using organic Facebook content to drive online marketing.