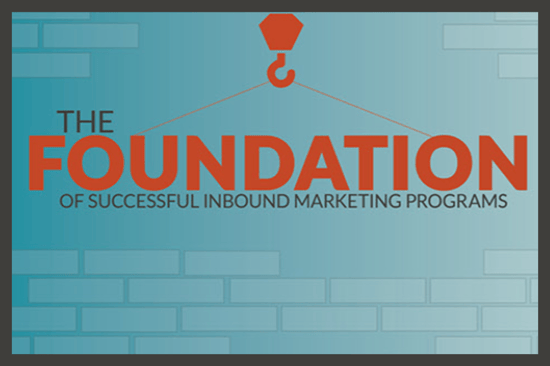 Building a successful inbound marketing program is much like building a house: If you don't have a detailed blueprint and a solid foundation, no matter how every other detail of the structure is, the house will be a maintenance nightmare and fail to live up to expectations.
The blueprint and foundation for your inbound marketing program starts with planning. Taking time to put both the overall strategy and specific campaign plans into writing pays off in the end. In fact, according to the Content Marketing Institute, 61 percent of the most successful marketing department have a documented strategy.
When that strategy continues to include consistent brand presentation across all channels, revenue increased by up to 23 percent. (Source)
A strong foundation means everything is level and square; in marketing and public relations, that means being in alignment across departments, from communications to sales to customer services, which results in up to 19 percent faster revenue growth and up to 15 percent higher profitability than other companies. (Source)
Have you taken the time to establish the blueprint and foundation that are at the base of your marketing and public relations efforts? Are there other holes elsewhere in your program that hinder your success? Use the quiz in our Inbound Marketing Scorecard to rate what you are currently doing and find suggestions for improving results and ROI. Or schedule a no-obligation consultation to talk about your current program and what you want to achieve.