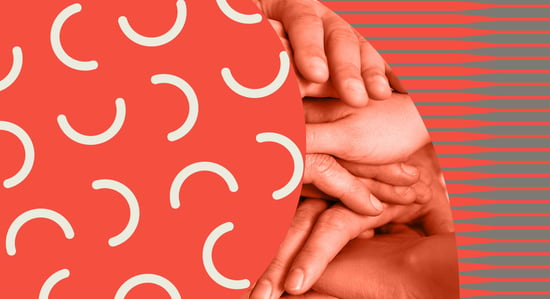 Some aspects of marketing can be fun—working with creative people, seeing the finished campaign roll in responses, learning new technology to keep up with the latest in customer engagement trends.
Other parts are more challenging. Those most challenging tasks vary depending on your role in content marketing, as SEMRush and the Content Marketing Institute found in a survey of nearly 1,900 different content professionals—writers, strategists, editors, PR/marketing managers and project managers.
A few problem areas were common among multiple roles, including ROI, pinpointing audiences and topics, and managing processes and people.
Where do you fall amongst the roles and challenges outlined in their infographic of survey results?

Let's look more closely at two of the most stressful aspects and find resources to help everyone with those challenges.
Understanding the audience to create content that resonates
One-third of content strategists, and even more content writers, cite challenges with understanding the target audience and the kinds of content that will resonate. While the "challenge" cited by 26% of PR/marketing managers didn't specifically mention audience, when they say it is a challenge to "decide what to write about," they are talking about the same thing.
One way of ensuring everyone understands the target audience(s), the pain points that resonate, the search terms they use and how to structure content that resonates is to start from comprehensive buyer persona descriptions. A complete buyer persona should address characteristics including that persona's typical:
Background (such as career path)

Demographics

Identifiers (demeanor, communication preferences)

Industry and company size

Job title or role (how they spend their day, what skills are needed, how success is measured, who they report to

Where they gather information

Goals

Challenges
This information should come from an analysis of your contacts database, feedback from the sales team, customer surveys and direct conversations with customers and prospects.
The process of creating accurate buyer personas will aid content strategists, content writers and PR/marketing managers as they develop the content pieces that cover topics that resonate with their audiences.
Learn more by downloading our Buyer Persona solution sheet with examples and templates. Or read these blog posts for more detailed descriptions: Segment Content & Offers Based on Personas and the Buying Cycle and Match Buyer Personas, Message & Content Across Departmental Lines.
Defining and proving ROI of marketing activities
Marketers have struggled with defining and proving ROI for years, as evidenced by surveys for as long as we've been writing this blog. There may not be easy solutions to this problem, but I believe that one key to proving your worth (which is really what ROI is about) is defining from the beginning what your marketing strategy needs to achieve.
Setting measurable goals that tie into overall company objectives is the first step in showing the C-suite that marketing is successful. Setting those goals, however, requires you start at the top with the objectives your boss wants to achieve, then filtering it down to the specific metrics marketing will need to deliver. It's a lot to think about, but here are three resources I think will help you get over the ROI hurdle:
Other top challenges mentioned in the surveys centered around processes, planning and communication. What solutions have you found to tackle these roadblocks to efficient and effective development of marketing and PR campaigns? I'd love to hear your ideas!
In the meantime, if what you really need to overcome the biggest hurdles is a partner, let's talk. JONES has experienced marketing professionals in each of these roles ready to supplement your team, from strategy development to content creation, campaign administration to reporting and analytics. Schedule a time in my calendar for a chat.