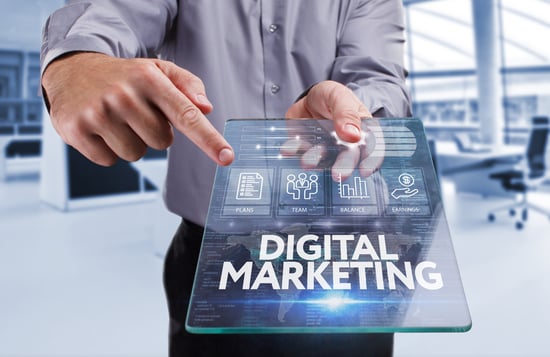 Content marketing is not solely the territory of mega-sized firms with expansive marketing staffs. In fact, 2/3 of organizations using content marketing have 5 or fewer in-house staff creating their business blogs, website content and other materials.
Some surveys show that marketers are slowly turning to more freelance writers, while slightly more than half of the companies in Rundown's 2016 Content Report turn to agencies for at least a portion of their content creation.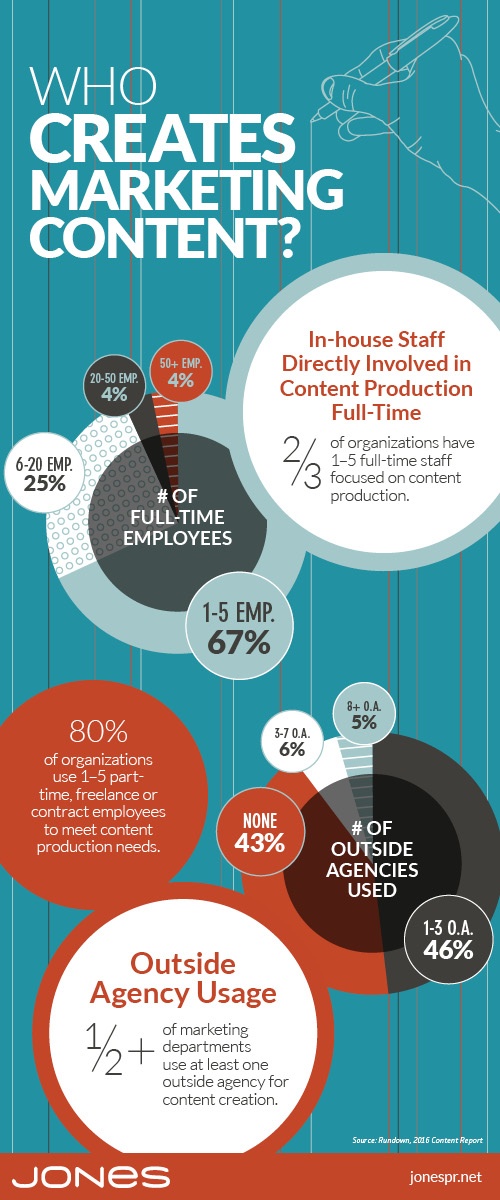 So who creates your content? Do you use freelancers or agencies only for certain types of content, such as video? Or do you keep everything together: all in-house or turn it all over to an agency to manage?
At JONES, we believe in finding the best people, whether that means utilizing our experienced in-house staff, contracting with talented freelancers, or partnering with another agency that can provide specialized skills to produce the best possible outcomes for our own content creation or our clients' content needs.
Regardless of which combination you currently choose, you'll find more tips on finding the right people in our free Guide to Resourcing Your Inbound Marketing Strategy.