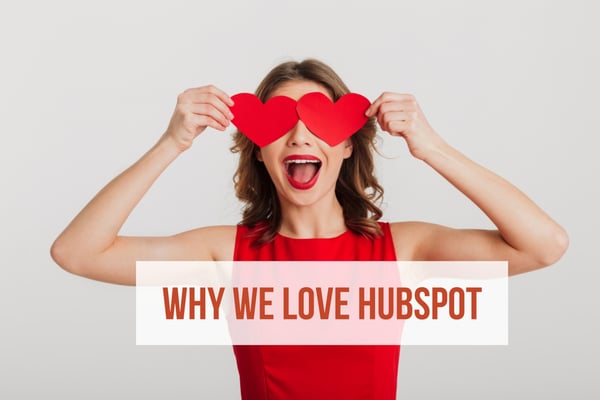 Trust is important in B2B relationships. For me, trusting a vendor is centered not only around the performance of the product or service, but also around the responsiveness of the people within the company that I work with.
Alignable recently announcement that HubSpot earned a top spot in their Q1 survey of the most trusted brands, identified by small business owners across North America.
While the testimonials and quotes included in Alignable's article about HubSpot, which earned the top rating for trust in the "marketing automation and CRM" category, talk mostly about details of the interface—how intuitive it is, simple to use, and comprehensive—I also value HubSpot's commitment to training and supporting its users and certified partner agencies.
During the numerous years we've partnered with HubSpot for our own website, content management, inbound marketing, lead nurturing and CRM needs, as well as guiding several clients through the process, we have been impressed with both the performance of the product and the commitment of the people.
Reporting and analysis
HubSpot is our first choice for blog management, inbound marketing, and lead nurturing, with an intuitive platform that puts all of the necessary pieces into one place. From the dashboard, we can get a quick glimpse at some of our most important metrics:
Landing page performance — total views, submissions, conversion rate and new contacts, plus the top landing pages during the current period (or whatever period you want to monitor at first glance).

Blog performance—Number of posts published, views, subscribers and the top posts for the selected period.

Social "clicks" to reach the website.

Email performance—How many were sent, opened and clicked on.

Overall marketing performance—Website visits, new contacts and new customers.

Contact performance—New contacts, leads, marketing qualified leads and customers.
And that is just the dashboard.
HubSpot backs up their commitment to helping users improve with a whole host of metrics and reporting that can be used to find holes in performance or capitalize on what is already working well.
Content management and lead nurturing
Nearly every piece of content users create for their inbound marketing needs can be managed, and often improved with the suggestions offered within the platform.
Blog publishing, website design, nurturing workflows, and calls-to-action are all linked together to seamlessly create campaigns, with prompts within the software to remind you along the way to take steps such as choosing a topic pillar for improved SEO or including images for greater reader engagement. These suggestions and prompts make HubSpot a good choice for marketers new to inbound marketing, but there are also plenty of advanced features to provide veterans with the flexibility they want, from collaborating with a team on a blog post within HubSpot's software to practicing "social selling" by using HubSpot's Social Inbox to identify leads that are talking about a related problem that you can solve. HubSpot makes it easy to respond directly at these critical moments in time.
Education and assistance
One of HubSpot's most valuable assets, however, is their approach to educating their partners (and all others who visit their website) about inbound marketing. They truly practice what they preach, by focusing on providing valuable content that draws prospects to their site.
With three different blogs — focused on marketing, sales and customer success, respectively — HubSpot continues to produce useful, and sometimes entertaining, content for both brand marketers and agencies. The company also draws much of its insight from an annual survey of marketers worldwide. The latest edition is State of Inbound 2017 — you can download it here.
The company's resource library, like our Inbound Marketing Learning Library, is full of ebooks, templates, checklists and presentations to help marketers do their job better, more efficiently and more effectively. HubSpot also offers free courses and certifications to help marketers grow their careers and their businesses.
As I said earlier, however, it is the people that I believe are truly at the heart of trust in a company I do business with. My main contacts at HubSpot have talked us through everything from the steps to getting set up in the beginning to a deep analysis of results for our clients who use HubSpot, so that we can continually improve the strategies and content we develop for them.
Our contacts are always willing to jump on the phone and share best practices. They are knowlegable and approachable. And, they always focus, first, on our needs, rather than simply trying to upsell to the next level or new product.
So, congratulations to my friends and partners at HubSpot on being recognized as the most trusted brand in their field. You deserve it!
If you are considering choosing HubSpot for your inbound marketing needs, but feel overwhelmed by all that it can do, we can help — with both HubSpot and the content and strategies needed to maximize the potential within the philosophy and platform.
Learn more about inbound marketing and HubSpot through these blog posts and resources: