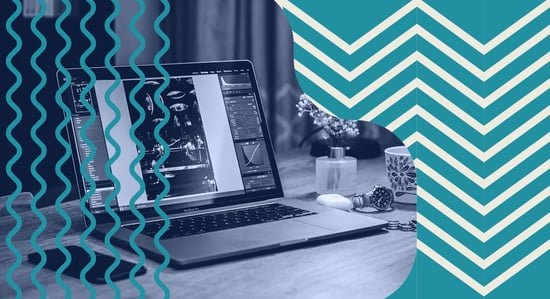 Email has long been, and continues to be, one of the marketing channels with the highest ROI, but capitalizing on its potential requires staying in tune with changes in the infrastructure, restrictions and habits of consumers.
Opposing pressures of privacy concerns and expectations for personalization and changes in where and how recipients access their email mean you need to take a close look at your current email program to ensure it is still delivering the results you expect.
Two recent reports highlight email trends we think should be considered as your brand prioritizes its marketing strategy and budget in the months and years ahead.
Litmus digs into its data and analyzes millions of emails sent each year, providing trend lines in the most commonly used platforms, engagement and more, while Halon gathered together observations and predictions from leaders across the email marketing landscape. Here are my top take-aways from these reports.
Emails must provide value
One of the principles by which JONES operates, and always has, is that marketing content has to provide value to the customer, whether that content is a detailed report based on original research or a single email.
Komal Helyer, quoted in the Halon report agrees: "Consumers prefer brands that demonstrate usefulness. … Providing value today will reap rewards in the long run." While value can come from VIP programs or simply reducing friction in the buying process, you'll never get customers to those steps without nurturing emails that bring value from the very beginning.
Jakob Olexa with Mailkit alludes to the same idea, calling high-quality content one of the fundamentals of email success. "Only once the fundamentals are in place, can you start working on improving your baseline and leverage the advanced technologies," he says.
We've talked many times on this blog about what makes content valuable: it needs to solve a problem, tell a story and be technically sound. It can't be emphasized enough that every piece of content your marketing team creates should meet these criteria (for web-based content, add in that it is SEO-focused and shareable).
Customers don't have time to read emails that don't bring them value. Which brings up an interesting statistic from Litmus …
Be quick!
The time you have to show readers that your email has value is decreasing. According to Litmus, the average amount of time readers spend with your message is 25 percent less now than it was in 2018, at only 9 seconds.
The Litmus analysis showed that readers truly read fewer than 1 in 3 emails (measured as spending more than 8 seconds engaged with the message). That isn't much time to show readers that your message provides value and warrants further action, such as clicking on a CTA.
Personalization vs. privacy
One of the other fundamentals Jakub Olexa cites in his insights for the Halon report is email list quality, including email acquisition techniques. This is especially important as two opposing forces come to the forefront of expectations from consumers: personalization and privacy.
Jaina Mistry from Litmus, writing in Halon's report, says that subscribers and customer expect hyper-personalized emails, as evidenced by statistics showing 80 percent of customers are more like to purchase from a brand that provides personalized experiences.
The conflict? Consumers—and in many cases policies and laws—are cracking down on data collection to protect privacy. "The balance between the power of data and the right to protect privacy will continue to pushed in the U.S.," says Jennifer Nespola Lantz of Kickbox in the Halon report. "Today there is a patchwork of laws, becoming cumbersome and difficult to align."
One of the best ways to overcome privacy concerns goes back to my first point: value. "Signing up to the database for weekly emails no longer has the appeal that marketers once assumed," Emma Egerton from The Lumery told Halon. "In today's environment, brands need to provide a reason greater than the perceived risk of data breaches, spam, and frustration. Brands need to provide an equitable exchange for data." In other words, value.
And always, always work with an opt-in list. Data risks increase, and along with them risks to your deliverability rate and brand reputation, when you use purchased lists, scraped emails or bulk cold email campaigns.
Design (and work) smarter
With marketing budgets and staff resources tightening up, even email's relatively high ROI may not completely protect it from the need to increase efficiency. That means maintaining focus on quality but finding ways to make routine parts of the process less time-consuming. Experts in the Halon report highlight templates and automation as two key ways of improving efficiency in email marketing.
"Master templates enable you to provide a variety of layouts within in your campaigns, whilst still retaining brand and coding integrity and streamlining your campaign management process," says Kath Pay with Holistic Email Marketing. "This of course means less time creating campaigns and automation, giving you more time for optimizing and delving into the data to gain insights. A total win/win situation."
In creating those templates, designers need to consider trends that include making emails more visual, offering interactivity to increase engagement and designing for dark mode. Litmus's analysis shows that the percentage of email users viewing messages in dark mode is increasing, from 28 percent in August 2021 to 34 percent a year later. If 1/3 or more of your recipients are using dark mode, you need to create your designs with that in mind.
When it comes to engagement, Adeola Sole of Holistic Email Marketing told Halon that the industry has moved well beyond animated GIFs, noting consumer expectations of immersive experiences akin to those found on social sharing apps. "New technology powers your emails to engagement your subscribers, whilst creating meaningful experience to help increase conversions using motion video, sliders, games, and carousels, she says. "Interactivity in email can help with branding exercises, customer satisfaction and engagement, and drive incremental revenue."
What does your email marketing program need to succeed in 2023? Talk with us about how to create quality email content that provides value, how to drive opt-in lead capture that targets the right audience to allow for personalization without damaging trust in privacy, and how to design templates that maintain brand integrity while streamlining your email workflow. Schedule a no-obligation consultation today.