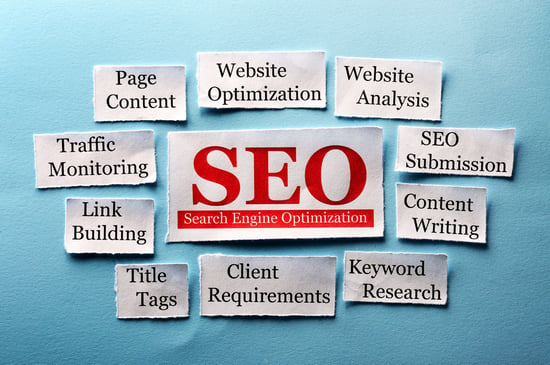 Inbound marketing is centered around bringing leads to your website, rather than chasing them down with traditional outbound advertising tactics. While we often champion the blog as the center of the inbound universe, when optimized for search, your individual landing pages can provide a more streamlined pathway from search engine to lead conversion.
Take these five easy steps to make your landing pages easier for prospects to find when they are looking for your solution to their problems.
1. Pick a primary keyword for each landing page.
The first step in optimizing your landing pages is determining what keywords your prospects are looking for, and that step should take place long before you create a landing page. Creating content that fixes holes in your search strategy will naturally lend itself to identifying a single keyword or long-tail keyword phrase for individual landing pages.
If your landing page is for a webinar about HIPAA regulations in dental practices, the targeted long-tail keyword will naturally be "HIPAA regulations in dental practices."
If you try to stuff the landing page with too many keywords—such as adding in information about dental screenings, scheduling and billing because your business also provides services in those areas—the page will lose its authority because search engines won't be able to clearly identify what the page is about.
2. Place your primary keywords in your headline and subheads.
I know what you are thinking: duh! But sometimes it can be easy to overlook the actual keywords as you craft what you hope are clever and eye-catching headlines. The problem? Search engines aren't interested in catchy and clever. Search engines need clear, concise and closely matched terms.
Headlines and subheads are especially important real estate, as they carry greater weight in search engine algorithms.
3. Include the keywords in the body content.
Another seemingly-obvious tip, but it's good to review your body copy to ensure you are using the targeted keywords in ways that are relevant and appropriate. Remember to write for your readers first, then give the search engines what they are looking for.
4. Include keywords in the file names of images and in the alt text.
As you methodically create (or update) your web pages, think about optimizing each element, including images. Rather than giving your images generic names such as "image123.jpg," incorporate keywords. Using our example above that might be "DentalHIPAAwebinar.jpg."
Also be sure to create alt text for your images, both as another opportunity to use keywords and to provide a description for browsers that may be unable to render the image.
5. Include keywords in the page title and URL.
Looking for an easy way to keep track of all these elements? Our on-page SEO template can be used for creation of new landing pages, or even for a complete search optimization overhaul of your entire website.
Generating leads with inbound marketing has been shown time and time again to cost less than outbound methods, but everyone could still use a few new tricks for maximizing results and ROI. Are you ready to use these tips and 29 more Hot Lead Generations Tips, Tricks and Ideas? Download our ebook now.