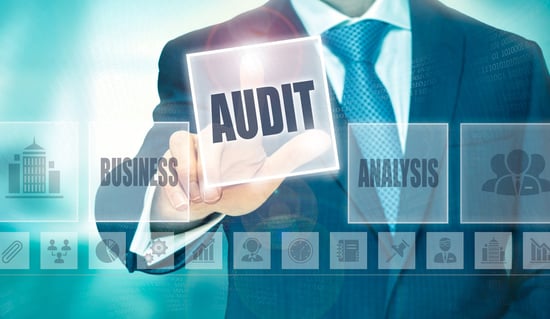 Media audits are a staple of the public relations world: It's important to know who is saying what about your business, how often, where and when.
That knowledge is just as vital when crafting your marketing strategies, as all communications should be part of a cohesive strategy that works together.
When seeking bids on a media and public relations audit, make sure your vendors are offering you a complete package that goes beyond a handful of data points. It should include details, interpretation and, most importantly, recommendations based on the audit results.
Here are the 9 categories of information your next media audit should include, and 3 important recommendations that should come from that information.
For a complete list of the information and recommendations you should receive from five different types of audits, download our Media, Messaging & Marketing Audit Checklist.
1. Coverage volume
Coverage volume should include how many times your brand or your executives are mentioned in the media, with a breakdown of what those "mentions" included. Were they full articles solely about your brand, a mention in a broader-scoped piece, or just inclusion in some type of list?
Total volume, by itself, may not be very informative, since some industries will gather much more media coverage than others. But when considered together with other data points, the figures can help draw a picture of your overall media exposure.
It is also a starting point for setting benchmarks and goals for future outreach.
2. Coverage sentiment
What types of coverage is your brand receiving? Positive, neutral or negative? While the adage may claim that "any publicity is good publicity," that doesn't hold true for most businesses and brands.
Knowing what the sentiment is of your media coverage can help you identify needs for a change in messaging or concerns that should be addressed.
3. Share of voice vs. competition
Share of voice shows how you stack up against your competition. This data should be broken down in a number of ways to pinpoint weaknesses and strengths.
First, consider your brand's SOV in four different media categories:
General media (think national and local newpapers, television and general readership websites and magazines)

Business media (Wall Street Journal, Forbes, Inc., etc.)

Vertical/industry media (industry-specific websites, magazines and bloggers)

Social media
Is your brand mentioned as often, and in the same tone, as others in your industry? Do you have a stronger presence in some media than others?
This audit category should go into even more detail by considering specific topics or keywords relevant to your business or emerging markets in your industry. Are you keeping up with the leading edge in media coverage?
4. Executive visibility
Executive visibility is similar to coverage volume and share of voice, but should look specifically at how often your company's leadership and representatives are mentioned in media coverage. Does your brand have a personal face?
5. Executive messaging
If your leadership representatives are being covered in the media, what messages are being relayed? JONES has helped clients recognize the difference between a mundane paraphrase of facts and high-energy, soundbite-worthy messaging that generates more positive media coverage. (Find out more in our Audit Case Study.)
Knowing what messages are currently being linked to your representatives in the media can help you craft additional talking points and key phrases that will enhance your brand's position in the future.
6. Analyst commentary
Along with traditional media coverage, a media and public relations audit should review what is being said by industry and financial analysts about your brand. This would include commentary about the strength of your product relative to its competitors, the strength of your brand and marketing efforts, and your company's financial strength in the market and appeal to investors (if you are a publicly-held company).
7. Customer and other influencer commentary
With the digital world opening up an ever-growing platform for nearly anyone to share their thoughts and opinions about your brand with the world, a truly comprehensive audit needs to gather examples and data about what is being said by your customers, top industry bloggers and other influencers.
8. Top writers and media outlets
Part of examining the strengths and weaknesses of your media and public relations performance (which influences the effectiveness of your marketing messages) is identifying which media outlets and individual contributors are currently providing your brand with regular, positive coverage. Continue to nurture those relationships.
9. Underperforming writers and media outlets
Are there media outlets or contributors that seem to seldom mention your brand? Examine whether you need to simply provide more information so that your company is on their radar, or if there is a need for specific outreach to build a better understanding of your company and its place in the market and in their coverage.
All of the information collected above is a great start. But a comprehensive audit, conducted by a reputable agency, should provide you with more than a stack of charts and data.
Your audit results should include interpretation of that data and strategy recommendations from a perspective informed by the data, unbiased as a third party, rather than influenced by "insider information" and expectations, as your own marketing team might be.
Strategy recommendations should include:
1. Media outlets and specific writers to target
Your public relations team, working together with marketing to develop a consistent message, should receive a strategy for targeting specific media outlets and contributors to increase coverage overall, improve relationships with lagging outlets, and capitalize on strong relationships established with proven outlets and providers.
2. Topics to target for greater visibility
Having examined share of voice compared to competitors, and looked at specific topics including new advances and emerging markets in your industry, your vendor should be able to point you toward the topics your brand needs to address in its messaging to remain relevant to an ever-changing conversation.
3. Ways to improve executive visibility and control of message
Sometimes an outside authority is the best person to deliver a message to executives about how they can improve their visibility and delivery of your brand's message. Your audit results should include a strategy for developing your primary media figure as an authority in the industry with a wealth of information and insights ready to share in an engaging way.
This may include preparation of specific talking points and phrases to be used in media interviews or even recommendations for coaching of executives to improve their on-screen or face-to-face performance.
Media and public relations audits are just one type of audit you may consider to review the effectiveness of your current communications and messaging. Other audits that will provide data points, benchmarks and recommendations for marketing and messaging strategies include:
Messaging and positioning audits

Marketing success audits

Marketing content audits

Analyst audits.
Find a complete list of the information and recommendations you should expect from each of these audits in our Media, Messaging & Marketing Audit Checklist. If you aren't getting everything on the list, then you aren't getting what your brand needs and deserves.