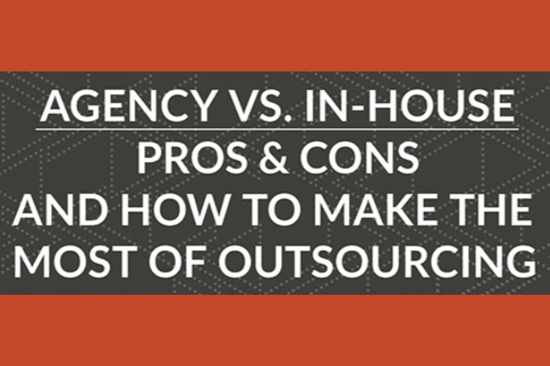 Who do you rely on for marketing content creation: an in-house team, outside agencies, or some combination? Chances are that each brings different strengths to the table, judging by the response of 300 B2B marketers to a survey by Walker-Sands.
What advantages does an in-house team have over outsourcing? What do outside firms tend to do better? And how can you get the best of both worlds when you work with an agency?
According to the Walker-Sands report, the survey says that in-house teams do better at nailing the subject matter and creating content that is relevant to target audiences. Which makes sense — they only work with that one business. They should be experts.
Outside firms, however, get higher marks than in-house teams for content diversity and turnaround time. They can often draw from a wider pool of talent to provide video, graphic, writing, strategy and social media expertise.
So how do you get the best of both worlds? Hire outside expertise carefully by choosing agencies with deep experience in your specific industry. Some industries, especially, call for in-depth knowledge, such as the health sciences field.
Want more tips on choosing the right partner agency and making the most of the relationship?