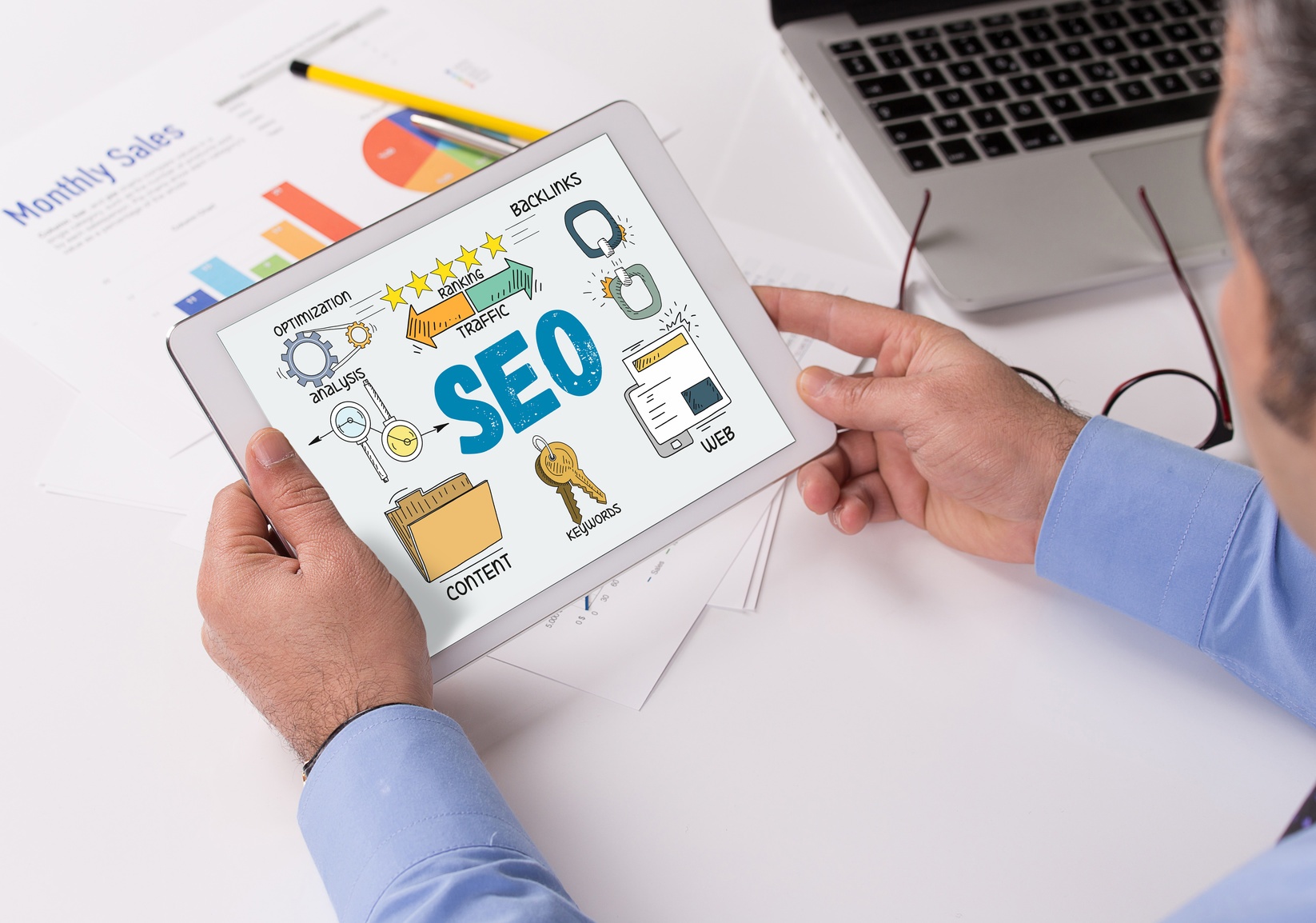 Websites and the individual pages that are a part of each site contain dozens of different elements, pieces and parts, each essential to some aspect of the website's functioning and success. But when it comes to search engine optimization (SEO) and making individual pages findable to the people you most want to see them, these 10 are the ones to focus on.
1. Descriptive URL
The process of telling search engines what your page is about begins with the URL. Make the URL of each page as specific and descriptive as possible, which keeping it short.
Good: www.hubspot.com/marketing-statistics
There is little question what that page contains: marketing statistics. "Marketing statistics" is also a search term very likely to be used by HubSpot's customers: marketers who are largely seeking to improve their results.
Not so good: www.mylastnameconsulting.com/page23
A URL like this, especially with a company name that is somewhat unknown and doesn't include an area of focus, tells search engines nothing.
You may not be able to change your domain name at this point, but you can give each page of your website a unique URL that includes keywords relative to the content of that specific page.
2. Page title with keywords
The page title is what appears at the top of the browser tab on PCs and many mobile browsers, which make it important to both search engines and website visitors in quickly identifying the purpose of a page.
The goal for the page title is to lay out the purpose of the page without being redundant. Best practice for page titles is "Keyword | Keyword Variation."
For example, West Corporation's page title for one of the pages describing a key area of service is:
Unified Communications & Conferencing | West Corporation
The title includes the product or service, plus the company's name.
In the case of blog post, the page title might simply be the title for the post or infographic being highlighted.
Examples from our own blog and that our our client Primaris:
Remember that the portion of the page title that will appear in a browser tab is very small, so try to keep it concise, with the most important information at the front. The recommended length for page titles is 70 characters.
3. Complete page (meta) description and microdata
Meta descriptions should be one short, declarative sentence that incorporates your keyword—which you laid out in your page title—in some form. The page description should not just repeat verbatim the content you have on the page itself.
The recommended length for page descriptions is 150 characters.
While it doesn't necessarily impact search engine rankings, going beyond the one-sentence meta description to include microdata using Schema.org can make your search engine results listings more robust, detailed and more likely to attract clicks.
Microdata is a form of structured data with works with HTML to categorize and index the content on your page; Schema.org is a joint project of Google, Yahoo!, Bing and Yandex to create a standard vocabulary for those microdata tags. And rich snippets are the information-packed lines shown in search results, which are heavily influenced by the use of microdata.
Find a marketer's guide to these tools here: Microdata, Schema and Rich Snippets Cheat Sheet.
4. Header
Your webpage's header introduces your content. Formatting your headers helps make content easier to read and digest. It also provides visual cues to your readers and search engines. Typically the very first header is an H1, or header one, on a page. However, if you have clearly defined the purpose of the page somewhere at the top, you may not need to strictly follow this design rule.
5. Subheader
Subheaders serve the same purpose as headers, but to introduce sub-sections of your content. Use sub-headers to visually break up your content into smaller bite-sized chunks and to reinforce keywords and phrases.
6. Content
Aim to have at least 500 words per page. Your content needs to be thorough, clear and provide solutions. Again, write for your target audience. How can you help them? Compelling content is also error free—check spelling and grammar. Format content to make it easier to read and digest. (Get a Content Quality Report Card to grade your writing.)
7. Images, complete with descriptive file names and alt text
Another great visual cue to offer your readers is an image. An image on your page is a great anchor and draw to your content, particularly for blog posts. Ensure the image is relevant, related to your content and large enough to draw interest.
From an SEO standpoint, it is important to name the image file appropriately. Include a keyword and context with your image name. For instance, opt for a descriptive "keyword_and_how_it_relates.jpg" rather than "image123.jpg". Provide an alt text description whenever possible.
8. Internal links
Anytime you include references to other sources or pages in your content, you need to provide a link to that referring source—whether it is your own content or an external source. When you link to outside sources you have the option of passing SEO credit or not. If you decide not to pass credit, that link becomes "no-follow" link. A "no-follow" link means a search engine crawler will not follow that URL/link.
However, as long as the site is reputable, the best practice is to provide SEO credit to that source as you link to it. Linking to other pages is used to cite sources and to provide more in-depth information. For instance, if you have an overview page where the goal is just to highlight and briefly touch upon a subject, and you have a deeper internal page that goes into more detail, it makes sense to link to that internal page from your overview.
The text you use to create the hyperlink is called the anchor text. Often, you'll see the words "click here" or "read more" as anchor text. That works when appropriate, however, whenever possible naturally incorporate a few words (ideally including a keyword) in the referring page.
9. Encouraging backlinks
SEO is about helping people find your page; efforts to make it easy for people to share your content and link to it can have the same impact. While social media shares do not (at this time) have a direct impact on search rankings, they do expose your content to a wider audience, and there is a chance that those who see it via social media may then be more likely to provide a legitimate backlink by citing your content in blog posts or other web pages.
You can encourage sharing by making it one-click simple with social media icons on each blog page and landing page on your website.
10. Essential, even if not part of an algorithm:
While the focus of search engine optimization is on improving the search engine results page ranking of each of your web pages for specific keywords, it is also important as you review each page of your website to keep in mind your overriding goal:
Converting visitors into leads
Regardless of how many visitors come to your website, you can't use it to grow sales if it isn't converting those visitors into leads. Visitors become leads when they provide information on your site in exchange for some benefit. That benefit, or offer, could be a blog subscription, a free trial, a case study or a template.
But the connection to accessing whatever the offer is comes through calls-to-action that link to landing pages. Each page of your website should have a call-to-action linking to a relevant offer. Blog posts can have CTAs for related reports or white papers. Product pages can have CTAs for free trials or demos of the product. Even your FAQ page can have a CTA to sign up for an email newsletter or blog subscription.
Find more places and ways to use CTAs here:
Together, these elements make up a complete search optimized page. Are you ready to examine your current web pages piece by piece? Use our On-Page SEO Template to plan and track your keywords, target audiences and specific page elements and put your website on the map.