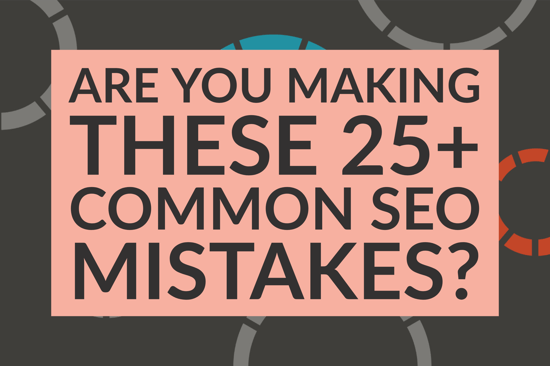 You've seen the SEO "do" lists:
DO use keywords in headings.
DO use long tail phrases.
DO include complete meta data and mark up your pages with schema to improve how results are rendered. (Get the non-tech person's cheat sheet to meta data here.)
But it never hurts to also review the many "don'ts" that could be killing your website's search results. Check out this infographic from Hosting Clues for mistakes you may not realize you are making — then read on for a few links to more in-depth information about correcting some of them.
25+ Common SEO Mistakes That Are Killing Your Website[Infographic] by the team at Hostingclues

Are you making some of these mistakes? If so, read on for links to help you correct some of them.
And check out the rest of our blog posts covering the do's and don'ts of SEO here.