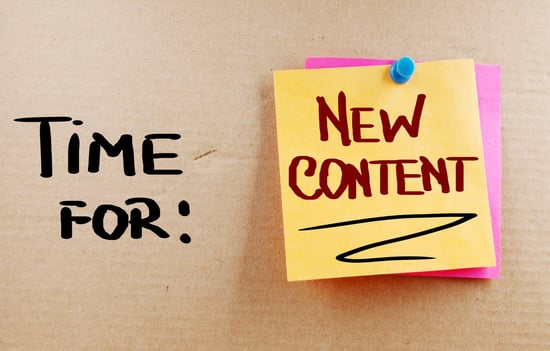 Do you want your blog to attract more visitors and convert more of those visitors into leads? Of course you do. The question should be: HOW do you super-charge your blog to attract more visitors and convert more leads?
By blogging more frequently.
If your business blog is like most, you publish a new post once a month. Maybe even once a week. But what could your blog do as a lead generation machine if you started posting daily?
According to HubSpot's State of Inbound Report, while fewer than 50 percent of business blogs that posted monthly had generated leads through the blog, nearly 80 percent of those posting daily had. (Click to Tweet)
The other benefit to frequent posting is the library of resources your blog builds. Businesses with 51 or more blog posts (for example, those who have blogged at least weekly for a year), generate 77 percent more leads each month than those that have 24-50 post published to their website. (Click to Tweet)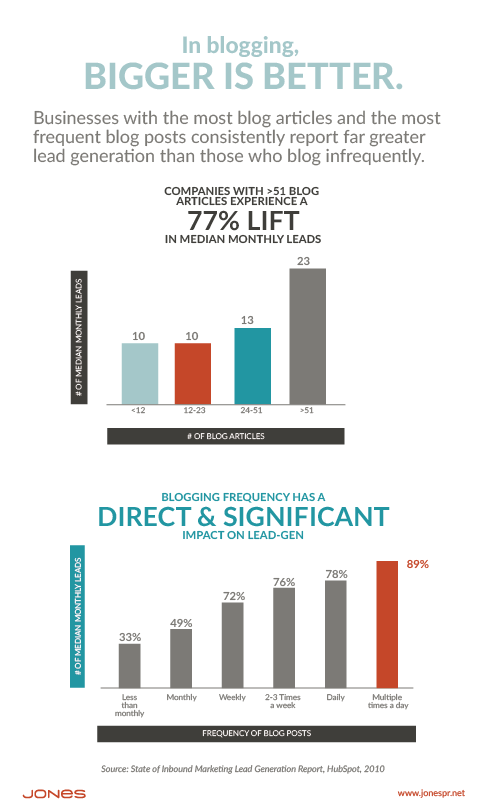 Other benefits to blogging more frequently include staying top-of-mind with readers who subscribe to your blog through more frequent emails, increasing SEO opportunities with each new post published, and becoming a trusted source of information (assuming you are writing your posts to be useful, not promotional).
For more on how to use a business blog to drive inbound leads through your company's website, download our Introduction to Business Blogging. Or take your blog to the next level of frequency and lead generation with How to Grow & Scale Your Business Blog. When it comes to blogging, more is better.