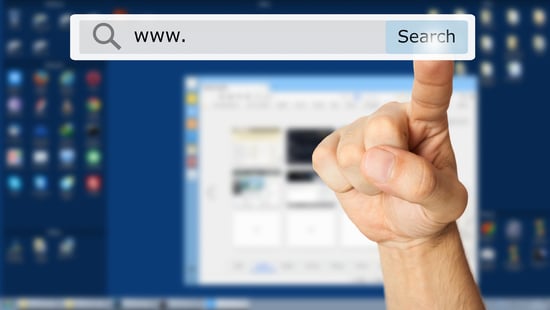 Do you remember why your marketing department chose to start a business blog in the beginning?
Sometimes, in the midst of the day-to-day, repeatedly churning out content and ideas, it is easy to lose sight of the true goals and reasons for doing a certain task. Blog writing is no different, but if you forget to focus on why you are writing the blog posts, the end result will fall short. So let's review:
Blogs provide useful information for your customers, establish your company as an industry thought leader and serve as a conduit to draw potential customers into your lead nurturing program by promoting your offers and landing pages.
And, of course, a blog can provide a big boost to your website search engine rankings. (If it is set up right. To be an SEO asset, your blog needs to be a part of your company's main website, as we talked about here.)
A business blog on your main company website benefits your SEO and traffic generating efforts in three main ways.
Each blog post is typically its own webpage.

More pages means more opportunities for keywords.

Each post also has the potential to attract inbound links as readers share your content.
To get the most from your writing efforts, you need to optimize your blog for search, post by post, and word by word.
The first step is to identify your keywords, both the broader keywords that are more likely to be searched, but much more difficult to rank for, and the more specific longtail keywords that give you a better chance to improve page rank.
If you aren't certain about how competitive your chosen keywords are, use Google's free Keyword Tool, or use the keyword tools in your content management software, such as HubSpot.
Then, focus on using those words in these five primary locations:
1. Optimize Your Blog URLs
Each webpage has a unique URL or address. For your blog posts, it will likely include your primary website domain name, possibly a subdomain for your blog, and then an indicator of the specific post. Be sure to use keywords in the URL, not just a posting date or number for the blog post.
Example:
Do:
www.blog.mycompany.com/building-robots
Don't:
www.blog.mycompany.com/blog-January-2016
2. Optimize Your Blog Page Titles
The page title is what appears in the tab for your webpage when it is viewed in a browser, and it is another of the most heavily-weighted information sources used by search engines in determining the content and ranking of your page. It should, again, utilize specific keywords, not just your blog's name or date. A common mistake is for a company to put its name before its keywords in page titles. Reverse that for more effective SEO.
Example:
Do:
How to Build Robots | MyCompany
Don't:
MyCompany | Building Robots
Don't:
MyCompany | January 2016 Blog
3. Optimize Your Blog H1 (Header) Tag
The primary headline on each webpage is coded as an "H1" header. For your blog posts, this will typically be the title. While the blog title may include more words than you used in the URL or page title, it still needs to have the same keyword phrase (written in that same order) to truly optimize your search rankings.
Example:
Do:
Your Ultimate Guide to Building Robots
Don't:
Five Ways Robots Can Be Built
4. Optimize Your Blog Image Names
While the image name isn't often be seen by your website's visitors, search engines read it for further information about the content of your web page. That means it is important to include the same keywords in your image name as you have used elsewhere.
Example:
Do:
BuildingRobotsblog.jpg
Don't:
blogimage123.jpg
5. Optimize Your Blog Subheads
While subheads don't carry the same weight with search engines as the H1 headers do, they are still a good place to reinforce your keywords. Subheads are also helpful to your readers in breaking up text and guiding them through your content.
Example:
Do:
Building Robots From a Kit
Building Robots From Recycled Materials
Building Robots From Paper
Don't:
Robot Kits
Recycled Materials
Paper
These may seem like simple and obvious steps, but neglecting to optimize blog posts for search is one of the most common mistakes made by business bloggers. Take the time to actively take advantage of the power your blog has to generate search engine rankings, then see if you are making any of the other 14 common mistakes outlined in 15 Business Blogging Mistakes & Easy Fixes.