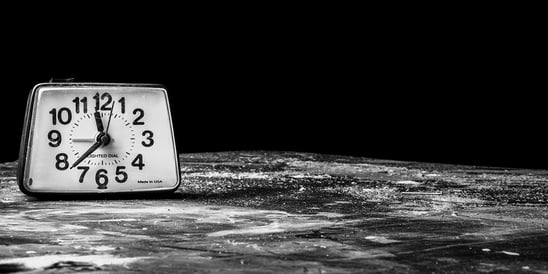 Ebay does it.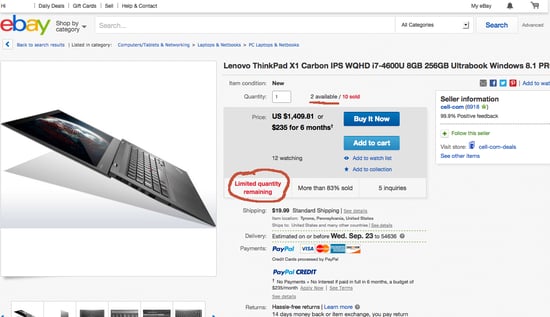 So does Best Buy.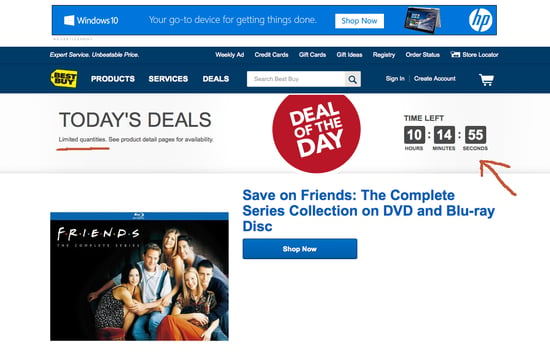 And Groupon has the concept down to a science. It's practically built on the premise.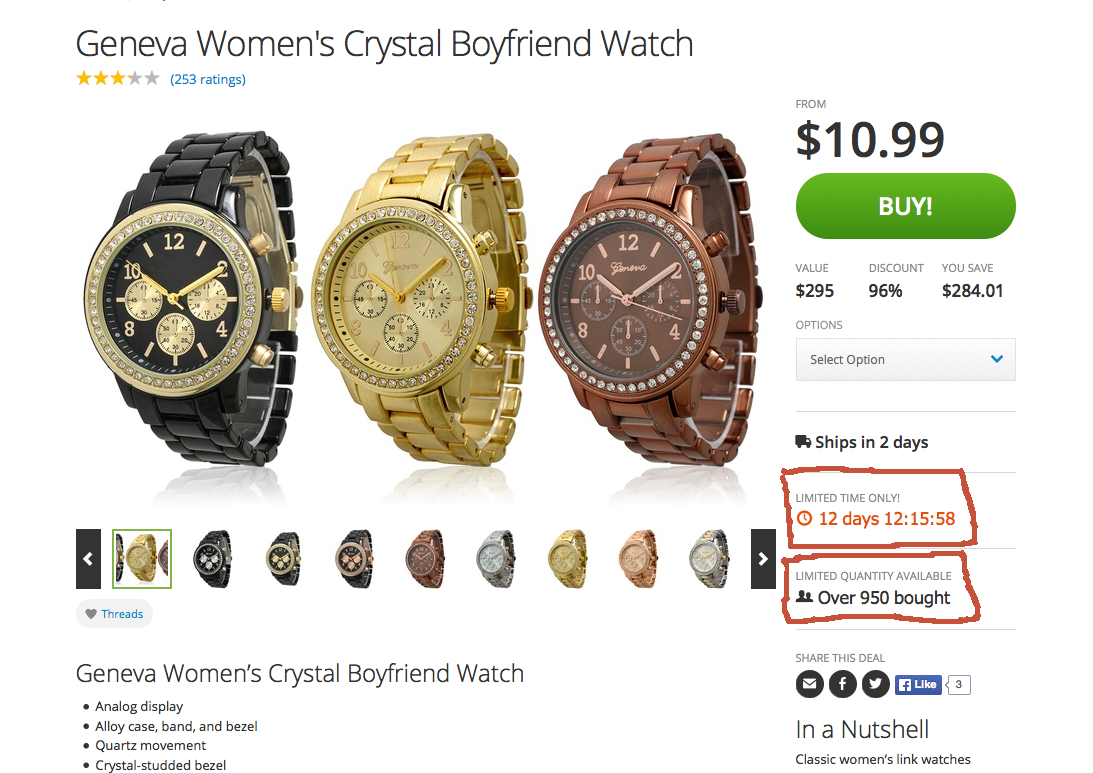 All of them use the element of scarcity to make their offers irresistible to potential customers or leads.
The idea of using scarcity as a way to increase the perceived value of an offer goes back to the principle of supply and demand: when supply is limited, demand increases.
Using the element of scarcity is one way to boost your inbound marketing lead generation by creating a sense of urgency. (Click to Tweet!)
Using scarcity means you place limits on an offer. Those limits can be on the time it is available, the quantity available, or both.
Limited Time Offers
Retail businesses are pros at limited time offers. Think about the weekly discounts and seasonal sales that every grocery, discount, clothing and department store runs. You are only going to get 50 percent off on sheets, pillowcases and comforters during the two-week "January whites" sale, so don't wait.
Limited time offers can work for inbound marketing, also. Perhaps you are offering a webinar — set a tight deadline during which participants can register for free, or for a discounted rate before the registration price goes up. Events do this all the time with early-bird pricing or by offering extra perks only to those who register before a certain date.
Grandma's Marathon in Duluth, Minn., is no exception. Want the best deals? Get in early. Not only does the price increase if you don't get in right away, but you miss out on the complimentary jacket.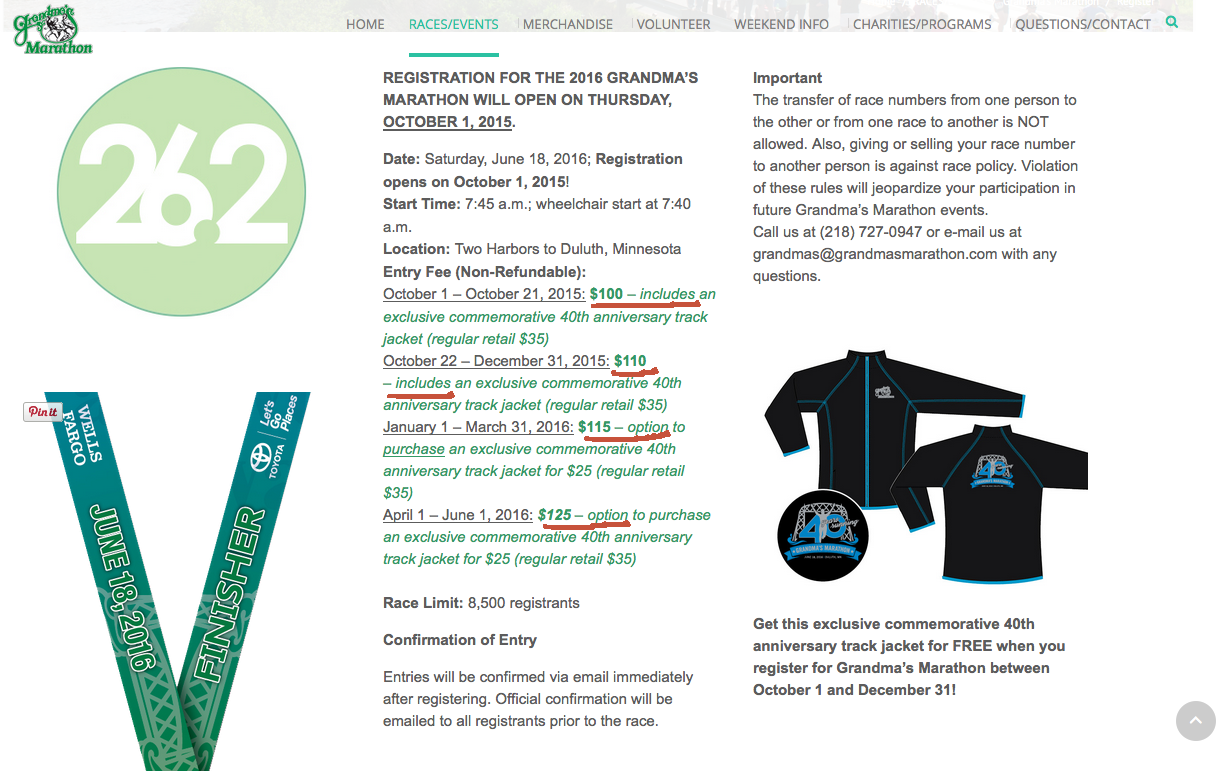 Limited Quantity Offers
Want to make something special? Limit how many are available, and it becomes more exclusive and desirable. And unlike a limited time offer, where potential customers know when the deadline is to take advantage of it, with a limited quantity offer the urgency is even greater, because you don't know when that quantity will run out.
As a variation on the event example above, rather than offering extra items for those register by a certain time, offer the perks for the first 100 registrations.
In the retail world, the promo might say "Only 5 per store, no rain checks!" That means to get it, you need to be first in line.
In inbound marketing, you could offer coupons or an exclusive report with original research results to a limited number of prospects.
Limited Time and Limited Quantity
What is the ultimate example of using both tactics in retail? Black Friday deals on big-ticket items.
Target almost always features limited quantities (read the really tiny fine print) on its best Black Friday deals. That's why people are lined up around the building hours in advance.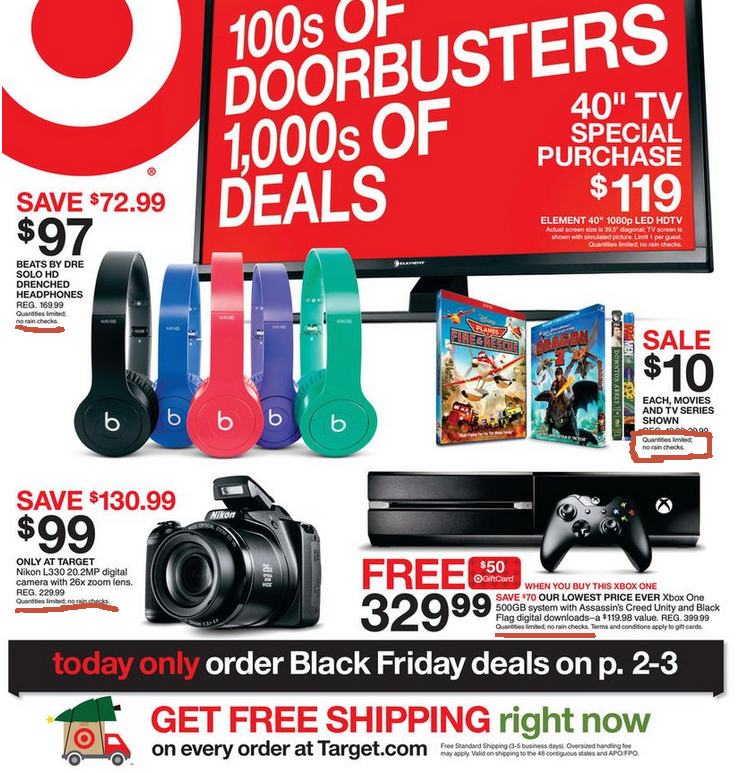 All of these tactics can be used in both B2B and B2C inbound marketing if you carefully consider your campaigns, content strategy and how to create calls-to-action that generate the urgency that drives people to act.
One word of caution, however, if you are in B2B marketing. You aren't offering your primary product or service with the fast-talking "act now" hyperbole of an infomercial host. You are using an offer — for a worksheet or template, for a trial, for a coupon, for a webinar — to draw prospects into your lead nurturing program. Create urgency for this small offer, then use your lead nurturing to take the time to guide your sophisticated B2B buyer through the sales funnel.
Tell us how you have used scarcity to create irresistible offers to bring in leads. Then find 29 more ways to bring prospects into your business in our ebook, 30 Hot Lead Generation Tips, Tricks and Ideas.