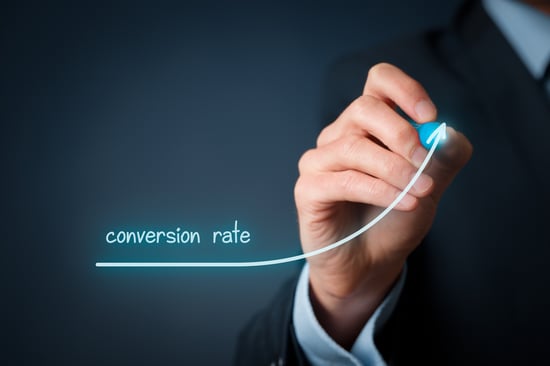 One of the biggest mistakes a company can make is to isolate departments that should be working together toward a common goal.
For example, PR and marketing are not totally different endeavors, they are slightly different approaches to presenting the same information. (More on this: PR & Marketing Need to Share Content Responsibilities)
Similarly, marketing and sales shouldn't be separated by an iron curtain — they should be linked with constant two-way communication. That need for collaboration is borne out in the results reported in the State of Inbound 2015 report published by JONES partner HubSpot.
The report showed that companies who involved their marketing department in making decisions about sales software were 33 percent more likely to experience a greater ROI the next year than those who didn't seek out marketing department input.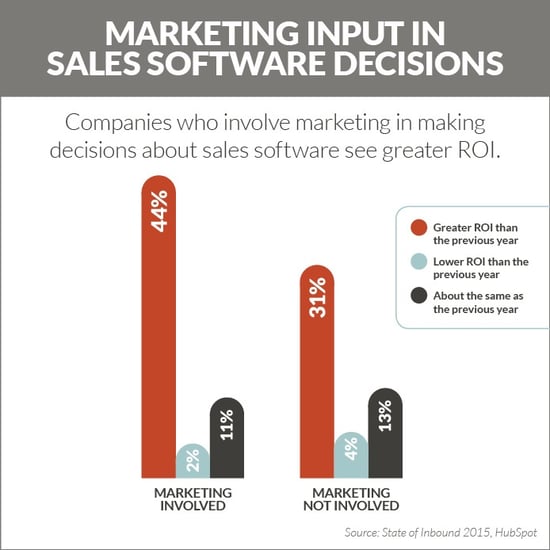 Why does it make such a difference? One reason is that by including marketing in the decision, both departments are on the same page regarding what kind of lead intelligence and lead qualification criteria are expected in the transfer of leads from marketing to sales.
It is all a part of Unifying Marketing & Sales. Not sure what else that partnership needs to entail for best results for the company? Read the book.