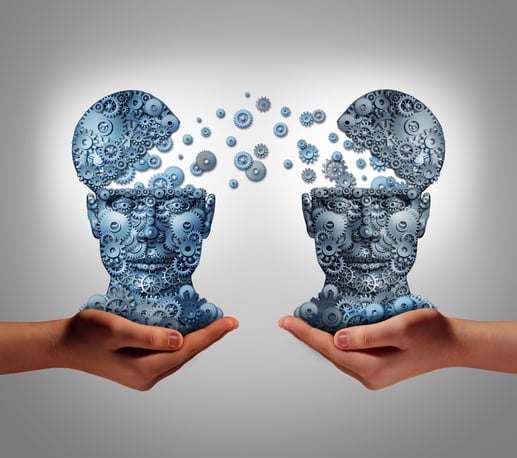 Sales AND marketing. Or is it sales VS. marketing? Unfortunately, for some organizations, the two departments who most need to work together have a tendency to take sides and point fingers when it's time to set goals, evaluate results or allocate budget.
It doesn't have to be that way. And more and more marketers are realizing the need to mend the rift of mistrust and miscommunication, with good reason. In fact, organizations with good alignment between sales and marketing teams achieved 20 percent annual revenue growth in 2010 (Click to Tweet!), according to a study by the Aberdeen Group, compared with a 4 percent revenue decline among companies with poor alignment.
One of the most important parts of unifying marketing and sales for positive results is communication, including passing along lead intelligence from the marketing department to sales.
What is lead intelligence?
Lead intelligence is all the information marketing has gathered about the leads who are moving through your sales funnel.
Closed-loop marketing, which specifically traces each lead from first contact through closing, makes information gathering and sharing simple if you integrate your marketing software with your customer relationship management (CRM) system.
When the two systems are closely linked, sales and marketing departments can see all the same data. Information gained through the marketing system can easily be shared with sales as leads give signals they are nearing a decision. Sharing information early on and continuously also helps prevent duplicate leads.
How does it help close sales?
Sharing information about leads with the sales department can help them by segmenting leads according to buyer persona, channel, readiness signs, industry, location, or other characteristics that impact the approach sales will take when approaching the lead.
The more the sales person knows about a lead, the more personalized that initial personal contact can be.
What information should your marketing department be gathering and sharing with sales?
Complete lead intelligence to be shared with sales should include the history of each lead's activity on your website. It includes campaign engagement, download history, and social media presence. Adding these details to each lead record in CRM software helps sales reps plan their follow-up strategies and find hooks to start that first conversation. Many marketing software platforms, such as HubSpot, are designed to integrate smoothly with CRM systems such as Salesforce.com, NetSuite, SugarCRM, or Microsoft Dynamics.
Your communication between departments should also include lead alerts such as an email message or other notification when a particularly hot lead visits your website again, responds to an important campaign, or takes another trigger action, such as requesting to speak with a salesperson.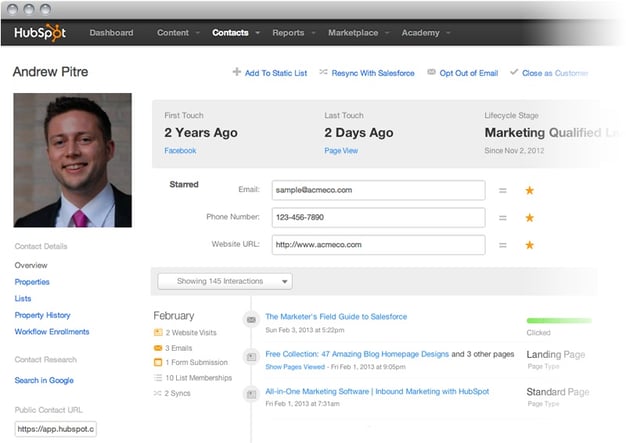 If your company is structured for marketing to pre-qualify leads before handing them off to sales, be sure to also formalize a lead qualification checklist and format for providing information to the sales rep.
Information, cooperation and collaboration are essential for successful alignment between sales and marketing departments. Is your marketing department withholding information? There are more details for unifying efforts in our ebook: The Complete Guide to Unifying Marketing and Sales, including how to establish goals and reporting that enable everyone to work from the same data.