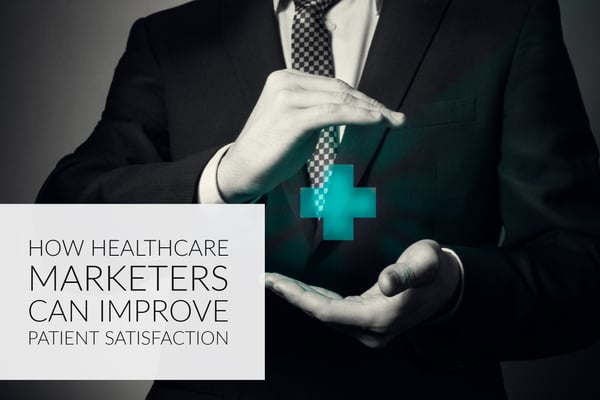 Healthcare marketing has long revolved around content. That content has evolved from print media such as self-published magazines and newsletters that dominated much of systems' content creation 25 years ago to more active websites and blogs. (See related stats in this infographic.)
But there is another evolution ready to occur, which may directly impact one of the most important factors in keeping patients, and therefore directly impact the bottom line: personalized patient communications.
Nearly 9 in 10 Americans say they would consider switching healthcare providers if they are not completely satisfied. That means every interaction with every patient counts.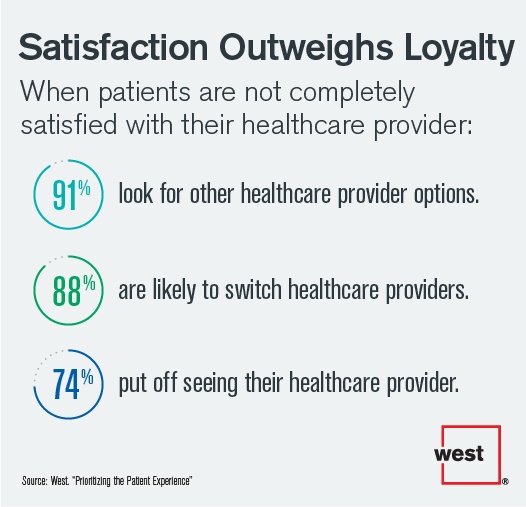 One element of patient satisfaction, and the one marketing has the capability to most influence, is communication. Of those patients who need assistance managing chronic conditions, again, nearly 90 percent say continued engagement would make a difference in their overall health and their satisfaction.
What kinds of engagement do they want?
35% are seeking a better understanding of how to change unhealthy behaviors.

33% would like a more individualized treatment plan.

31% want tips and tools to better manage their condition.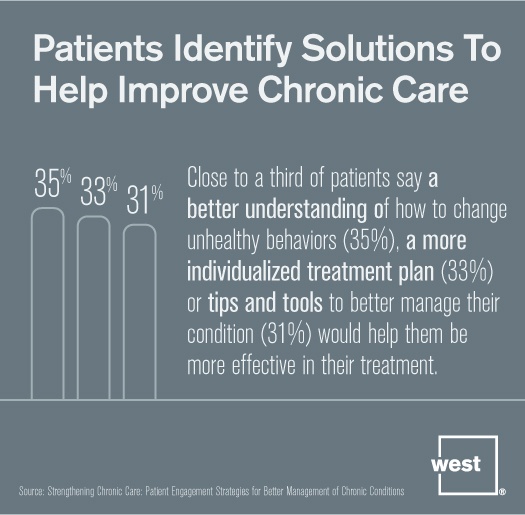 What role can a marketing department play in this? Marketing, with its access to content creation professionals and social media management experts, is positioned to work in connection with providers to provide personalized content — through text, email, social media or even voicemail — that provides the engagement patients are seeking, whether for chronic disease management such as diabetes or for life stages, such as pregnancy, early childhood or aging.
Let's look at examples of how your marketing team can enable your healthcare system to provide the three types of engagement listed above.
Content that addresses changing unhealthy behaviors.
In many ways, this content is similar to the content healthcare marketers have created for years — writing about disease prevention and risk factors from smoking and obesity to stress and lack of sleep. In fact, other than updating with current statistics and new research, you may be able to repurpose the same information used in the past.
You may deliver this content much as you already are — through blog posts, website copy, online videos, public relations outreach and printed materials. Or, it could be included in the delivery methods I outline in the next section.
Content with tips and tools for managing chronic conditions.
Again, you've written about managing chronic conditions before. The information is nothing new.
The change is in the delivery.
Patients, and really, all of us, have grown to expect personalization, from seeing Facebook feeds that reflect our interests to Amazon's "suggested items" based on search and purchase history. With more and more content bombarding us from all sides, it is essential to personalize where possible and find the delivery method most likely to be read, which is unlikely to be the mass mailed print magazine, especially when reaching younger audiences.
This means segmenting your audience to provide patients with only the information relevant to their condition, and providing it in more direct channels, which could be targeted social media options such as Facebook groups to segmented email lists that received targeted email newsletters focused on an individual condition or life stage—cancer survivors, new moms, patients with COPD, or autoimmune disease patients, as just a few examples.
Content that enhances an individualized treatment plan.
This content may take on yet another delivery approach, and be even more personalized (but could still be automated). This step might include text messages with reminders about following an established treatment plan, such as taking medication, getting regular blood pressure checks, or keeping follow-up appointments.
It may not sound like marketing, but it may need to be marketing that leads the charge in implementing this kind of communication system, though you will likely have support from providers who see it as valuable in improving outcomes for their patients. Together, your marketing team and providers can make the case that it also improves the healthcare system's bottom line by reducing hospital readmissions when patients follow their treatment plans and by improving their overall satisfaction, which means more referrals and fewer lost patients.
I realize this is a totally new way of thinking about healthcare marketing. In some ways, it turns the old philosophy of focusing on brand awareness—touting expertise and great facilities—on its head. But in today's market, billboards and banner ads will only go so far, and their cost to gain just one new patient is far greater than the cost of retaining your existing patients and helping them toward better outcomes.
See more ways this rethinking of healthcare marketing can impact revenue generation and payment recovery, in addition to enhancing patient engagement in these blog posts and downloadable resources:
(Wondering how JONES knows so much about healthcare marketing and communications? Through our years of experience serving the PR and marketing needs of more than half-dozen companies involved in several aspects of the healthcare industry. Download ourHealthcare Marketing Case Studies to read our success stories.)
*Statistics regarding patient preferences are from surveys completed by JONES and West for its TeleVox Solutions division.