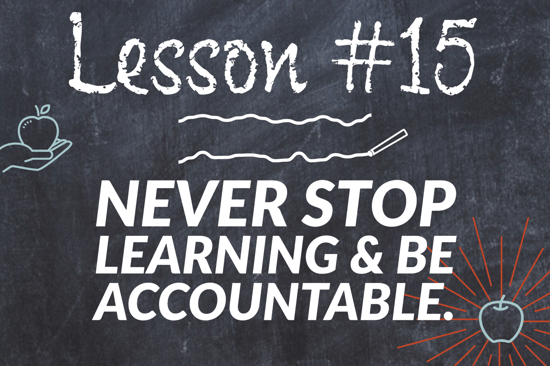 Ask young marketing or PR professionals about their long-term dreams for their careers, and they will likely describe how they want to own their own agencies. Work for themselves. Have complete creative freedom.
Many of them may one day do just that. Starting your own agency is easy—hang out a shingle (aka create a website), take a current connection with you, and bingo! You're in business.
Starting is easy. Sustaining an independent marketing and PR agency is hard.
Of all the things I've learned in more than 15 years of doing just that, it's that there is much more to building and sustaining a successful PR and marketing agency than many prospective agency owners realize. The challenges are many. But I've learned how to do the hard work required to make it last.
____________________________________________________________________
This post is one in a 15-part series looking back at the lessons learned in my 15 years as founder and owner of JONES Marketing & PR. Find two of the most recent posts in the series here:
____________________________________________________________________
My Marketing Lesson #15: Sustaining any small business, including a marketing agency, requires perseverance, adaptability, accountability and a focus on client success (not my success).
Having survived as a small business for more than 15 years puts JONES in rare company. According to JP Morgan Chase & Co., fewer than half of all small businesses make it past year five. Only about a third are still operating 10 years from launch.
Fundera lists similar results. For professional services businesses that started in 2006 (about the same time JONES was founded), only 30.1% survived for 10 years, which included the period of the recession that started in 2008.
What makes it so hard to keep a small business going? It can be the accumulation of all the little details that a business owner has to keep in mind:
Do I have the right people in place? (I've learned about hiring the hard way.)

Will clients cut budgets or expand? Can I scale my team for expanded budgets and/or adapt to reductions?

Is my team meeting client expectations?

Will my personal life—and potential disruptions such as pregnancy or a cancer diagnosis — impact how clients view my firm?
I've had to face all of those questions head on over the last 15 years, and each time, I learned a little more about how to face the next challenge that lies ahead.
Through it all, JONES has been a survivor. I credit our firm's longevity to a few key attitudes and decisions I've made along the way.
1. Perseverance. I was simply never willing to call it quits.
A lot of people try to start an agency, and then go back in-house. Maybe there are aspects of owning their own business that they hadn't thought through, or maybe they lose clients and they want that stability of a steady income again. But for me, I was simply never willing to wave the white flag of surrender, even going through two downturns in the national economy.
Resilience is a personality characteristic that has served me well. I use an app called Total Brain that conducts assessments of my mental fitness. I typically score in the 86th percentile for resilience, which the app says means I am good at knowing how to navigate through stress and adversity; I cope well and bounce back from difficult events. Individuals with resilience are "good at adapting and being able to change thoughts and approaches when circumstances change, and are more likely to be able to find a positive lesson to learn and take away from difficult situations. They also tend to have a strong positive self-belief."
It isn't that things have never been tough for my business. There have been struggles. But, as this video points out, success is not based on talent or luck — it comes out of challenge and struggle.
There were many times I thought our ship was sinking, but I've always chosen to dig deep and continue to fight for my business.
3. Balance strengths. Find a partner whose skills complement yours.
In those fights for my business, thankfully I have never been alone. Since the founding of my business, I have had a business partner whose skills complemented and balanced mine — hard skills, soft skills, and overall approach. Luckily for me, that person is my husband, Scott Muff.
His strengths and skill sets lie in design, technology, video, innovation—and in providing stability, reason and a calm nature. He balances my strengths in writing, messaging, positioning, sales, passion and energy. A successful marketing and PR agency needs all of those strengths.
I win the business; he keeps the business. I'm the talker; he's the listener, and he sometimes hears things that I miss, and can analyze what he hears logically without emotion.
People who start businesses are generally optimists like me. They're Type A personalities. Most Type As do best, though, when backed up and balanced by those who are their opposites. People are naturally drawn to people who are like them, but it is a mistake to partner with someone who is too similar.
While your partner(s) in business should have complementary skills and a personality that balances your own, you need to have shared values and goals, and you need to trust one another. You must have confidence that each will be open and honest and keep the business and its clients in focus.
3. Adaptability. When technology, markets and client needs change, so do we.
JONES was launched in 2004 as a public relations agency. Today, we are a full-service integrated marketing and PR firm, with an approach that extends well beyond our original scope. If I had stayed strictly with traditional PR, I wouldn't have the budgets or clients I have today.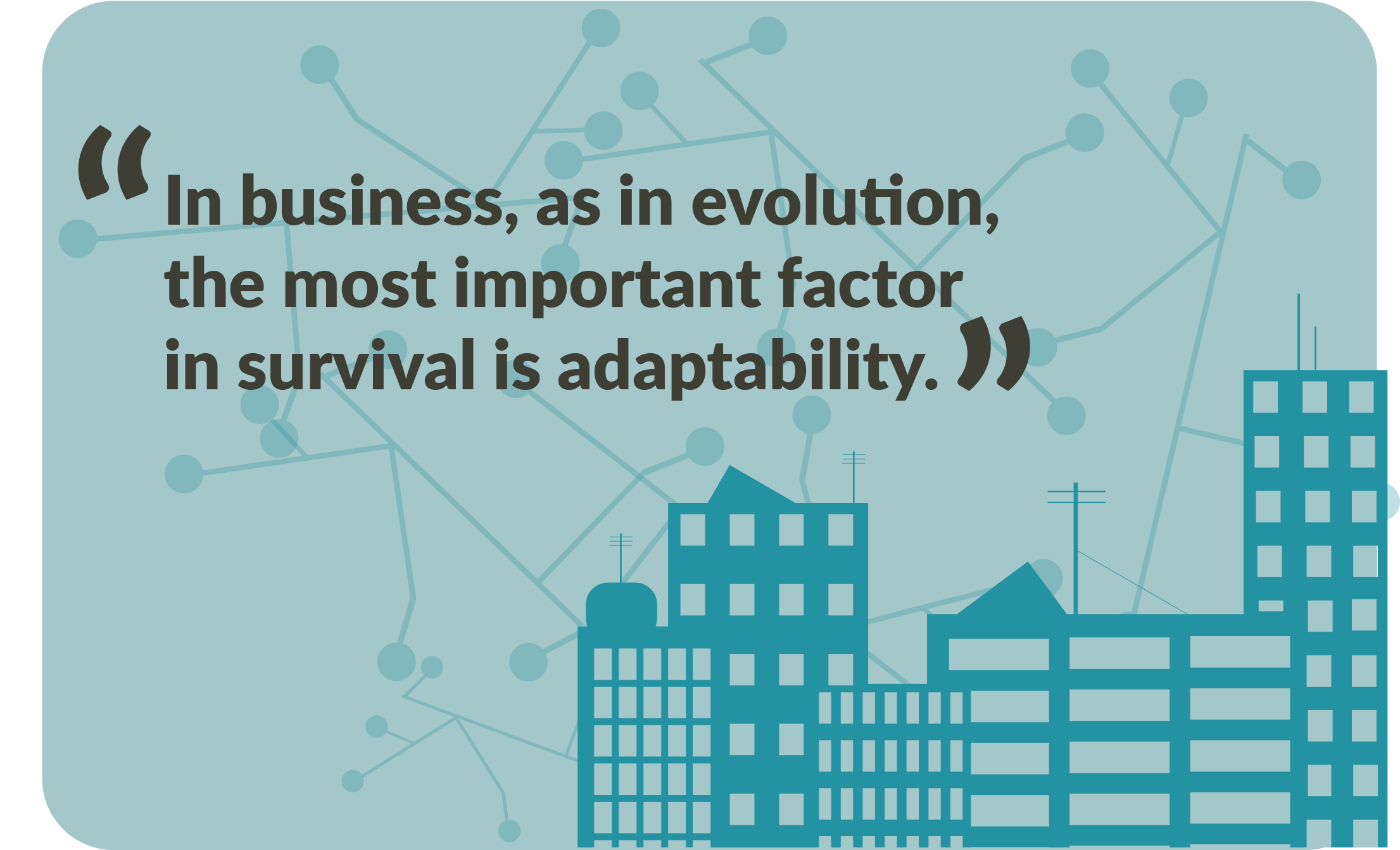 We adapted to meet the needs of clients and the greater market. Just as most successful businesses have done over time. Entrepreneur details how many franchise businesses have adapted over the last two decades in this article, and I think it reflects the kinds of adaptations we have made to meet the demands of a changing field in PR, marketing and communications in general.
Kelly Ehlers points out the changes in an article for Forbes:
"According to the Pew Research Center, 36% of adults age 18-29 consume their news on social media, a striking 9% higher than news websites, 20% higher than television and 34% higher than the newspaper (a mere 2%). For brands that are trying to remain relevant in their respective industries, it takes a careful combination of traditional PR as well as a vast, unprecedented approach to tackling new, undiscovered methods of informative press that is easily consumable on any device."
While some aspects of traditional public relations remain the same—managing your brand's reputation is paramount — the way in which that goal is achieved has changed dramatically, and JONES has changed to meet the needs of today's consumers of information. The lines between marketing and PR have blurred, and integrated agencies can provide businesses with the best of both worlds: content development, brand positioning, lead generation, and analytics to prove the ROI of those efforts.
As Michael Davies notes in a blog post from The B2B Marketing Lab, integrating PR and marketing campaigns "amplifies the results to a point that PR or Inbound Marketing couldn't achieve on their own – and packages it into a data-driven and measurable campaign. This all then contributes to the wider sales and growth activity of the company rather than producing vanity metrics. After all, what's the point in generating reams of media coverage or producing tons of online content for marketing without being able to track the consequent sales activity?"
(More on this topic: Lessons From 15 Years: Integrate PR and Marketing To Maximize Results.)
4. Learning. Keep looking for new skills and new insights.
In order to adapt JONES to the changing marketing and media landscape, I had to keep learning. I had to acquire new skill sets, research new channels, spend time seeking out the experts. As a business owner, the onus is on you to keep learning. There is no boss sending you to trainings, no manager with greater expertise to guide you in a new field.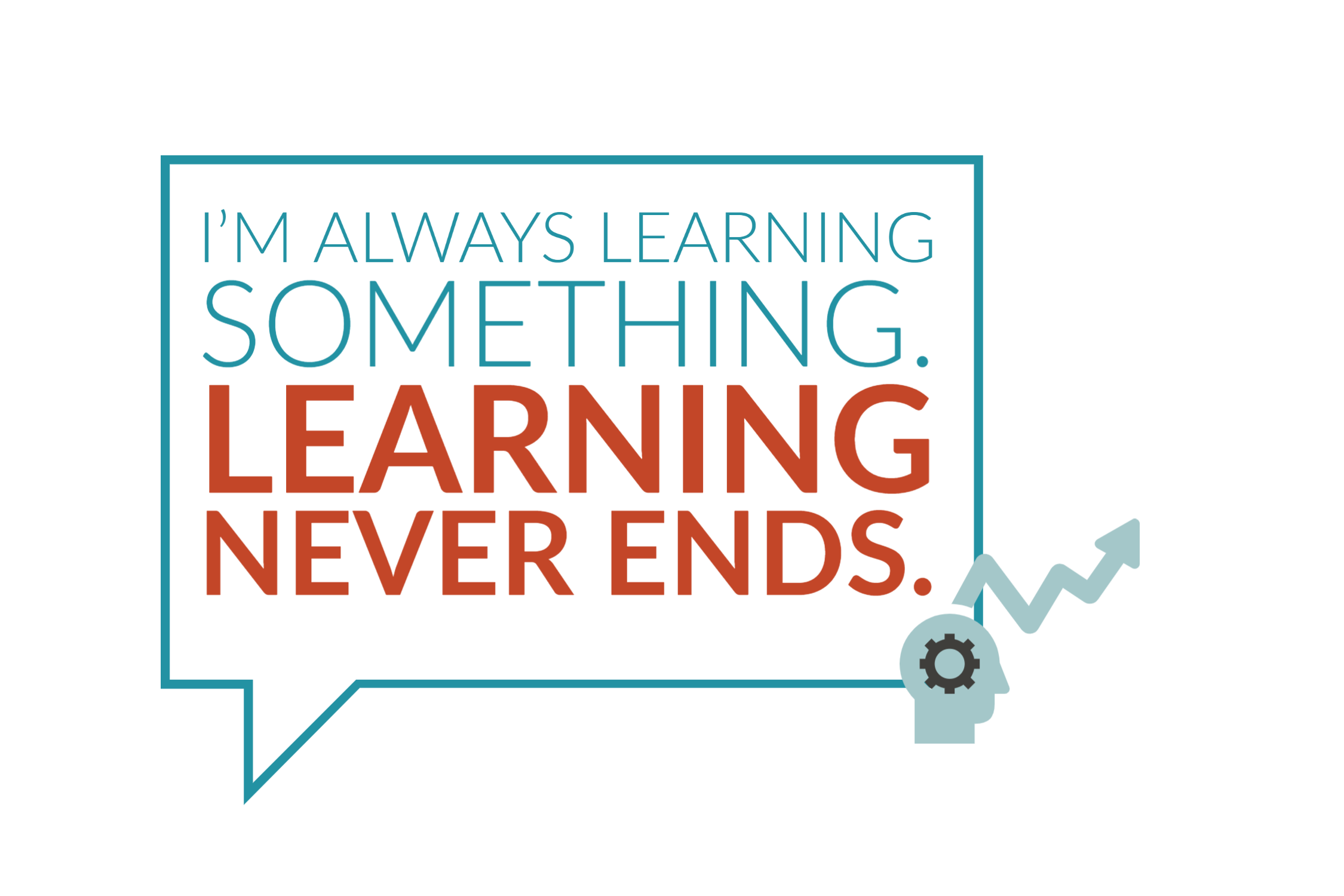 My philosophy, whether I am trying to learn about new marketing tactics or jumping into a new industry with a new client is this: Listen. Watch. Learn.
There are many ways you can learn in order to improve your ability to adapt, whether you are seeking to improve your job prospects, your business, your relationships or anything else.
Formal, skill-specific learning can come from attending PR and marketing conferences, accessing webinars, taking one-off classes at local educational institutions or even pursuing a new degree. But it can also mean simply reading. Regularly reading blogs and industry publications, along with studying the work of other marketers who are succeeding, can give you a head start on putting new technologies or tactics to work.
Also be willing to learn about your clients and their industries. To be successful in creating marketing and PR strategies, campaigns and content, you have to understand your clients: their products, their corporate culture, their target market and the challenges and changes they are facing. And as you learn about your current clients and their industries, take time to explore the tangential industries surrounding theirs — it could be the ticket to gaining new clients.
It all goes back to something I talked about in the first lesson in this series: Be curious. If you are curious, you will always be learning.
Henry Ford is quoted as saying that "Anyone who stops learning is old, whether at twenty or eighty. Anyone who keeps learning stays young." And staying young is something I firmly believe in.
6. Accountability. Do what you say you will do. Always.
In an early post in this Lessons series, I shared the importance of building long-term relationships with clients. (Today's Strong Relationships Are Tomorrow's Enduring (or New) Accounts)
I believe that one of the most important factors in the enduring relationships we have forged with clients over the last 15 years is that our clients never wonder "Will the JONES team deliver?"
We believe it is always our responsibility to meet agreed upon goals — to meet, or even exceed, expectations. That's why our client-agency relationships last an average of seven years, when the industry average is less than 3 years.
Accountability, however, extends beyond meeting goals and expectations, because there will be times in nearly every marketing campaign or agency-client relationship when something will fall short. That is when the true values of the agency show through, and why JONES has a reputation for accountability. We admit when we make mistakes, and we put solutions in place to prevent it from happening again.
We take ownership of our goals, and if we are behind goal, we make adjustments, not excuses.
It can be common for agencies to place the responsibility back on the client, saying that the client didn't provide the right information, or didn't respond quickly enough, or (insert excuse here). At JONES, we drive the program and proactively ensure that we get the information, input and buy-in we need, because we believe that we are responsible for the success of the program.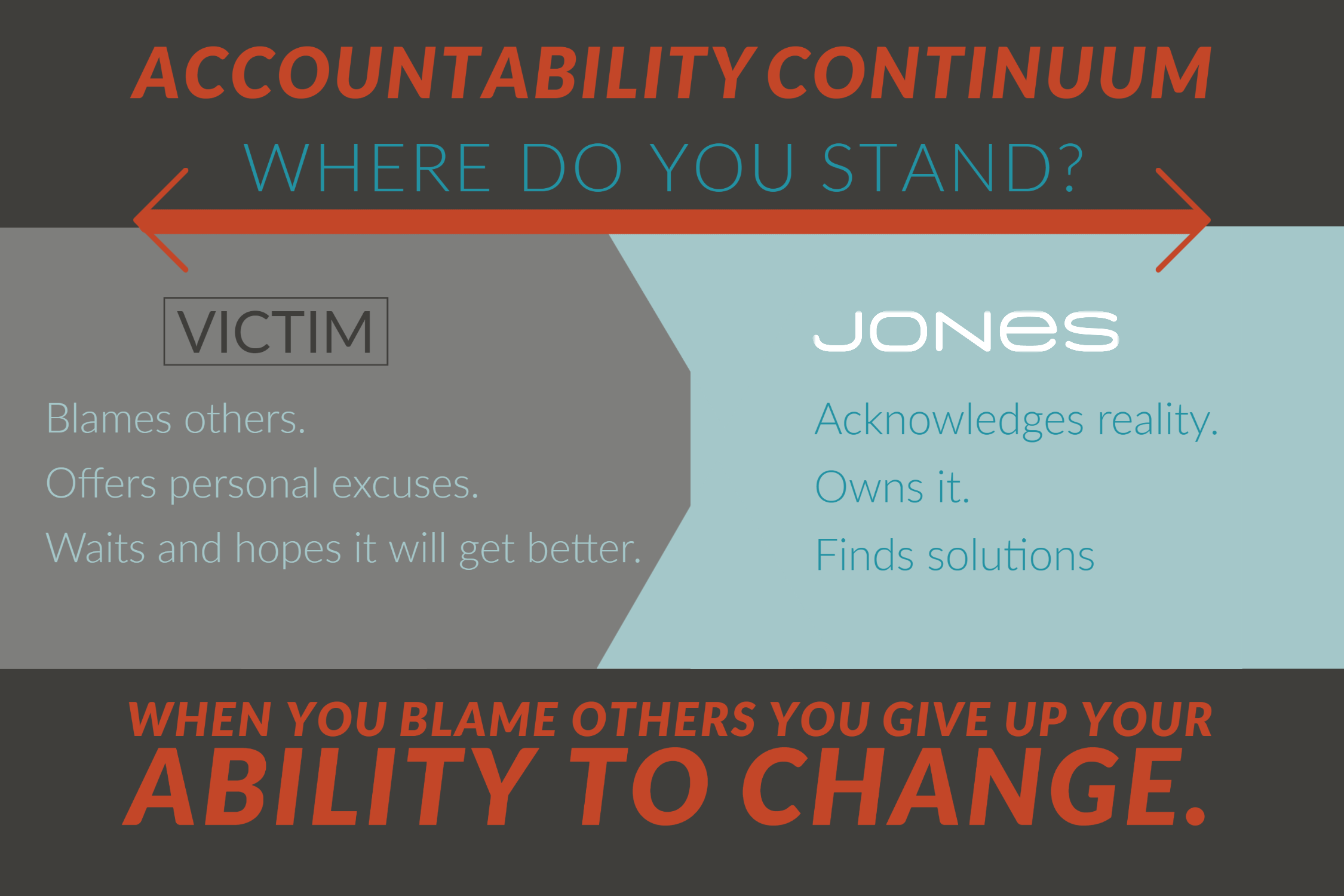 I believe this type of accountability is becoming rare, not just in our field, but in society in general. Rather than trying to figure out what is going wrong, and owning the process of finding a solution, too many people sit back and look for reasons they can point to as the source of the problem.
It may sound counter-intuitive, but one way we foster accountability within our team, as well as toward our clients, is by hiring well and then letting the great people we hire do what we have entrusted them to do. JONES is a virtual firm, which means micromanagement and overbearing oversight simply isn't possible. Each member of the team knows what is expected and is empowered to make decisions when needed. (I've talked about this before — Work Efficiency and Satisfaction Boils Down to This: Trust and How to Hire the Right People and Work With The Right Clients.)
They hold themselves accountable individually, just as we hold JONES accountable in the larger picture.
6. Time management. Hold fewer meetings and deliver more results.
I said in the last point that at JONES, we don't believe in micromanaging. We believe in hiring people who can get the job done, and then letting them do that. One visible manifestation of this philosophy: fewer meetings, more results.
Many agencies have a standard protocol of holding weekly progress meetings with clients — which require a weekly meeting within the agency to prepare for those progress meetings. That is, simply put, a waste of billable time. Believe me, clients would rather have you spend time doing work and getting results than talking about it.
Think about it this way:
A weekly internal meeting plus weekly team meeting with the client, involving three agency staffers for each meeting is 6 hours per week of your staff's time. Multiple that by 52 weeks a year, and you have 312 hours minimum spent in meetings per client. At a $150/hour billable rate, that is $46,800 wasted in meetings that could be spent getting results for clients.

That doesn't mean we never have meetings, and my statements about not micromanaging staff doesn't mean I'm not available as a resource. Instead, it means we meet when needed, and only when needed, to address specific needs. The same applies to meetings with clients. But if I'm delivering what I'm supposed to be delivering — and it's coming on time — my clients don't constantly ask for meetings. (See item #5 in this this list — don't confuse visibility with accountability.)
The other major problem with spending unnecessary time in meetings is that my team still has to find time outside of those meetings to get the work done, which can lead to a poor work/life balance. Neither I, nor my team, nor my client, should be working late every day to meet expectations because too much time is spent in meetings. That just trickles down into poor work satisfaction, burnout, turnover, and more stress for everyone.
7. Client focus. When our clients look good, we look good.
The final factor I give credit to for JONES's longevity as a business is that we don't worry about whether we get the credit. Our client's success is our success.
Simply put, we don't put personal (or agency) advancement above doing the job well for the sake of the client. Our job is to make our clients look good and help them win. When they win, we win.
I absolutely expect my client (typically a company's CMO or communications director) to take 100 percent credit for my work. I want them to take our work to their boss and take credit for it, because they deserve it. They made the right decision to hire me and develop a strategy that paid off. JONES is the player you can always count on for the assist — our clients get credit for the score.
I have found that when the focus is off making "me" look good, it opens the door to greater collaboration, shared ideas, and joint efforts as a team, rather than seeking credit for the individual. Surely, you've heard the phrase "There is no 'I' in TEAM." Well, actually…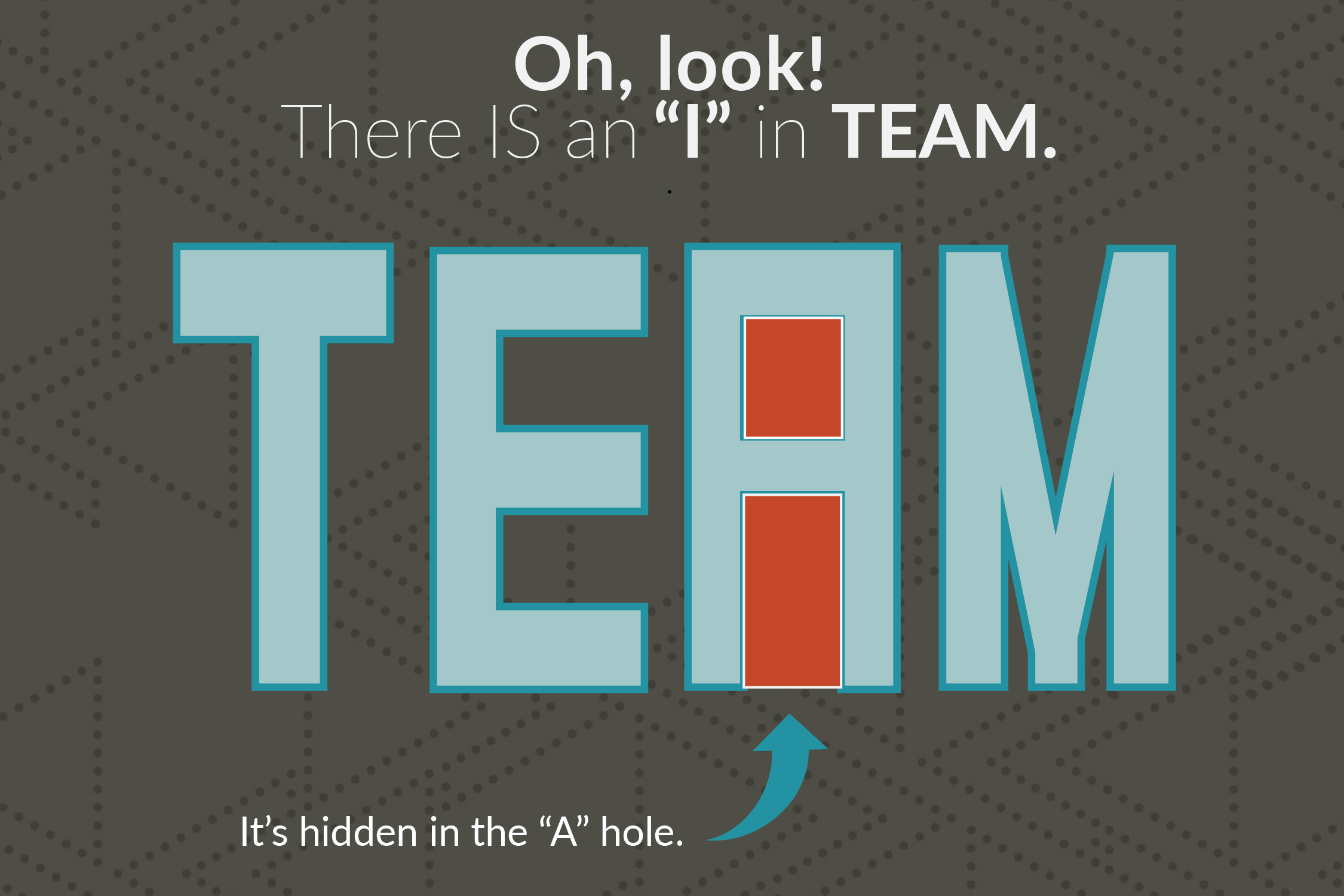 JONES will never be that "I". We've succeeded for more than 15 years in large part because we focus our efforts on our clients and work for a win for the team.
There it is: 15 marketing lessons learned in my first 15 years as an agency owner. I hope you can take away something from each of them that will help you continue to grow as a marketer, communicator, leader, or business owner. Stick around, too, because I intend to keep learning (see above!), and I will keep sharing. So will my partner, in JONES and in life, Scott Muff, who also contributes to the Inbound Accelerator blog.
Of course, if there is something more immediate you think we could help you achieve, I'm always here to chat. Click here to schedule a no-obligation consultation.
What lessons have you learned that you would share with others in our industry? Leave a comment, connect on LinkedIn, or email info@jonespr.net to send me an idea for most blog posts like these.