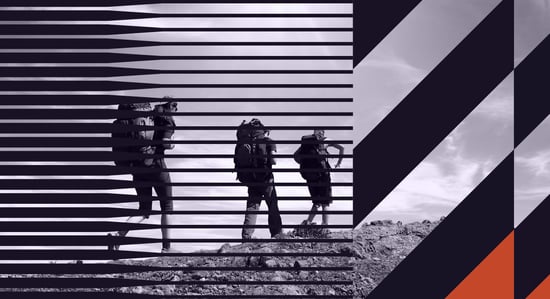 What do you want your social media marketing to achieve in 2023?
Obviously, there are many benefits brands can gain from social media, but pinpointing specific goals is important in guiding the strategy and messaging to take. Where are you placing priority in the next year?
HubSpot's 2022 State of Inbound Marketing Trends found that marketers' primary goals for social media shifted some between 2021 and 2022, with awareness and customer service and retention taking on new importance in 2022.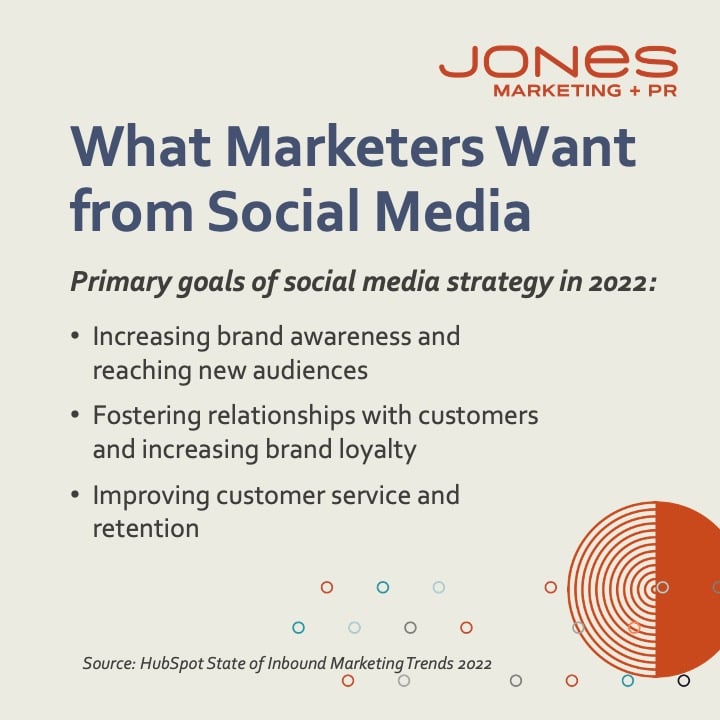 While advertising was the biggest goal in 2021 (cited by 35 percent of respondents), in 2022 it fell to only 25 percent, while increasing brand awareness/reaching new audiences climbed to the top spot, with 39 percent of marketers citing it as a primary goal.
Fostering relationships was second in the list of priorities, followed by improving customer service and retention.
It appears that brands are returning the idea of "social"—aka relationships—to social media, rather than treating it as just another advertising channel. Tell us how you are using social media now, and what your goals are for future strategies. Or talk with us about how to integrate social media with the rest of your marketing and branding campaigns to create those connections with customers. Schedule a time here.
Or check out more of our social media marketing tips in the blog. Our most-used post is this comprehensive resource: Your Complete Social Media Guide: What, Where, When and How Often To Post.