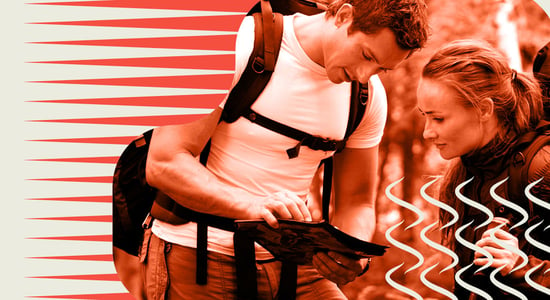 In these times of tweets with a half-life of just minutes, live video and content that explodes and goes viral in hours, only to be forgotten by the end of the week, it may seem that advance planning is a luxury marketers just don't have. Or, worse, a negative that slows reactions and stifles creativity.
But, in reality, the opposite is true. Even though three in ten marketers tell HubSpot they lack time to plan properly, those who make time to plan find many benefits. Consider these results from HubSpot's 2022 report "The State of Media & Content Planning":
Respondents said that thorough planning:
Helps foster an understanding of which channels or platforms are most effective for sharing content (29%).

Helps them learn where their audience spends their time (28%).

Aid in effectively targeting the audience with relevant content (27%).

Helps in analyzing the effectiveness of the content marketing strategy (26%).

Make it easier to maximize ROI on content as a whole (24%).
How far ahead marketers plan varies. Fifteen percent say they only plan three to four weeks in advance, but more than one-fourth say they plan at least three to four months in advance. The largest group (34 percent) start planning one to two months in advance.
While it is important to stay on top of the news and trends and be ready to react when situations change, planning out your content and campaigns well in advance provides more opportunity for creating quality work, targeting the most effective channels and reaching your audience with content that fits all of the criteria for great marketing content:
It tells a story/has character.

It is useful.

It is shareable.

It is findable.

It is technically sound.
Another interesting tidbit from HubSpot's survey:
Almost half of media planners say templates are their most effective strategy for hitting goals.
You are in luck, because we have created more than a dozen different templates and planning tools that you can use immediately. Find the entire selection in the "Do" section of the Inbound Marketing Learning Library, or check out these blog posts that detail how to put each template to work and link to a download page so you can get started right away.
Helping marketing teams develop cohesive plans to define their marketing strategy and create campaigns that build brand awareness and drive sales is what JONES does best. If you are struggling with finding time to effectively plan ahead, let's talk about how having a partner in the process can improve the effectiveness of your marketing strategy. Schedule a time on my calendar for a chat.