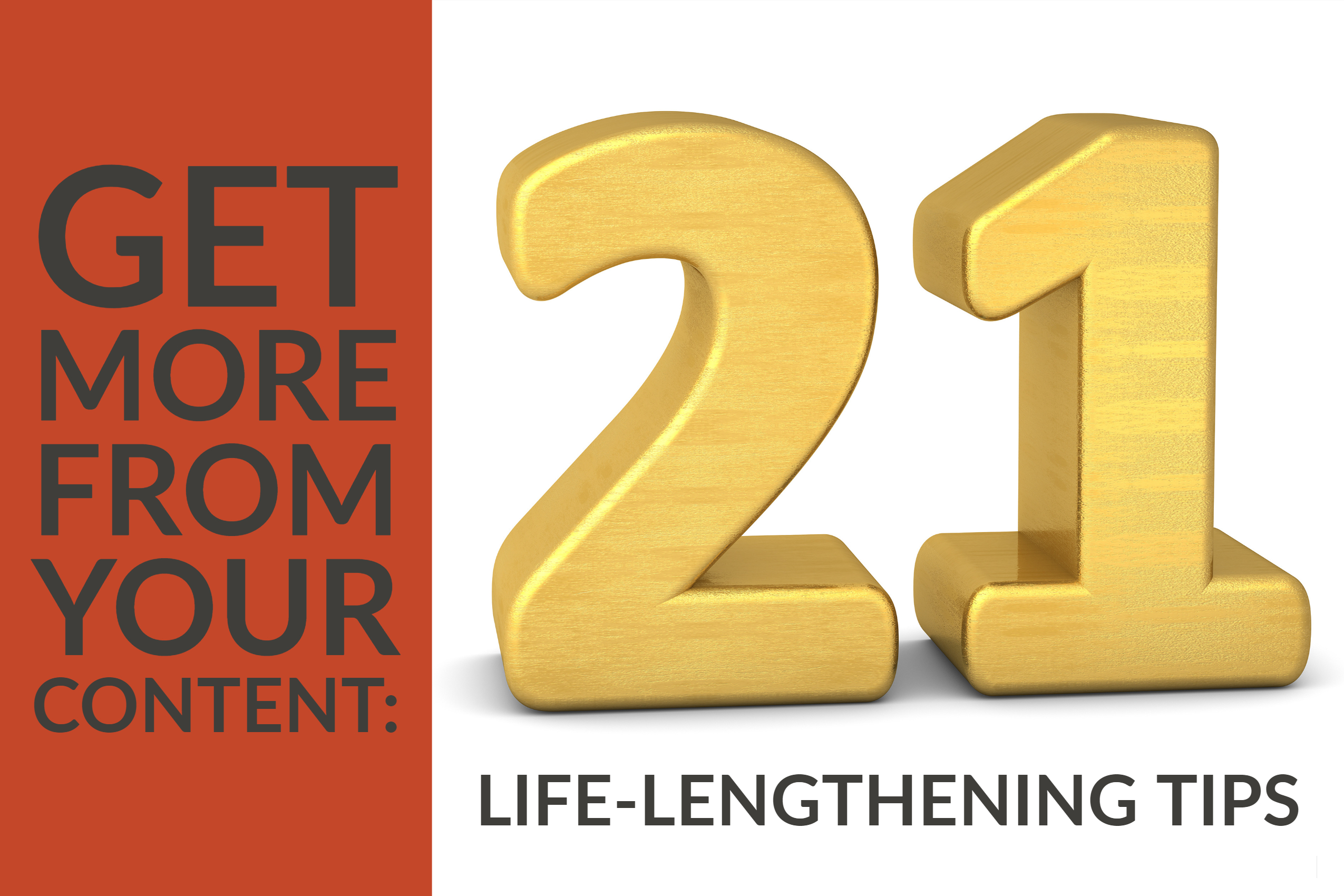 We know that some marketing content just doesn't last—depending on where you look, the half-life of a tweet is anywhere from just 18 minutes to maybe 2.5 hours. Either way, they aren't going to be around for long.
But there are ways of extending the life of your tweets and other social media and online content, as the infographic below from Maria Peagler of Social Media Online Classes shows.
Of course, blog posts already have more staying power than many other forms of content. We've seen it firsthand—our most-read blog post of 2018 was actually published late in 2016. (Check out what the rest of the web is reading here: 8 Elements Every Brand Concept Should Include.)
By sharing blog posts on social networks, employing the formats that make readers want to share them (images, problem solving, and lists), and periodically updating existing posts to keep them evergreen, you can take advantage of the power of compounding posts — those blog posts that keep building momentum and search rankings over time.
Which other tips from this infographic are you using to extend the life of your marketing content?