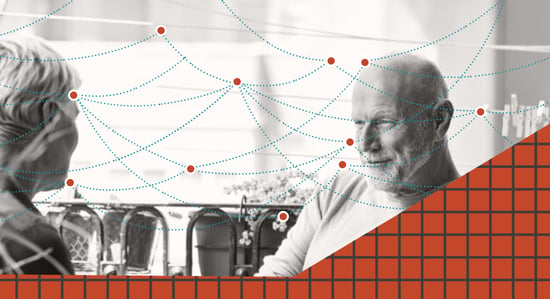 When Semrush asked thousands of marketing leaders what factors lead to success in content marketing, the most commonly chosen answer was this: researching our audience. In fact, nearly half of marketing leaders cited researching their audience as the greatest factor in success.
That response edged out search engine optimization, publishing more content, and even improving the quality of content.
Why?
Because that research is the basis for understanding your audience, which is essential to creating a healthy pipeline of high-quality leads.
When you take time to research your audience, you can better refine your SEO because you know what that audience is searching for. You can create more — and more valuable — content because you know what topics resonate with your audience. You can even diversify your content formats and try new distribution channels with greater confidence because you will know if your audience is using those channels.
All of these actions feed into what B2B tech marketing leaders continually cite as a priority and a challenge: creating high-quality leads for their pipeline:
74% of marketers say generating high-quality leads is a primary concern. The second most difficult challenge (49%) was generating said leads in sufficient volumes. (Source: Marketing Sherpa)

75% of B2B tech marketing leaders say improving lead quality is one of their most important goals (Source: Act-On Software Marketing Leader Survey)
Semrush's conclusions from the totality of responses in its State of Content Marketing 2023 Global Report point to efforts that go beyond keyword optimization for SEO to provide audiences with content that "lives up to its promise and meets a person's needs."
This is obviously something many marketers are struggling to achieve because nearly half of B2B decision makers (47%) feel most thought leadership content isn't created with their specific needs in mind. (Source: B2B Thought Leadership Impact Study)
In order to create the content needed to draw leads into your pipeline, you need to understand your ideal customer's challenges, pain points and goals, all things we include when creating comprehensive buyer personas. The research goes beyond that, though, to include media audits and competitive audits that provide a broader view of the conversation.
Read more:
Download these resources:
Audience understanding is the foundation for developing a healthy pipeline of high-quality leads, and it is a key element in the JONES approach to integrated marketing. If you are looking for a partner to help build that foundation for your content marketing strategy, let's talk. If you're a VP of marketing, CMO or startup founder, schedule a no-cost, no-obligation consultation. You can access my calendar here.