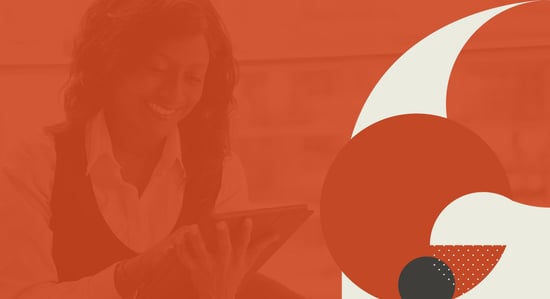 With two-thirds of marketers expecting increased budgets this year, there is a good chance many of you will be looking for the talent resources needed to fulfill the goals of those budgets.
Finding that talent typically comes down to three options:
Engage an agency to provided needed resources across all areas

Fill specific short-term needs with freelance talent

Hire new full-time staff
Marketing roles are not immune to the same kinds of pressure much of the economy has been under in the last two years, including layoffs as companies dealt with the initial shutdowns of the Covid-19 pandemic, a shift to remote work and the "Great Resignation" with employees recognizing a new potential power in the market as the economy has rebounded.
Those combined events likely are behind 46 percent of marketing and creative professionals saying they are more burned out than they were a year before and more than one-third telling Robert Half Talent Solutions that they plan to look for a new job.
With so many people searching, that could mean it is a good time to consider hiring, but it could also mean that your team is among those on the move. Are you in need of talent to fill holes in the jobs identified in the infographic below?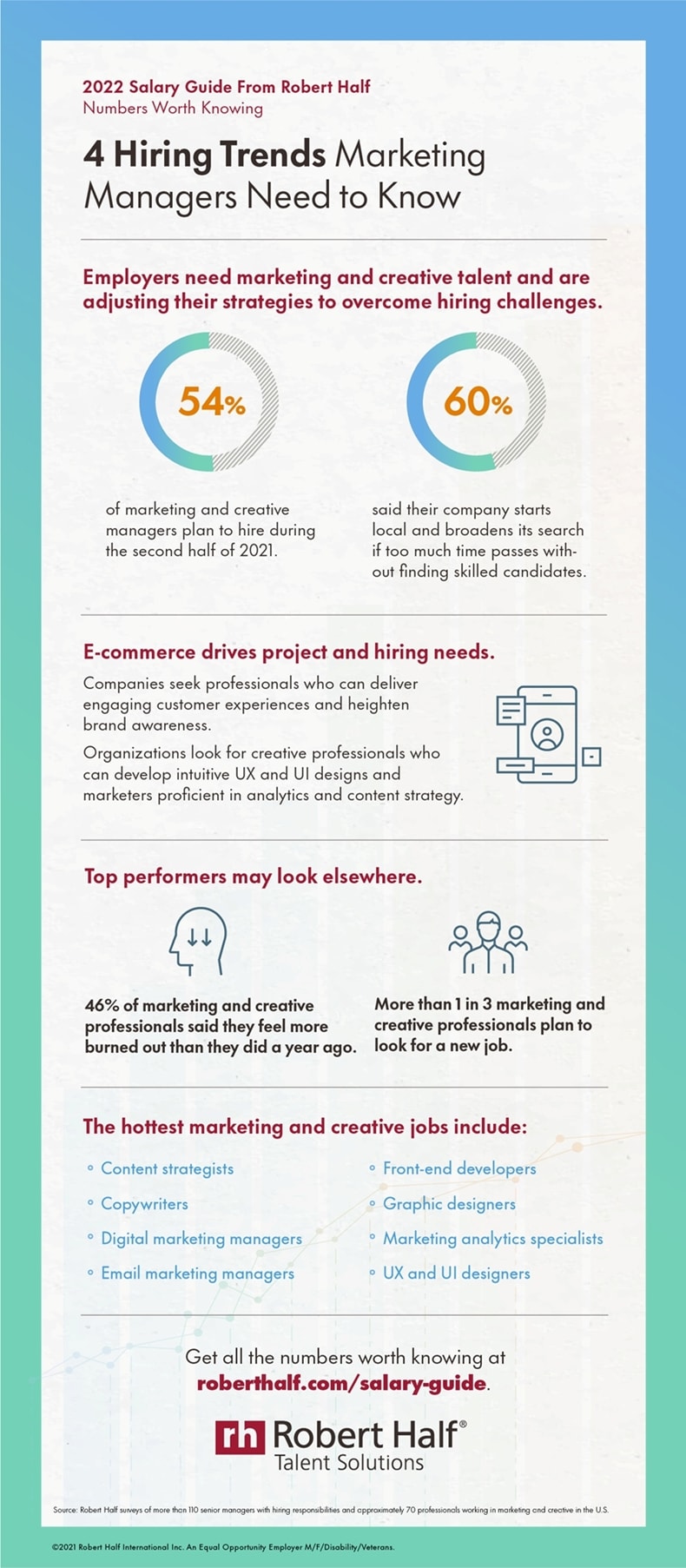 Hiring, especially to meet growing marketing budget and expectations, can be a tricky balancing act. As the Robert Half infographic aptly illustrates, there are many different marketing specialties ranging from strategy development to copywriting to analytics to graphic design. It is unlikely that your expanding expectations only need expanded productivity in one of those areas. And it is equally unlikely, unless you have considerable resources to pay a new hire very well and the corporate culture and reputation to attract the most highly qualified, experienced and talented individuals, that you can find all of those skills in a single hire.
According to Robert Half's research, 60 percent of companies say their company begins a hiring search locally and then broadens the search as needed. That wide net may allow for a much larger pool of candidates, especially if your marketing department has shifted to working remotely. But even a nationwide (or global) search radius may not yield a candidate with the perfect mix of skills to match the growth in your marketing budget and goals.
For most CMOs and marketing managers, the challenge of finding human resources to meet the expanded goals that come with a growing budget is more effectively met by contracting with a qualified, diversified agency. A full-service marketing agency can fill all of the needed roles with experienced staff, rather than fitting into only one area of need. An agency provides a more flexible way of filling your resourcing needs.
Learn more about the pros and cons of hiring in-house staff vs. working with freelancers vs. contracting with an experienced full-service marketing agency:
Ready to talk? If you want to learn more about what working with JONES would look like and the services we can provide to fill the gaps in your growing marketing strategy, schedule a time on my calendar to chat.