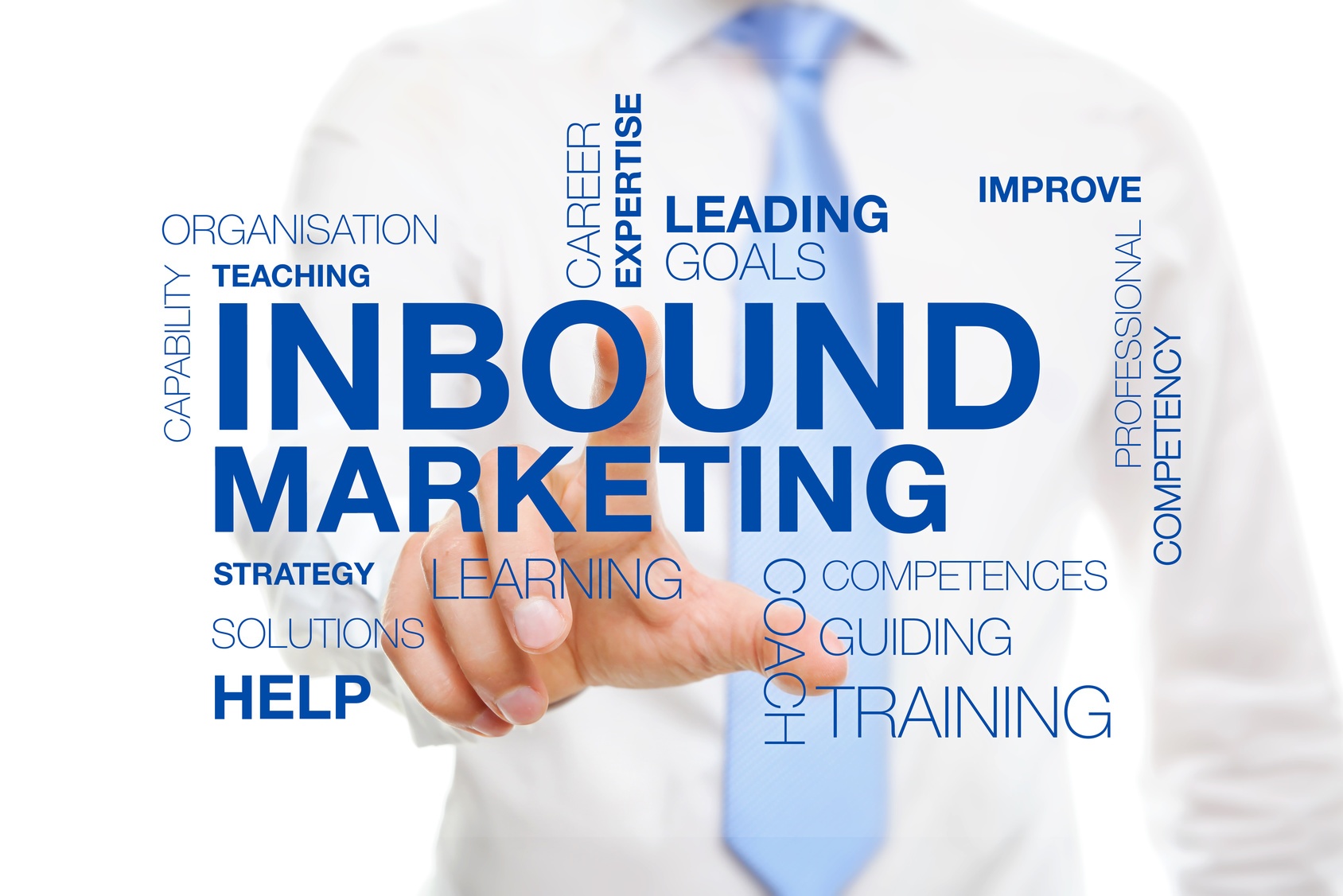 Is your inbound marketing agency meeting your expectations?
If you have been working with an agency for a few months or longer, by now you should be feeling good about the work they are doing for your marketing team. If something seems amiss, it's time to investigate where there are gaps or misunderstandings and determine how to start getting the results you deserve.
Hiring an agency is just one way of filling your marketing needs. Our Guide to Resourcing Your Inbound Strategy reviews the pros, cons and guidelines for hiring an agency, retraining/restructuring existing staff, and hiring new talent.
Your inbound marketing agency should:
1. Provide the tools, processes, staff and systems to give you a quick start.
The primary advantage to hiring an inbound marketing agency is in getting all of the expertise you need right away to kick off efforts quickly. Obviously, there will be time needed for the agency to get to know your brand and craft a marketing strategy, but a well-staffed agency will have the specialists in place to bring that strategy to life more quickly than you could have with in-house staff.
Your inbound marketing agency should meet you where you are and provide the level of service you need, whether that means a complete rebranding, website redesign and new marketing strategy development and implementation, or simply creating specific content to fill the gaps in your existing inbound strategy.
One mark of an agency that takes inbound marketing seriously is certification from HubSpot. HubSpot is the pioneer of inbound marketing. You should look for a partner that has a staff of HubSpot and Inbound Certified Marketers. Those certifications are a sign that your agency's staff understand both the fundamentals of inbound marketing and how to use HubSpot's software to maximize ROI.
Getting up to speed on both the inbound philosophy and HubSpot or other marketing automation services involves a huge learning curve. JONES is here to help our clients over that hump as efficiently as possible to streamline processes, improve the sales funnel and increase conversions.
Your agency should also be prepared to think beyond the strict walls of the marketing department to work with your sales team on ways of maximizing the content created for inbound marketing and leveraging that content to nurture prospects.
Can your agency do all of this?
2. Be focused on your success and keep open lines of communication.
There is nothing worse than a partner who meets with you once then seems to disappear. Your agency partner should be willing to establish regular opportunities for you to check in with your account manager to review the status of plans and projects, get updates on results of current campaigns, and answer questions.
Expect your account manager, and others you work directly with, to respond to emails or phone queries within a business day. When you first develop a plan with your agency, they should provide a breakdown of the work to be done and a timeline of when each step will be complete, along with a reporting schedule for updating you on progress. It isn't the same as being able to stop by a coworker's desk to chat about how the blog calendar or case study are coming along, but it will ensure you feel comfortable that work is progressing as it should.
Remember, too, that communication needs to flow both ways. Your agency's ability to provide great results relies also on you doing your part and responding to the agency's request for information and feedback in a timely manner.
Your agency's interest in your success also means they should be willing to tell you "No," if certain tools or inbound marketing channels are unlikely to be productive for your brand. Just because a new social media network is the "hottest" thing, a conscientious agency won't push you to jump into it for the sake of more, more, more.
3. Be up-to-date on the latest tools, technologies and techniques.
Inbound marketing pulls together the advantages of marketing automation systems, responsive website design, mobile optimization, social network marketing and other digital marketing developments, along with content in a wide range of formats, from blogs and case studies to video.
The world of inbound, content and digital marketing is constantly changing as technology and the way we interact with it changes.
If you are already using a marketing automation solution, such as HubSpot, you obviously want to choose an agency that is proficient in that technology. If you aren't using one of the many tools for marketing, social media or email automation, your agency should be well-versed in the pros, cons and capabilities of various solutions to help you find the level of service that best fits your business needs.
An agency that is already certified in the use of HubSpot or other marketing automation service will be able to guide your implementation of your chosen solution and get you on the road to lead generation and nurturing more quickly.
They should also have staff or strategic partnerships to provide seamless access to the specialties that are a part of dynamic content marketing: graphic art, website design, video production, sales training and more.
4. Emphasize quality content over quantity, and promote content effectively
With the rapid rise of content marketing over the last few years, nearly every marketing agency or freelance writer is poised to pump out volumes of content, focusing on adding web pages, keywords and page views to increase website traffic.
But it isn't enough to churn out high volumes of random sub-par content. All content should be developed in a systematic manner with an end goal in mind. Each campaign should have a specific focus, with content that reaches every stage of the sales funnel. Content promotion should go beyond an outbound email push to include a complete social media strategy and promotion that dovetails marketing and public relations into a comprehensive companywide content strategy.
A successful inbound marketing agency will be focused on creating high-quality content that fits into your overall marketing strategy and specific campaigns, with an emphasis that goes beyond website traffic to lead generation, lead nurturing and enabling sales.
Who has your partner agency assigned to create your content? If your team is filled with junior staffers who are green when it comes to writing, you may need to rethink your partnership. As a general rule of thumb, by the time the product comes to you, there should very few edits needed. Your content should be delivered spot-on, ready to go, the first time, every time.
It's also vital that the team you are working with know how to promote content. If your agency is only creating content and doing outbound email pushes, it's time to rethink your strategy. Inbound is all about making content findable and promoting it in social networks and other media to ensure it's drawing people to your blog.
5. Provide reporting based on established goals and objectives
With today's marketing automation and closed loop marketing, data collection is a key part of determining the ROI of marketing efforts. You should expect your inbound agency to provide regular reporting of the data—website visitors, leads generated, conversion rates—as well as going deeper to provide insights into precisely which tools and channels of your inbound marketing strategy are most successful. (The Benefits of Closed Loop Marketing & Analysis with JONES & HubSpot)
All of these reports should be based on the goals and objectives set by you and your agency partner at the beginning.
(Consider this: Marketing Metrics Are Meaningless If You Aren't Taking This First Step.)
Are you working with an inbound marketing agency that lives up to all of these expectations, or is there something missing? Is there another reason that the partnership isn't a good fit—we note in our Guide to Resourcing Your Inbound Marketing Strategy that there may be times when corporate cultures clash or other expectations are out of sync.
In that case, it may be time to look for another agency or reconsider the other two options our ebook examines: restructuring and retraining existing staff or bringing on new talent.
If you are in the market for a new agency, I'd love to talk about what JONES has to offer. Schedule a complimentary consultation here.
What other expectations do you have for a full-service inbound marketing agency? Share the "must-haves" on your list as you consider who to hire?