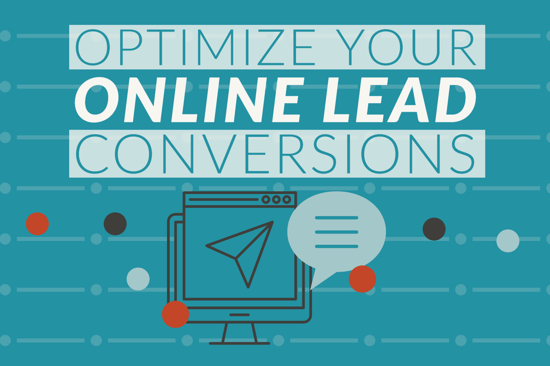 One of the key components in an inbound marketing strategy is the landing page. While it may seem like a small piece of the puzzle compared to the rest of the elements — an in-depth downloadable report, blog posts, contributed articles, social media updates to promote the posts and report — this is the link between all of those other elements and leads.
It is on the landing page that a visitor or readers makes the decision to download that report and, in doing so, converts into a lead who can be nurtured through the sales funnel. If you get the landing page right, it makes that decision an easy one. Get the landing page wrong and you lose those lead opportunities.
While this infographic from TechWyse and Adluge is geared in some ways toward a landing page that leads to a purchase, the same principles apply when creating landing pages for B2B online lead generation.

Want more in-depth information about many of the best practices outlined in the infographic? We've covered it all in these posts and resources:
Don't overlook landing pages, or rush their creation, when developing and implementing your integrated public relations and marketing strategy and inbound marketing lead nurturing program. They are an essential link in the chain that leads from awareness and interest to lead capture, nurture and sales. Talk with us about your landing pages and all the other components of your marketing strategy — schedule a no-obligation consultation today.