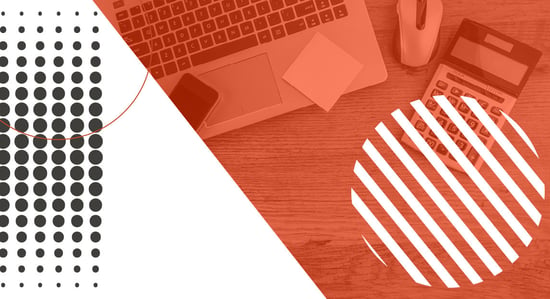 We know that websites continue to be on the minds of B2B marketers, with good reason.
When the world largely went virtual in spring 2020, those businesses whose websites had languished without recent improvements or the functionality needed to conduct business struggled when they could no longer rely on face-to-face interactions to initiate and build relationships.
We've seen the prioritization of website upgrades in our own business. The most commonly downloaded resource from our Marketing Learning Library in 2021 was our Website Audit Template, a worksheet that guides marketers through a review of their current website's strengths and weakness in order to plan for improvements or a complete redesign. Website redesigns have also been at the top of the list for several of our clients. Read about the design and functionality priorities we helped the teams at Avanti, Fairly AI and Yes Health address in the last year.
Many of the elements our clients are seeking in their website designs are among those identified as top trends in this infographic from the UK's Red Website Design.

Dynamic content is one of the key components of personalization that is essential for inbound marketing. Show your visitor you understand their needs by customizing the content they see based on their past behavior on your website.
With the growing use of smart speakers and mobile devices, voice optimization is essential. More than a third of the U.S. population, including nearly half of all internet users, use a voice assistant at least monthly.
Accessibility is not yet required by law in the U.S., but it just makes sense for any website upgrade to keep it in mind, as our client Avanti did in their redesign last fall.
White space and dark mode are both important considerations in the visual design of your website. Both can make your website easier on readers' eyes, increasingly important in our screen-linked lives.
With more than half of all website traffic worldwide occurring on mobile devices, and growing numbers of consumer and B2B decision-makers choosing phones over laptops for online research, it just makes sense to "design for the thumb."
Dynamic scrolling also reduces the friction for users, especially on mobile, when they can just keep moving through the same page rather than finding a small link to take them to the next section of information.
If you want to keep website visitors on your site, give them an active reason to engage with interactive content. Calculators, quizzes and even animated infographics that allow viewers to access more information on specific sections can give visitors the connection and control they are seeking.
Finally, faster page load time and local SEO will both impact how your website ranks in search results. Local SEO is especially important for those businesses for whom a geographic location and presence are key. Including location and geographic information as you plan your on-page SEO can help ensure that your customers can find you.
Is your website checking the boxes on these essentials? If you aren't sure whether it is time for a website overhaul, consider reviewing it with a critical eye and our Website Audit Template. If you'd like to chat about what a website redesign project would look like for your brand, schedule a time on my calendar. I'd love to learn more about your business and what you need.