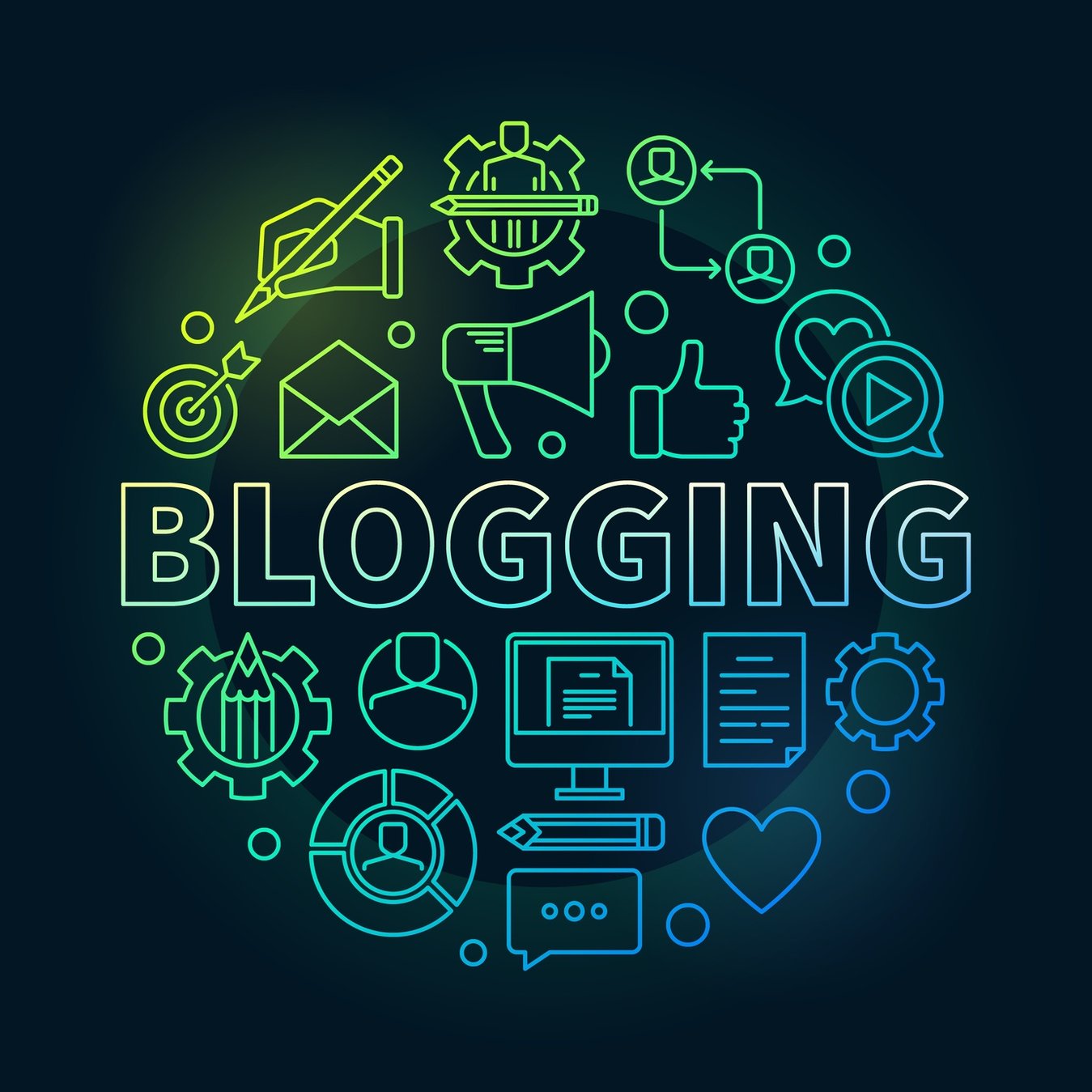 Writing, maintaining and maximizing a business blog is a lot of work. There's a calendar to plan, keywords to manage, blog promotion to coordinate, …
The to-do list seems endless. And, of course, you need to find the right person to write it, if you aren't doing it yourself.
Surely there are good reasons to just skip the whole idea, right?
I guess so. Let's lay out some arguments for just forgetting that whole idea of a business blog.
Don't start a business blog if...
1. You like having your website hidden.
With more than a billion (yes, with a "b") websites out there on the 'net, the chances of yours generating a lot of traffic are fairly slim, assuming you don't work for Facebook, MSN, or another major media/social media/technology company. No one is likely to stumble across a regional B2B's website while simply surfing around. If you like it that way, don't change a thing.
On the other hand, if you decide you do want to increase website traffic, a business blog has been proven to do so. In fact, businesses that blog 11 or more times a month have nearly 3 times as much website traffic. (Source) They even generate more leads: 4.5 times more leads for those who blog 16 or more times a month than those with 0-4 monthly posts.
Don't start a business blog if …
2. You're happy with the same content you published 5 years ago.
Obviously, a well-written business blog will need to introduce new content to your website, and your prospects, on a regular basis, possibly even daily. If there is nothing new or changing your industry, then why would you want to develop new blog content? Just let that existing content cover the basics. And since your website is already hidden with little traffic (see above), there isn't anyone looking for new material anyway.
On the other hand, if your industry is constantly changing with new technologies and markets creating new opportunities, maybe you do want to use a business blog to keep your customers and prospects up to date on changes that may influence the solutions they are seeking to their challenges.
Don't start a business blog if …
3. You're happy being unknown in your industry.
With respect, recognition and leadership come responsibility and expectations. If you'd rather your company stay under the radar, where there are few expectations on the company or your executives to show their involvement in larger industry matters, you probably don't want to start a business blog that shares your knowledge, insights and opinions.
On the other hand, if you are seeking some positive awareness for your brand and a position as a thought leader in your field, a business blog may be for you. Business blogs provide a platform for showcasing original data, unique vantage points, and the thought processes that set your company and its leaders apart from the crowd.
Don't start a business blog if …
4. You 'd rather not engage with your customers.
Talking with customers is the sales department's job, right? Marketing and public relations don't want to take on the additional burden of dealing with a blog comment section, social media interaction or the questions that arise when a blog post tackles a difficult subject.
On the other hand, if you recognize the value in engaging with prospects to answer their questions and establish a relationship, a business blog can serve as the channel you are seeking to spur conversation, both in a comments section and in the social media updates and shares associated with each post.
Don't start a business blog if …
5. You'd rather get leads through cold calls or by buying lists.
Typically, sales departments think they already develop better leads than marketing does —see Page 22 of our State of Inbound Report —maybe marketing shouldn't go to the trouble of disproving them. Isn't working the phones and email from purchased lists, or making cold calls around the industry, what sales gets paid for anyway?
On the other hand, a business blog can be an important source of inbound marketing leads, which when properly nurtured and qualified before being passed on to the sales department can turn around the likelihood of wasting time on chasing prospects who aren't ready to buy. Sharpen your criteria for passing leads on to sales with our Lead Qualification Checklist.
By using a business blog as the starting point for a full inbound marketing strategy, your company can attract leads rather than buying them. The business blog is just the beginning, bringing visitors to the site with sought-after information and insights, and then converting visitors into leads by offering additional related offers, gated behind landing pages to collect contact information. Once these leads are captured, they can be nurtured with personalized emails until indicators are present that point toward each lead's potential as a customer.
Don't start a business blog if …
6. SEO is not a concern.
Maybe your website already has so much traffic, and is so well known, that you really don't feel a need to worry about whether it can be found through search engines. With the constantly shifting SEO algorithms, who can keep up, anyway? And maybe those who really need to find your site already have it saved in their "bookmarks"— no search necessary.
On the other hand, if you know that your best prospects may be those who haven't heard of you before, but are seeking to fix a problem for which you have the solution, a business blog is a great way to improve SEO through opportunities to use important keywords and long tail keyword phrases your prospects are most likely to type into search engines. A business blog also boosts SEO through the addition of more website pages and the potential for backlinks when readers share your posts.
Don't start a business blog if …
7. You already have more customers than you need or want.
If yours is that rare company that has maxed out its capacity to add new customers, and can guarantee that the ones it already has will stay and maintain their present level of sales, then business blogging is of no use. In fact, you don't need to do any marketing at all — so why are you even reading this blog?
On the other hand, if like 99 percent of businesses, you have room for growth and a need to continuously bring new customers through the door, a business blog can help do just that. A report from Pardot shows that 70 percent of a buyer's journey is complete (through online research) before they ever talk with a sales person. And 72 percent of buyers start with Google. If you want more customers, you want them to find your business blog.
Wow, seven reasons not to bother with a business blog. Aren't you glad you don't need to worry about all that hassle?
On the other hand, if I have convinced you that a business blog is something your website—and inbound marketing strategy—must have, we have resources to help you make it a reality.
Just a few to get you started:
What else does your website need to succeed in today's digital environment? Along with a business blog, you'll find 24 other essential elements in our ebook, 25 Website Must-Haves for Driving Traffic, Leads and Sales.