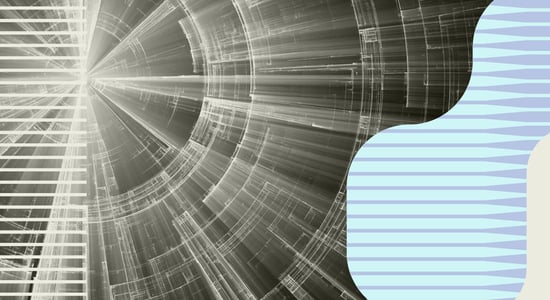 We've said before that one of the first steps in planning where you want to go is knowing where you are right now. After all, even Google Maps asks if you want directions from your current location.
In marketing terms, that means that planning how to achieve the goals you have for your brand begins with understanding its current status in the market. And that begins with a brand audit.
What is a brand audit?
A brand audit is a review, compilation and critique of information regarding your brand—it considers your position in the market compared to competitors, the impression your brand has among various audiences (internal and external), and a SWOT-style analysis to examine strengths, weaknesses, opportunities and threats. A brand audit should paint a picture of your current location and provide insights to guide your path to where you want your brand to be.
In this infographic, Superside offers a six-step process to conducting a brand audit. It provides a great overview of most of what you should consider in taking an objective look at where your brand currently stands.

These six steps are a great start to developing your next strategy.
Establish a framework for the audit.
Having a checklist of what specific KPIs, data and compiled information you want to collect will define the scope of work for the audit, as well as making it simpler to understand who is responsible for what aspects and when you have all of the information needed. (We have created checklists for several audits that consider smaller pieces of the puzzle: media, messaging, marketing content and more. Download them for a guideline to creating your own audit framework.)
Examine your website analytics.
Websites are increasingly important in marketing performance, especially as even B2B purchase decision-makers shift their focus to wanting to do most of their research and discovery on their own before connecting with a sales person from the vendor company.
Your website analytics should give you a strong understanding of not only how much traffic your website attracts, but also how those visitors are finding your site, what pages they are navigating to, how long they are on your site and what pages are the most common "exit" sites.
Dig into sales stats.
Marketing and sales should be working hand in hand, and marketing's ultimate success is in generating the high-quality leads that convert into sales. That means you need to pay close attention to the sales team's data, including where they get most of their leads, the rate at which leads from different sources convert into sales, and other changes in buyer behavior.
Look closely at your social media metrics.
Social media is often a direct connection to customers and other target audiences, and the data gathered through those channels can provide a powerful view of demographics, engagement and customer behavior.
Observe your competitors.
A competitive audit should consider a number of different channels. You'll want to check how you compare with key competitors in SERP rankings for your most important keywords, but also remember to consider how public relations and brand awareness impact how your brand stacks up against the competition. A robust media audit should provide insights into not only which of your competitors is getting the most press, but also why. An example from one of our clients showed that while our client was a much larger company than a start-up competitor in the same field, that start-up was getting the lion's share of quotes in media stories. The reason: Our client's CEO tended to speak in long-winded, technical terms when being interviewed, while the start-up's exec was a pro with short, pithy phrases and explanations that lent themselves to direct quotes. With some coaching for our client's CEO, the next media audit showed a more balanced breakdown as he was able to focus on key messaging in interviews.
Learn from your customers.
Gathering customer feedback is invaluable. After all, these are the people you are trying to reach. Consumer surveys, focus groups and social media listening are all ways to get inside the brains of your target audience for a more clear understanding of how they view your brand and who they truly believe you are.
With all of these metrics, statistics and observational data about competitors and your customers at hand, you can use what you learn in a brand audit to craft your next marketing strategy, addressing the weaknesses and taking advantage of the opportunities identified. The key to maximizing the ROI on conducting a brand audit, or any other kind of audit, is to go beyond just gathering numbers and synthesize those metrics into actionable changes, and then to share the information and your recommendations with other departments.
If you are working with an outside firm to conduct an audit, whether it is a broader brand audit or a focused audit specifically addressing a channel such as earned media coverage or analyst relations, insist that your agency partner provide more than raw data. They should provide you with recommendations that advance and improve your marketing efforts. Learn more about our approach to helping clients maximize their audit results in these resources:
Of course, you can always schedule a time to chat about your brand's audit needs and how we can help you understand your starting point and the best path to even stronger marketing performance. Choose a time on my calendar today.