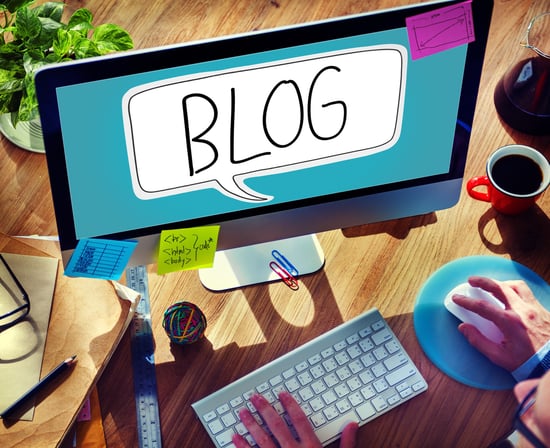 What is your first thought when you hear the word "evangelist"?
For those of us over the age of 40, it might have the suffix "tele-" at the beginning and bring to mind charismatic and flamboyant television preachers from the days when there were only 20 cable channels and streaming video was decades away.
While it often has religious connotations, it can also mean an "enthusiastic advocate" for something. Me? I'm an inbound marketing evangelist - just read my bio. It says so right there.
Your business blog can benefit from having a few "enthusiastic advocates," and once you've identified them, you need to stay in touch to keep them engaged.
Who are your blog evangelists?
The first step is to identify who your blog evangelists are. Simply put, they are your dedicated readers and fans of your content. (However, while that definition may apply to your mom, for our purposes today, unless she has a following in your industry, she probably doesn't count.)
If you are using an integrated content management and blogging software platform, such as HubSpot, you should be able to mine your contact information to find out who:
Frequently visits your website

Clicks on content in social media

Reads your emails

Downloads content offers

Has a large social media following.
These are the people you want to cultivate as blog evangelists and develop engaged relationships with. They have the potential to reach out to others, sharing your blog and related content and providing that word-of-mouth awareness that can't be matched with paid advertising.
They really are quite similar to brand ambassadors, just with a special focus on growing the reach of your business blog.
Why is growing your business blog's reach so important? It is the center of your inbound marketing universe.
How to engage your blog evangelists
Email: Since your evangelists are by definition regular readers of your blog, chances are they are already subscribers, so you don't want to inundate them with too many emails in addition to the new post notifications they already receive. But it can still be useful to send them special updates or round-ups regarding your blog posts. This might include an email with links to all of the posts in a special series, or a list of your "Top 10 Posts of 2015" with a request that they share them with colleagues who may have missed them.
Special offers: Everyone likes to feel like they are getting a little something extra. You can deepen engagement with blog evangelists by offering them special content reserved for subscribers, frequent visitors, or "our biggest fans." That might include a link to a special package of content focused on a topic of interest to them (e.g. an ebook, worksheet and case study all on the same subject) that can be downloaded with a single click. You might offer a discount on a seminar, or a free trial of a new service that you are launching.
Surveys: Blog evangelists and regular readers can be a great source of feedback for your business blog. Send them surveys about what they like best about your blog and what they would change. These could include questions about topic, length, format, frequency and more. Always be sure to include an open-ended opportunity for them to share other thoughts as well.
You could also survey your regular readers about industry-related topics, then offer those results back to them first in an exclusive report.
At each step of the way, ask your regular readers and fans to share your blog and content with their colleagues, and make it easy to do so. Social sharing buttons and one-click CTAs to forward an email overcome a part of the inertia that sometimes keeps readers from acting.
There are many other ways of expanding your blog's reach outlined in How to Grow and Scale Your Business Blog, including seeking out guest bloggers, actively marketing your blog, and writing that "big hit" content that your blog evangelists and others will want to share.