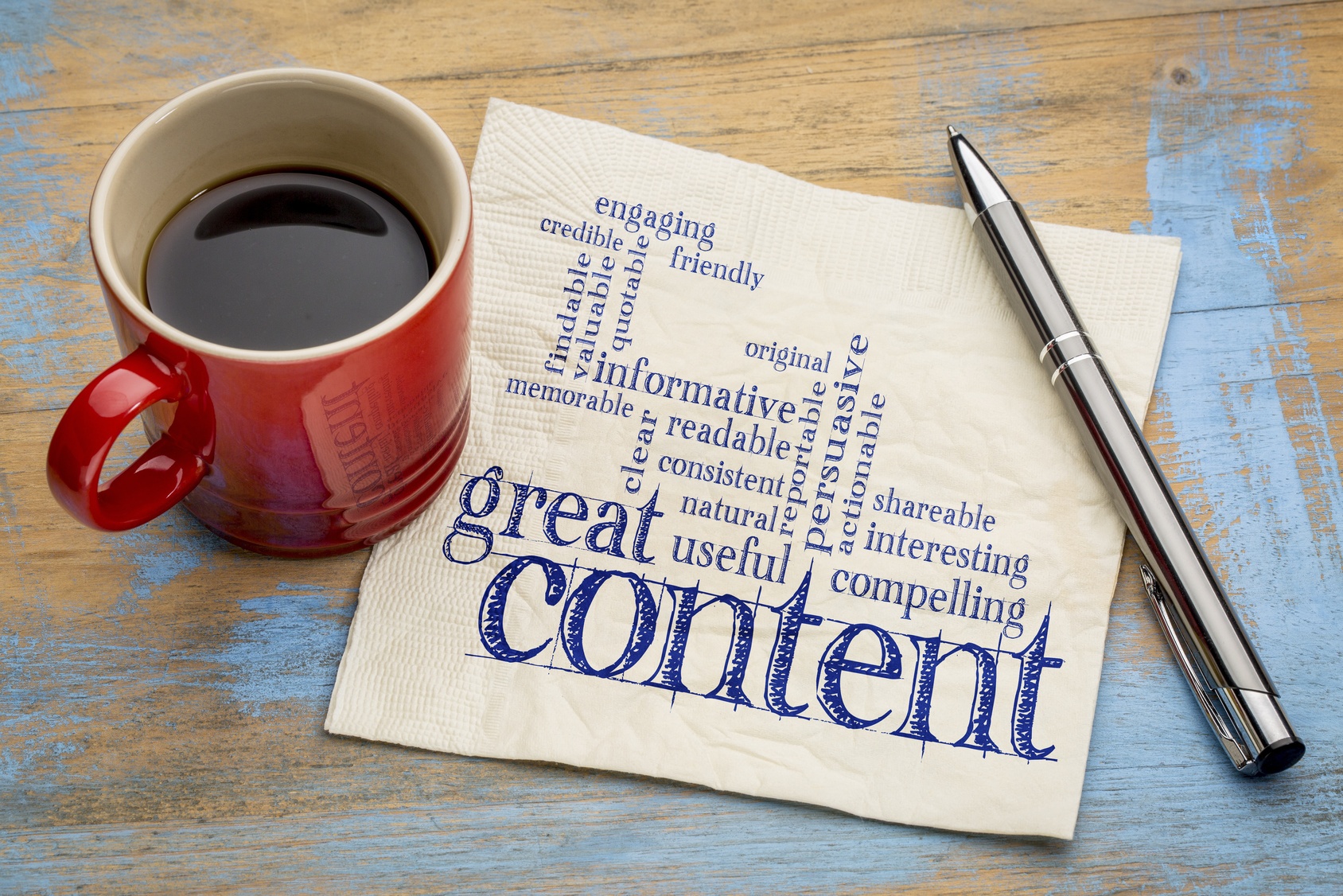 Is your blog a well-kept secret? A fantastic source of information that no one knows about? Then it's time for a change!
Many writers and companies produce well-written, informative blogs, but without promotion, there is no readership. Without readers, there are no leads, and those leads are the key to using a blog to drive sales.
Below are miscues that could be preventing your business blog from reaching as many people as possible.
Mistake #1: Treating your blog as separate from other marketing tools.
Sometimes a blog is isolated from other marketing efforts—perhaps because it is assigned to a different department without marketing input or is maintained on a separate site, such as WordPress, rather than as a part of the main company website.
When that happens, the company misses out on opportunities for the blog and other marketing efforts to build on one another and create a seamless experience to convert website or blog visitors into leads.
Solution #1: Ensure your blog is integrated into the company's website and marketing strategy.
First, make your blog a part of your company's website. Think of it as having everything under the same roof—you wouldn't have to have to send an interested customer across town to actually make a purchase, would you? (Learn more about our JONES approach to website design focused on inbound marketing here: Website Design: The JONES Solution.)
Secondly, include your blog planning in your overall communications and marketing strategy. Plan blog posts that correlate with email, social media and paid advertising campaigns. Consider what other website assets and offers you can integrate into blog posts, and plan your blog calendar with options that reach out to all buyer personas and stages of the sales funnel.
Mistake #2: Not planning out social media to match your blog.
Social media plays a key role in promoting business blogs, especially for those companies that have already established a strong network of social media followers. Why would you not take advantage of that audience?
Unfortunately, blogging and social media are often assigned to different individuals, or even different departments, and there is little coordination between the two. Haphazard "Read our blog" please are scrolled past and blog posts with the potential to create interaction aren't shared.
Solution #2: Create a specific plan and strategy for social media promotion.
Your strategy should include scheduling social media updates to promote individual blog posts at predetermined intervals following the initial publication. As a certified HubSpot partner, JONES can show you how simple it is to schedule social media updates along with each blog post through HubSpot's all-in-one marketing solution. (Request a demo here.)
It is also relatively simple to schedule social media updates in advance through any number of services, such as HootSuite, to get the word out promoting individual blog posts in the days, weeks, and months following the initial publication. Our Social Media Scheduling Worksheet can be useful in the planning process, or for passing along information between the blog writer/manager and the social media marketing team.
Find more details here: The Top 6 Ways to Promote Your Blog on Social Media.
Mistake #3: Missing opportunities to promote your blog in other types of communication.
Don't let any of your marketing or communications tools exist in a vacuum. If you aren't using other communications—emails, other website pages, paid advertising, trade show materials, etc.—to promote your blog, you are missing out on opportunities to increase readership and reach.
Solution #3: Include links to your blog in email signatures, on all pages of the company website, and in content offers.
If you want prospects to read your blog, you need to let them know it exists. That means including links in nearly every communication you have with a prospect.
This could be as specific as referring a lead to individual blog posts that match their interests or as subtle as including a link to the company blog in each person's email signature. Be sure the blog is easy to find on the company website with a link in the main navigation menus, along with using banner, sidebar or slide-in ads to promote it. You can make these ads more meaningful by creating them as calls-to-action linking to specific blog content related to the content of that individual web page.
Mistake #4: Failing to encourage subscriptions.
Incidental blog readers are great, but will they stick around long enough to truly get to know you? Regular readers, who develop a relationship with your company through the blog and can become evangelists for your company and brand, are even better.
One of the best ways to consistently reach readers is by encouraging them to subscribe to email updates each time a new blog post is published.
Solution #4: Include a CTA for a blog subscription somewhere in every blog post.
As with any relationship, the more time a reader spends with your blog, the better they come to know your company. One way of encouraging frequent visits is to invite readers to subscribe to receive email updates each time you publish a new blog entry.
It can be as simple as a single form field requesting an email address and a single click to subscribe, situated on every page of your blog, or could be an actual CTA linking to a landing page.
(Do you want a reminder each time the Inbound Accelerator publishes a new post? Go to the form field at the top right of this page, or click here.)
Mistake #5: Not engaging with others who have the potential for influence or shared audiences.
Is your blog simply a one-side diatribe, with no input from others in related industries or even in other departments within your company? Then you are missing opportunities to reach new audiences.
Solution #5: Seek guest bloggers and guest blogging opportunities, which will expand your blog's reach to new audiences.
When you host a guest blogger, especially someone who has already established a strong following, you gain access to their network of readers, because they will certainly share their guest post on their own social media networks and elsewhere. The same opportunities exist when you are invited to write a guest column for another blog.
You'll find more details on the how-to and the benefits of engaging other voices for your blog in these posts:
Mistake #6: Not making your blog interactive.
While your blog should be informative and educational, it shouldn't be a static text book. To engage readers and encourage them to develop a greater understanding of your company, you need to make the blog a conversation, rather than a one-sided lecture, with insights they want to share with others.
Solution #6: Use questions, comments and sharing to encourage interaction.
Engaging your readers in discussions, rather than simply lecturing to them, begins with quality writing that takes a stance and asks questions. Use both your blog posts and your social media presence to invite conversation about the topics of your blog posts by asking questions and by responding to readers' comments.
You can also encourage interaction by asking readers to share what they have read with their colleagues and peers.
By correcting the six mistakes outlined above, you use strategic promotion tools to increase your blog's potential readership, thereby increasing its potential as a lead generation engine, which is the real goal of a business blog.
If you are looking for more input on how to incorporate a business blog as part of your overall inbound or content marketing strategy, you will find more insights in our Business Blogging: The JONES Solution download. Better yet, we'd love to chat with you to discuss specific ways your business can benefit from blogging and other content marketing approaches. Click here to schedule a complimentary conference call.