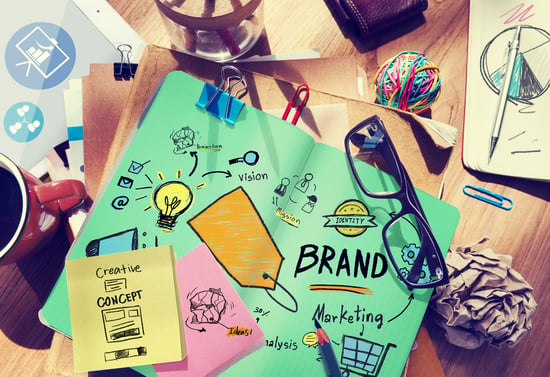 We've said that a brand isn't just a logo, or just a tagline, but that doesn't mean that you can't use one of those as the basis for building a complete brand position.
Sometimes an existing piece of the puzzle can be the inspiration that leads to a complete strategy.
That was the case for the branding and positioning strategy JONES developed for its client Bellevue University. The university, which specializes in the needs of adult learners who are continuing their education or transitioning to a new career field, had long used the tagline "Real Learning for Real Life," but with little effort to use it as anything more than a tagline.
JONES developed a strategy for expanding that tagline and turning it into a complete positioning and content strategy, bringing the university's brand to life and creating opportunities to engage with potential students at all stages of their decision-making process.
The new brand identity—Real Life~Real Goals~Real Learning—focused on recognizing the unique needs and goals of Bellevue University's niche market with website and blog content that potential students could use.
Turning that tagline into a complete brand positioning strategy required:
Recognizing the value in the brand position

Utilizing compelling, original data

Targeting useable, relevant content to a niche market

Engaging potential students (customers) at all levels of the sales funnel
Recognizing the value in the brand position
While the original tagline had great potential, and hinted at the true competitive advantage and value Bellevue University offers its students, the university wasn't carrying that value presentation forward in other ways to bring it to a full brand identity.
JONES developed a strategy that recognized the unique aspects of Bellevue's approach to education that made it valuable to adult learners and put those benefits front and center with website content and other materials that would specifically address the target market's pain points.
Utilizing compelling, original data
That's not to say that Bellevue didn't understand its target market. The university had a wealth of data available from original research showing what the unique concerns and needs of adults learners are, compared to traditional college students. It just wasn't using that data in its marketing.
The JONES strategy used the data to tell the story of how Bellevue could help its student/customers succeed.
Targeting usable, relevant content to a niche market
Recognizing that for adult learners the toughest question was not simply what university to choose, but whether to pursue further school at all and how to make it work, a content strategy was laid out that would gradually add to a collection of resourcing providing information and tools to help potential students make their decision.
Engaging potential customers at all levels of the sales funnel
The branding strategy developed by JONES was designed to reach prospective students all along the continuum from just considering more education to those ready to register for classes. By offering more than just an "Apply Now" call-to-action, the strategy for carrying the brand identity throughout the organization would make it possible to nurture leads who weren't yet ready to commit, by offering additional relevant content and resources.
Positioning a brand and bringing that identity to life takes more than a new color scheme. It takes a complete approach to targeting your primary market with information and opportunities that speak to its unique needs and challenges. It's more than driving traffic to a website with advertising; it means engaging with those website visitors to answer questions and show what solutions will fit their needs.
Find more details about the brand positioning strategy JONES developed for Bellevue University by downloading our Case Study: Brand Identity, or dive into the process we use to approach any branding project: Six Steps to Creating Enviable Brands.