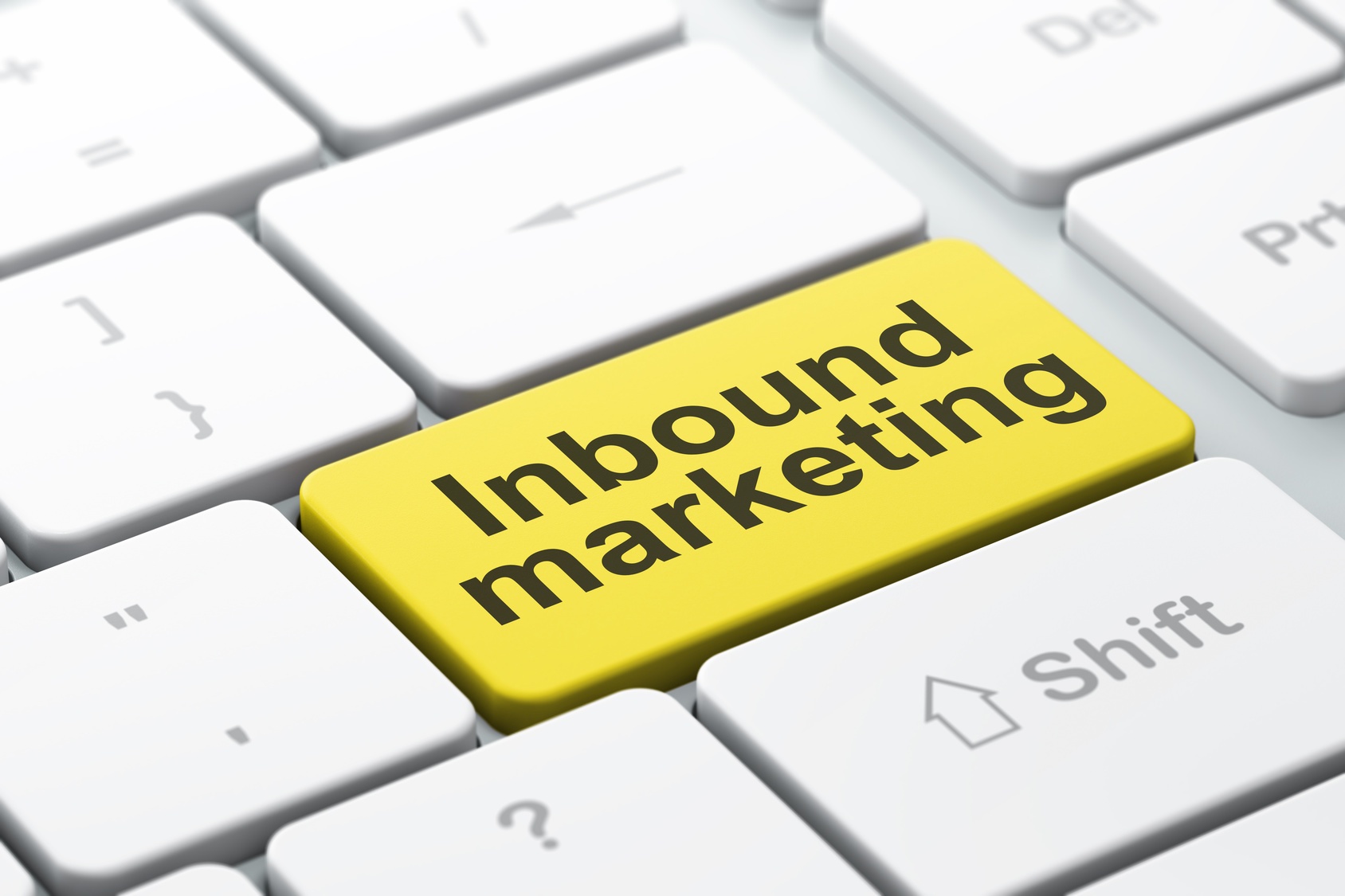 It may seem that everyone is using content marketing, digital marketing or marketing automation. But not everyone is doing it well. None of those tools is sufficient on its own.
To grow your lead generation, conversion rates, sales and revenue by you need to recognize that content, digital outreach and automation are all the tools of an overall inbound philosophy that starts with goal-setting and continues through lead acquisition, lead nurturing, sales enablement and customer retention. (Something like this.)
When it is done correctly, inbound marketing can generate leads at 60 percent of the cost of outbound marketing and be the catalyst for better customer relations from start to finish.
How Following the Inbound Marketing Philosophy Triggers Growth
Greater SEO power
The first position on Google search results on desktop has a 34.36 percent clickthrough rate (CTR). When it comes to mobile, that top post has a 31.35 percent CTR. (Source: Advanced Web Ranking, 2015 and HubSpot)
With a full third of clicks going to the first result in any given search, it is essential to rank as high as possible for the terms your potential customers are most likely to click. The biggest factor in boosting SEO, according to 72 percent of marketers, is relevant content creation. (Source Ascend2, 2015 and HubSpot)
Blogging is one of the primary ways to build relevant content on your business website. While not all of the website traffic generated by your blog will be through search engines (you'll want to build a subscriber base as well), a great many will. And blog posts continue to attract visitors long after they are first published.
According to HubSpot, the company that pioneered the inbound marketing concept a decade ago, 1 in 10 blog posts are compounding, meaning organic search increases their traffic over time; compounding blog posts make up 10 percent of all blog posts yet generate 38 percent of overall traffic. (HubSpot, 2016)
So it's no wonder 60 percent of marketers say blogging is their top inbound marketing priority.
To get the most SEO power from your business blog, make sure it is well-written, focused on the keywords and topics your best prospects are searching for, and optimized page-by-page.
Mark off the 20 items in our Blog Quality and SEO Essentials Checklist to ensure you are getting the biggest SEO boost possible from your content creation efforts.
Content to support sales efforts
The content you create for a complete inbound marketing strategy won't all be top-of-the-funnel awareness stage material. It should also include materials that address all stages of the sales funnel, and each of your customer personas, which can be used by your sales staff in building relationships with leads from all sources.
Keeping your sales staff in the loop and aware of all of the content being created—from blog posts to whitepapers, videos, case studies or tools such as calculators and templates—will help them relay useful materials to their leads. Need ideas for creating all that content that can be used for both inbound marketing and leads generated through other channels? Download our Content Strategy for All Stages of the Sales Funnel Reference Sheet.
Expanded exposure through social media and other channels
An inbound marketing philosophy means using a wide range of digital channels to attract visitors to the website where they can be converted into leads. Along with building organic traffic through content that enhances SEO, this philosophy also requires using social media effectively to promote content and link followers to the blog and other pages on the website.
Social media use is typically a combination of paid promotion and organic followers, used to build an audience, promote blog posts and landing pages, and provide a platform for interaction with prospects. The intersection of social media and website content works to build the effectiveness of both: website content provides fodder for social media materials, and social media posts (when done correctly) drives traffic to the website.
Map out your social media goals and strategy and track results using our Digital Echo Planning and Reporting Template.
Maximize website ROI through lead capture and lead nurturing
Creating a great website isn't cheap, and you want to make that investment worthwhile. With the right tools and an inbound marketing philosophy, you can not only increase, but also prove, the ROI of your brand's website.
Using a complete marketing automation, content management, lead nurturing, and customer relationship management solution like HubSpot, your website works even harder than ever capturing and nurturing leads to move them toward a sale.
The content draws visitors to your site, where the landing pages for offers such as case studies, free trials or whitepapers convert them into leads. Those leads become part of an automated lead nurturing program that steadily offers related resources to "warm up" cool leads and prime them for sales.
Proving ROI is a perennial challenge for marketers, but the detailed reporting systems that are inherently a part of inbound marketing provide the information you need to pinpoint precisely which channels, topics, and even specific pieces of content are driving the most leads and sales.
Is your website ready to work with inbound marketing's method? And are you getting everything you need from the website you've invested valuable resources into creating? If not, perhaps we can help you find the solution.
Prequalification of leads before turning them over to sales
One of the biggest advantages inbound marketing has over strategies such as cold calls from sales reps or mass emails to purchased lists is that inbound leads have essentially already taken the first step in qualifying themselves: they have expressed an interest in your brand (or at least in the information you provide to help solve the problems they are facing).
Inbound leads came to you, rather than the other way around.
Through automated lead nurturing, you also save the valuable time of your sales staff by only send them leads who have taken actions that indicate they are nearly ready to buy.
Precisely what those actions or indications are will vary from company to company. Your marketing and sales teams should work together to develop lead qualification checklist that specifically defines the characteristics of a qualified lead. (Download a template for creating a Lead Qualification Checklist here.)
When qualified leads are passed along to sales, there is another advantage of the inbound marketing philosophy to pass along as well: lead intelligence. Each interaction the lead has had with your website and emails provides valuable information for the sales team about the lead: needs, industry, company size, company name, job title, and more.
These benefits depend on using your content and automation tools in the right ways and investing in the resources necessary to do so. When executed as intended—as part of an overall philosophy and strategy—inbound marketing has the potential to grow your lead generation and sales for less than other marketing avenues.
Properly implementing inbound marketing is a long-term commitment; if you are considering making the move, here is look at your first 12 months—What to Expect: Your First Year of Inbound Marketing.