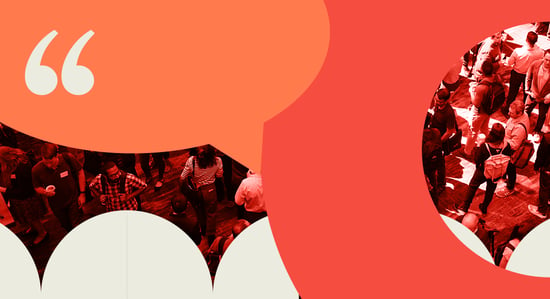 What do marketing leaders want and need from partner agencies?
This is an important question for both those hiring agencies and agency leaders to spend time considering. The answers are often more layered and complex than it seems at first glance, as a review of surveys and conversations with CMOs, marketing directors, communications leads and others reveals.
Many surveys focus on capabilities—strategy development, design, creative, data, technology—the skills that marketing relies on to deliver results. One example is a Databox survey of nearly 100 marketers. While that survey noted that agencies can no longer differentiate themselves by being a "digital" agency, three key skills still are essential: design/creative, data and technology.
An Agency Scope survey, reported by Agency Selection, took a slightly "softer" approach to the skills needed, citing strategic planning and creativity as the top two discipline requirements, followed by digital strategy, media planning and research. The research also began to hint at the characteristics we'll discuss in a bit that were named by CMOs at some of the largest brands in the world. Agency Scope's respondents also sought out agencies that understood integration: integrating themselves into the client's ecosystem and integrating multiple channels and campaigns.
That integration was echoed, also, by a Dentsu Creative study which stated that "eighty-two percent want to see agencies seamlessly combine capabilities to deliver new and innovative solutions … 'across every aspect of my business—media, commerce and CXM."
But what are the even bigger picture characteristics valued by marketing leaders?

When Forbes talked with CMOs from some of the biggest brands in the world, they didn't call out specific hard skills because those should simply be expected. What they wanted, instead, were broader characteristics that make the difference between partners and "order takers."
Marketing leaders want agencies that are engaged
Raja Rajamanar, CMO with MasterCard, told Forbes that a great partnership is strong, strategic, collaborative and built on trust. "I expect our agency partners to be fully embedded into my team," he said.
In other words, marketing leaders want agency partners that are engaged. They don't see themselves as a vendor as much as an integrated part of the team, with goals aligned for their client's success.
It's the kind of relationship described by our client Elinor Johansen with Cloudli Communications when she says, "They listen to our needs, develop a plan based on objectives and execute on time and on budget."
Marketing leaders want agencies that are candid
Melissa Grady, global CMO for Cadillac, doesn't want an agency that simply does what they're told without critical thought. "Please don't indulge me and tell me what you think I want to hear," she told Forbes. "Tell me what you think is going to get us to a better place."
That kind of openness is one of the key elements in my success building long-term relationships with clients. I said as much in a blog post several years ago, and it still holds true: "I don't believe the 'agency knows best' … I do, however, believe that our broad range of experience and outside perspective gives us insights that in-house teams may be missing. It is my duty to give them the best advice possible, even if that advice is something they would rather not hear."
Marketing leaders want agencies that are comprehensive
This does track back to those earlier surveys focused on capabilities, but with a twist: Not only does an agency need to be able to execute on all of the necessary skills, but they need to understand how those skills and tactics all work together.
That is something that may be missing when an in-house team turns to multiple specialized agencies to address video, social media, PR, website development and customer experience. Even if each one of those agencies is great at what they do, they aren't necessarily going to work together.
A full-service agency like JONES checks the box on the specific capabilities, from design services to website development, social media to thought leadership, but more importantly, we approach each element as a component of a comprehensive marketing strategy.
One step is integrating PR and marketing, but beyond that, comprehensive strategies consider every piece of the puzzle from brand awareness and lead generation through customer acquisition, experience and retention. Ensure the agency you choose understands that the end goal is not the SERP ranking or the social media engagement or even lead generation numbers—the end goal is that your business succeeds.
What does your brand and marketing team need from an agency partner? Let's talk about how JONES can check the boxes, from the detailed capabilities to the values and characteristics that drive successful relationships. Schedule a time that works for you: https://www.jonespr.net/meetings/kristin19.