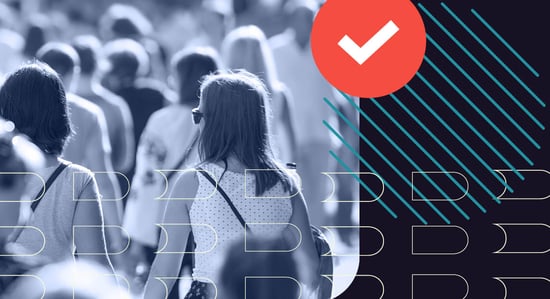 There are many reasons for a B2B tech brand to outsource marketing and PR activities. In fact, according to Statista, nearly half of the marketers surveyed outsource their graphic design, with 25-45% also outsourcing video projects, copywriting, editing and proofreading, SEO and content marketing strategy.
That's not surprising when you consider the reasons.
For example, 1 in 3 marketers say they don't have the in-house expertise or the resources to handle these activities, according to Semrush. Other common reasons included scaling up marketing activities, seeking an outside perspective, and finding a more budget-friendly way to access skills than hiring.
When you embark on identifying a partner to extend your in-house capabilities and fill gaps in needed skill sets, it makes sense to work with a full-service agency that can meet all of your needs.
During your search for a full-service B2B tech agency search. Check out the infographic at the end of this post, which details 8 key benefits that are essential and can help guide your decision-making process.
In the meantime, here are the 8 full-service agency advantages in detail:
1. A single point of contact for all integrated marketing campaigns.
Your time is one of your most valuable—and most scarce—resources. Don't let it be wasted in unnecessary meetings managing multiple partners.
One of the greatest advantages of working with a single, full-service marketing and PR firm is a single point of contact. You don't have to keep tabs on a handful of freelance writers, an in-house social media manager, a web design firm, and a video firm, all for a single campaign.
The agency's project manager directs all pieces of the puzzle for you, ensures high-quality and on-time output, keeps you in the loop and delivers the reporting you require.
A key element in the JONES approach: minimize meetings to maximize results. We don't confuse visibility with accountability.
Working with a full-service marketing and PR agency removes a significant amount of management and coordination from your plate, giving you more time for strategic work and other high-value deliverables.
2. Cohesive strategy for integrated marketing campaigns.
Not only is it time-consuming to manage multiple agencies, but it also leads to a fragmented strategy that lacks a unified approach. Multiple agencies and freelancers may unintentionally duplicate efforts, leading to redundant work, wasted resources and increased costs.
We all know launching and executing an integrated campaign demands close collaboration and synchronization across multiple disciplines and channels. This becomes challenging with a single team and nearly impossible when dealing with multiple agency teams.
To mitigate these problems, B2B tech marketing executives are actively consolidating their outsourced agency and freelance partners and working with a single full-service firm for all their marketing and PR needs.
This improves campaign performance, ensuring consistent messaging and brand identity across various channels, and the right timing and cadence to the correct target audiences, which increases conversion rates.
When you have an agency partner that knows your brand inside and out, understands your marketing, PR and revenue objectives, and has skilled team members who can create and implement integrated B2B marketing campaigns seamlessly, everyone wins.
The evidence will be found in the outcomes. Research shows having one consistent message well executed across multiple channels can improve buyer purchase intent by as much as 90% and brand perception by nearly 70%.
(View an example: Create A Winning Integrated Marketing Campaign.)
3. Increased efficiency and marketing ROI.
When you no longer have multiple agencies developing siloed strategies, you reduce the risk of outsourced partners running disjointed campaigns, simultaneously.
Instead, your full-service agency starts with the revenue goal and then strategizes an integrated campaign that can be executed in various formats across multiple channels.
Next, the agency determines how each aspect of the campaign can and will be measured, and executes flawlessly with thorough project planning and constant communication among all agency team members and client stakeholders.
In addition to reaping cost savings through increased efficiency, when one agency executes integrated campaigns, performance improves. According to Gartner, integrated campaigns across four or more channels outperform siloed, disjointed campaigns by 300%.
(Check out this example of an integrated campaign with consistent messaging and brand identity in various formats – blog posts, contributed articles, infographics, videos – across multiple channels, such as social, paid, PR, web, email, events, and more.)
4. Access to marketing and PR expertise the in-house team lacks.
A full-service firm should have consistent, long-term staff members who have the experience and expertise to strategize and execute your campaigns across every channel.
That means, you need a firm that has expertise in market research, branding, messaging and positioning, writing, design, video, web development, social media, SEO, SEM, paid digital, public relations, email, events, sales enablement and marketing automation.
Instead of attempting to engage separate PR, SEO, SEM, marketing and web firms, for example, look for a full-service agency that specializes in B2B technology. By design, a full-service integrated marketing and PR firm will have the experts you need in each discipline, as well as the industry experience you're seeking.
5. Flexibility to test new integrated marketing strategies and tactics.
When your full-service agency partner has experts in every marketing discipline, it's easy to experiment and test new strategies and tactics without onboarding an entirely new firm.
Consider this scenario: If your company has never created marketing videos, which option would you prefer?
Option 1: Work with a trusted full-service agency that has already been delivering excellent content for you.
Option 2: Embark on a search for a video production company that will require hours, days, or even weeks of onboarding to grasp your brand identity, meet key stakeholders, and develop a concept that may or may not align with your overall content marketing strategy.
Option 1 is the obvious, most efficient (and effective) choice.
6. Ability to scale marketing and PR resources quickly.
Do you have aggressive growth goals? Are you planning to introduce a new product line or enter a new geography?
A full-service firm should be ready and able to take your integrated marketing and PR program to the next level. If you have an established relationship with a full-service B2B tech agency, that firm can grow with you by tapping into its pool of experts to provide additional resources as needed.
Bonus: Your partner agency can expand and contract with your needs, providing the right-sized resources during every stage of your journey.
7. Accountability for marketing and PR results.
When individual firms take on different aspects of your marketing strategy, it can be difficult to parse out what is working, what isn't, and who is responsible.
When you work with a single firm that is focused on your ultimate goal — revenue generation — you should expect measuring and reporting that shows results. There is no hiding behind someone else's work.
Accountability is a cornerstone of the JONES approach. We start by asking the right questions and setting measurable goals so that we can deliver on our clients' expectations.
8. Experienced marketing and PR team members executing the campaigns.
Watch out for the agency bait and switch, where senior team members are initially presented but eventually replaced by junior members. The knowledge, skills, and expertise of senior team members are instrumental in delivering desired results. Replacing them with junior members, who may be less experienced or lack the necessary skills, will most certainly result in subpar outcomes, missed targets, and diminished ROI for integrated marketing campaigns.
A note on accountability: We believe that by hiring well — meaning we only hire seasoned, proven writers, designers, web developers and marketing pros — we ensure that each team member understands what it means to be accountable to themselves, us, and our clients.
Our rule of thumb is that individuals applying for positions, whether as employees or contractors, should possess at least a decade of experience in the discipline.
By being very selective in our hiring, we can ensure our clients receive quality outputs that require less management on their end.
Which of these 8 benefits of hiring a full-service B2B tech marketing and PR firm is most important to you right now?
Even if you don't currently think you need all of the benefits, I am confident that over the course of a strong working relationship, you will find opportunities to leverage them in ways that strengthen and enhance your marketing and PR programs.
During the past 20 years, JONES has provided branding, marketing and PR strategy to more than 40 B2B tech companies and helped bring more than 100 new technologies and services to market, while executing countless integrated campaigns.
If you want to learn more about JONES, check out this series of blog posts: 15 Years Of Marketing Lessons. Then, download any of our Case Studies or Solution Sheets from our Integrated Marketing Learning Library for insights into our methodology and how it might work for you.
I'd also love to chat about your specific situation and how JONES can provide the expertise, flexibility, scalability and accountability you need in a full-service B2B tech marketing and PR agency partner.
If you're a VP of marketing, CMO or startup founder, schedule a no-cost, no-obligation consultation. You can access my calendar here.