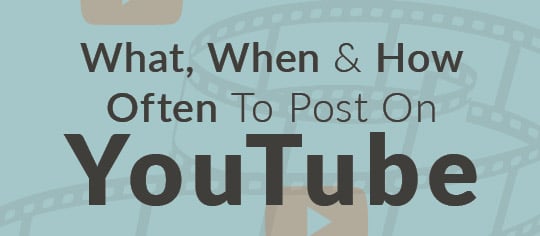 YouTube, that repository of music, how-to videos, video game play and "unboxing" adventures, has a role in both B2C and B2B content marketing, too. YouTube, on mobile alone, reaches more people in the 18-34 U.S. audience demographic than any TV network. (YouTube, 2020) (Source)
So how will you incorporate it into your content marketing strategy?
It starts with choosing what kinds of videos to use. The good news is that almost any video you post to YouTube can also be used in multiple other ways in your content marketing strategy, from blog posts and other social media channels to in-person events or embedded in lead nurturing emails.
If you are using video for B2B marketing, there are a few considerations to remember, as outlined in this infographic from our blog, including that 87 percent of B2B videos are viewed on desktop or laptop computers, compared to overall video consumption worldwide, which is 75 percent mobile.
These posts also offer insights to guide your video development:
So then comes the next question: how often should you post to YouTube?
If you can post a new video each week, great! But I know that may not be realistic for most small to mid-sized companies. Instead, focus your efforts on identifying a regular schedule in which you can reliably create and post high quality videos. Don't rush the process or post poorly-crafted content just to meet an arbitrary weekly target.

As for when to post your new video, the best time to post is between 2 and 4 p.m. Central or Eastern time, which provides an opportunity for YouTube to index your video before the prime viewing hours of 7-10 p.m. Or, if you prefer to have your video post on a weekend, post earlier (10-11 a.m.) to catch the higher traffic levels in the afternoons on Saturdays and Sundays.
YouTube is just one of the many channels you can use to leverage your marketing videos. Facebook, LinkedIn and Twitter are also prime distribution opportunities. Find details on what, when and how often to post on those channels in our Complete Social Media Guide blog post.
Plan out both your video production and promotion using our free Marketing Video Planning & Promotion Template . Or talk with me about each step in the process and how video for social media ties into your overall content marketing strategy—schedule a time here.