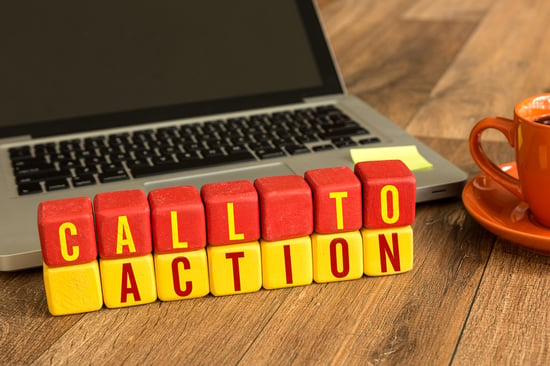 You measure your website traffic. You track your social media presence. You analyze which blog posts are most often read and shared. And all of that analysis is a lot of work.
But it is also an essential step in an overall marketing strategy because it tells you what is working and what isn't. Not to pile more work onto your to-do list, but are you also measuring your calls-to-action?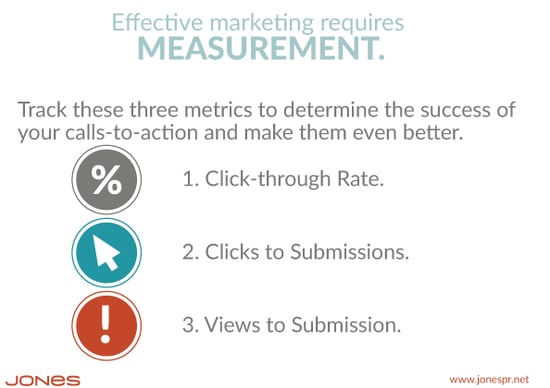 Calls-to-action (CTAs) are a key component in inbound marketing. It is only when a prospect clicks on one of those little buttons — Download! Subscribe! Get Free Trial! — that they are taken to a landing page where they can be converted into a lead.
Measuring the success of your CTAs, along with A/B testing different versions of them, will help you improve response rates and increase lead generation. If you aren't already, start tracking these three metrics: (Click to tweet)
Click-through rate: How many of the people who see your CTA—on your blog, in an email or in social media—click on it?
Clicks to submissions: Of those who click on the CTA to reach a landing page, how many submit the landing page form and enter your lead nurturing program?
Views to submissions: What percentage of people who see a CTA end up converting into a lead?
With answers to those questions, you can compare the rates of different CTAs and look for reasons some perform better than others. Do they meet these CTA criteria? Dig deeper into the meanings behind the measurements with our Complete Guide to Designing and Executing Calls-to-Action.