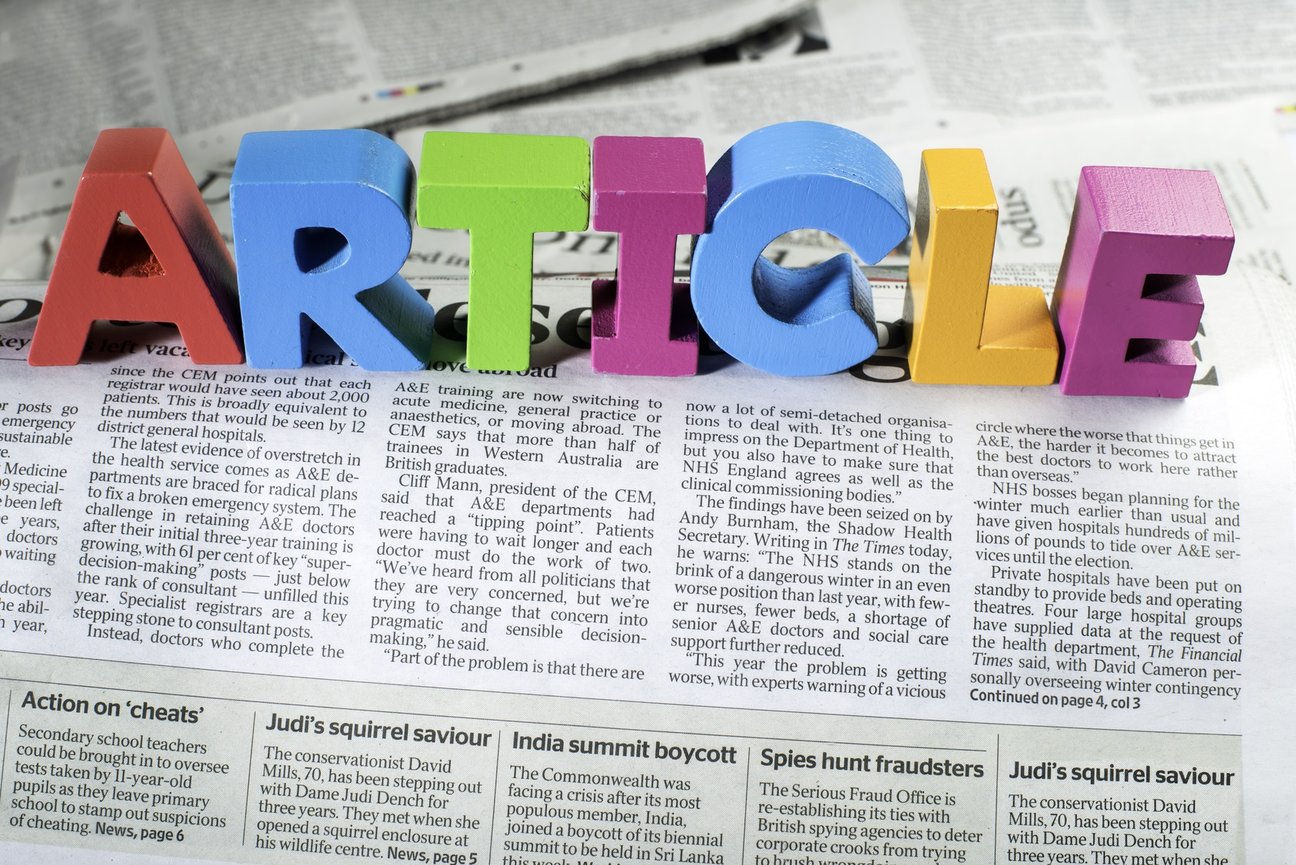 Healthcare management firm Primaris, based in Columbia, Mo., has worked with JONES to master the art of creating complete inbound marketing campaigns that employ both marketing content and tools traditionally used by public relations departments to increase website traffic and downloads of gated offers.
One tool or technique planned into many of the company's inbound marketing campaigns is a thought leadership article, contributed to industry media to increase awareness.
"JONES has helped us approach all of our content—blog posts, whitepapers and contributed articles—as a complete campaign," says Rachel Verslues, director of marketing for Primaris. "By bringing all of them together around a single topic and cross-promoting them, our website traffic and online lead generation increase. And we are able to more effectively use our time and resources by repurposing information in multiple formats."
(See more about how Primaris took on inbound marketing to reach new markets in this blog post—Primaris: Turning Inbound On For More Leads.)
Let's look at a couple of examples that highlight why working from the perspective of a full campaign, including bylined articles makes sense.
1. Combining bylined thought leadership articles with other content creation makes the most of your information.
In our ebook, How to Get Your CEO Published, we talk about starting with a bylined article, and then repurposing that information and effort for additional marketing content such as blog posts, ebooks, social media updates and videos. You can also reverse the order, as Primaris has done, and still get the same results maximizing the effort that goes into gathering and presenting information.
Primaris started their campaign focused on hospital registration abstraction with two larger content pieces:
A whitepaper titled "Registry Abstraction: Using Data to Advance Healthcare," and

A resources/tip sheet titled: Essential Resources for Staying Current on Registry Abstraction Requirements.
Then, they created five different blog posts based on the same information:
7 Traits to Look for In Data Abstractors

Registry Abstraction: Tracking Down Missing Data

Chart Abstraction: Getting Caught Up For Good

Essential Resources for Registry Abstraction Updates

10 Ways Hospitals Can Make Registry Abstraction Easier
Finally, they wrote a thought leadership article, published by Healthcare Business Today, titled "Resources to Know for Registry Abstraction Success."
All were designed to work together, and all capitalized on the same main body of information, simply presented in different formats for different audiences. That is efficient use of your communications resources.
2. Proper promotion of contributed thought leadership articles increases website traffic and lead generation.
In another successful campaign, Primaris nearly tripled downloads of a whitepaper on financial success the month that a related bylined article was published.
When the related article appeared on the website of Medical Practice Insider, downloads of their whitepaper, "5 Steps for Financial Success in a Value-Based Payment Environment," nearly tripled from the previous month, resulting in more than 300 new online leads from that single whitepaper and an overall conversion rate of more than 40 percent.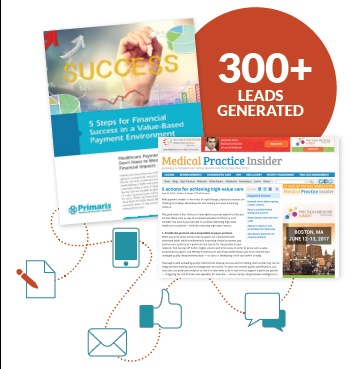 Proper promotion included linking social media updates and blog posts about the contributed article not to the article itself, but to Primaris's website and the landing page for the whitepaper.
In a world in which most PR and marketing pros agree that the general public soon won't be able to differentiate between paid, earned, owned and shared content, it just makes sense to think of your communications—both traditional marketing and traditional PR tools—as a cohesive toolkit to use together.
"With a solid background in public relations, JONES has led us to consider our PR and marketing as a cohesive strategy, maximizing the traditional exposure of contributed articles by promoting them and repurposing them in inbound marketing," Verslues says.
Learn more about using contributed articles within inbound marketing campaigns by downloading one these resources: