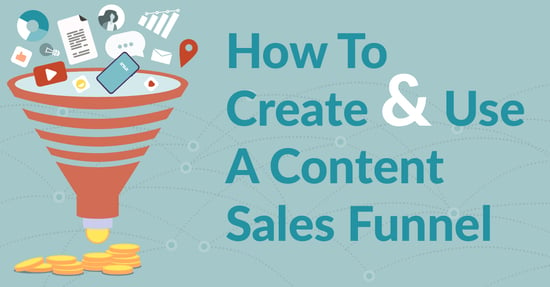 Creating marketing campaigns and the content that fuels them is simpler when you have a roadmap to follow or a template to guide your planning. A content marketing funnel (also called a sales funnel) provides the perfect way to think through your strategy from building awareness to closing the deal.
This infographic from utm.io provides an illustration and tips on how to structure your content marketing funnel. Or you can download a simpler version for reference from our Inbound Marketing Learning Library—our two-page cheat sheet, Content Strategy For All Stages Of The Sales Funnel is one of most-accessed resources.

Awareness content should be all about providing your audience with information they are seeking, even if they don't know anything about your business (yet). Formats should be easily accessible: social media, bylined articles in industry media, visual infographics and videos. And you should focus on teaching and answering questions, not selling.
More on the awareness level of the funnel:
In the evaluation or consideration stage, we like to give audiences something they can put to use: templates to make a job easier, checklists for decision making, or case studies that show how a product or service benefits its customers.
When it's time for leads to make a purchase decision, you can and should be more product-specific, but still find ways to give content character and make it useful, with comparison guides and testimonials.
And, of course, we agree with the infographic's suggestion to segment your audience based on buyer personas. Understanding what different audiences need at all stages of the sales funnel is essential. More on building and using customer personas:
We always recommend that clients approach their marketing from a "full funnel" perspective—if you leave out any part of that funnel, you'll lose prospects and decrease the effectiveness of your content marketing and sales efforts.
For a quick resource to kick-start your content planning, download our Content for the Entire Sales Funnel handout. You can take the next step by using the suggestions there to fill in our Campaign Planning Calendar Template for a full year of full funnel inbound content campaigns. I'd also be glad to talk with you about how to use either of these tools — schedule a no-obligation consultation call today.