As marketers, we are tasked with appealing to customers while appeasing the executive suite. It's a tricky position to be in when top management wants hard numbers, but we're accustomed to the softer world of consumer behavior and emotion. Perhaps that's why nearly 30 percent of marketers told HubSpot in 2014 that proving ROI of marketing activities is their biggest challenge. (Click to Tweet!)
It isn't always easy to prove just how specific marketing tactics impact sales and revenues. Just because it isn't easy, doesn't mean it shouldn't be a priority, though.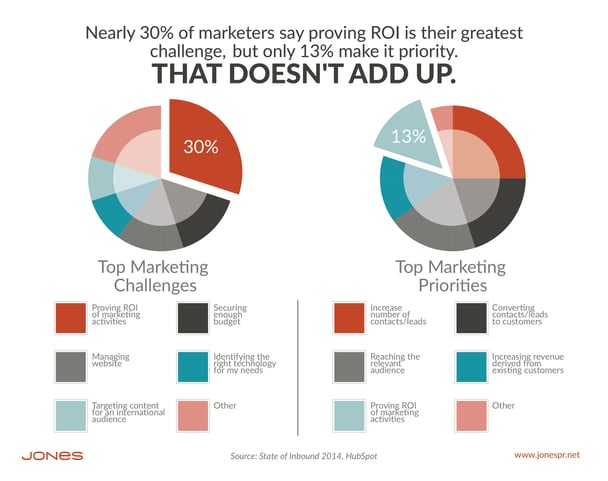 So how to we take that no. 1 marketing challenge and move it up the priority list? Making analysis a part of your marketing routine has implications beyond simply providing the C-suite with the metrics they really want to know — it can help you improve your tactics along the way.
One step in proving ROI and improving your marketing approach is closed-loop marketing. Download our free ebook that tells you how to link specific leads to sales and inbound marketing to ROI.