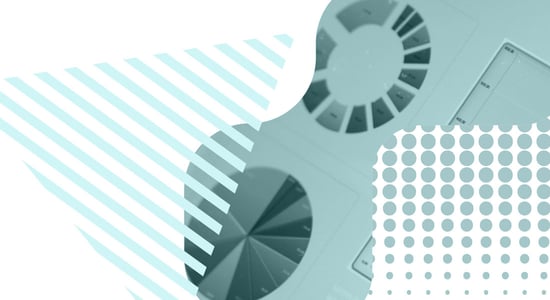 Developing full-funnel campaigns can be challenging for small in-house marketing teams without access to individuals dedicated to design, copywriting, marketing technology and automation, web development, video scripting and creation, and more. But those full-funnel "A-Z style" campaigns are a powerful way of building brand awareness and turning that awareness into lead generation and sales.
That is one reason Avanti, a Ricoh Company, turned to JONES to power a robust content marketing strategy to reach B2B customers in the printing industry. Avanti Slingshot® is an industry-leading print MIS software suite capable of running multiple lines of business, handling commercial and marketing communications, in-plant, large/wide format, print and mail workflows. With customers ranging from commercial book printers and graphics specialists to corporate in-plant print and mail services, Avanti needed to provide relatable information on the ways an integrated print MIS could solve problems for printers: reduce workflow bottlenecks, improve estimate and billing accuracy, help CSRs respond to customer questions and implement cost saving efficiencies. With so many features, benefits, optional modules and moving parts to the company's software, content marketing is key to providing prospects with the information needed to make a complex, long-term purchase decision. (Visit our Avanti customer profile page to download a content package with an example of a full-service campaign.)
How Avanti Approached Content Marketing
With JONES's assistance, Avanti created coordinated campaigns that tackled each topic or message through multiple channels: blog posts, webinars, downloadable content such as checklists or case studies, email and social media. Each content collection was designed to maximize the return on content creation by repackaging the content across formats, promoting it through carefully targeted market segments, and focusing on lead generation through the company website with either a content download, a blog subscription, a webinar registration or a request for a workflow evaluation.
Among the topics and messages addressed during the nearly two years JONES created complete campaigns for Avanti were:
Introducing their new LiveProofing module

Lean manufacturing principles

Choosing a print MIS vendor

Time-consuming tasks to automate

Business decisions that cost business

The ROI of a print MIS

What is involved in a workflow evaluation

Print industry recovery from the Covid-19 pandemic

For each topic, multiple content formats were created and promoted to draw website traffic and drive landing page conversions. Those conversions were the starting point for lead nurturing, using content management and marketing automation through HubSpot, which Avanti had started using prior to partnering with JONES. Our martec experts were able to provide both the expertise and staffing resources to help Avanti mature its use of marketing automation over time to maximize the return on the investment.
A typical campaign sequence would look like this:
Month 1:

Blog post #1 introducing the topic, promoting a webinar with company and industry leaders and linking to a gated content offer

Emails to prospects and current customers promoting the webinar

Emails to blog subscribers and prospects promoting the blog post

Social media posts (both organic and paid) promoting the webinar

Content piece based on the topic, such as a checklist for choosing a print MIS vendor, gated behind a landing page for lead capture

Month 2:

Blog post #2 on the topic, linking to the gated content

Emails promoting the webinar, the blog post and the downloadable content piece

Social media posts (both organic and paid) promoting the webinar

Live webinar

Month 3:

Blog post #3 summarizing the webinar and linking to the gated content

Webinar added to the resource page as gated content
Complete Content Campaign Elements: Blog Posts
Avanti had already established a business blog prior to partnering with JONES, but it was ripe for a boost in both consistent content creation and promotion. JONES helped Avanti establish a steady publishing schedule of high-quality blog posts that offered usable information for readers, not just company news or product promotion, and then promoting the blog through email and social media. Doing so increased the company's blog subscriber list to 18.5x its original size between May 2020 and December 2021.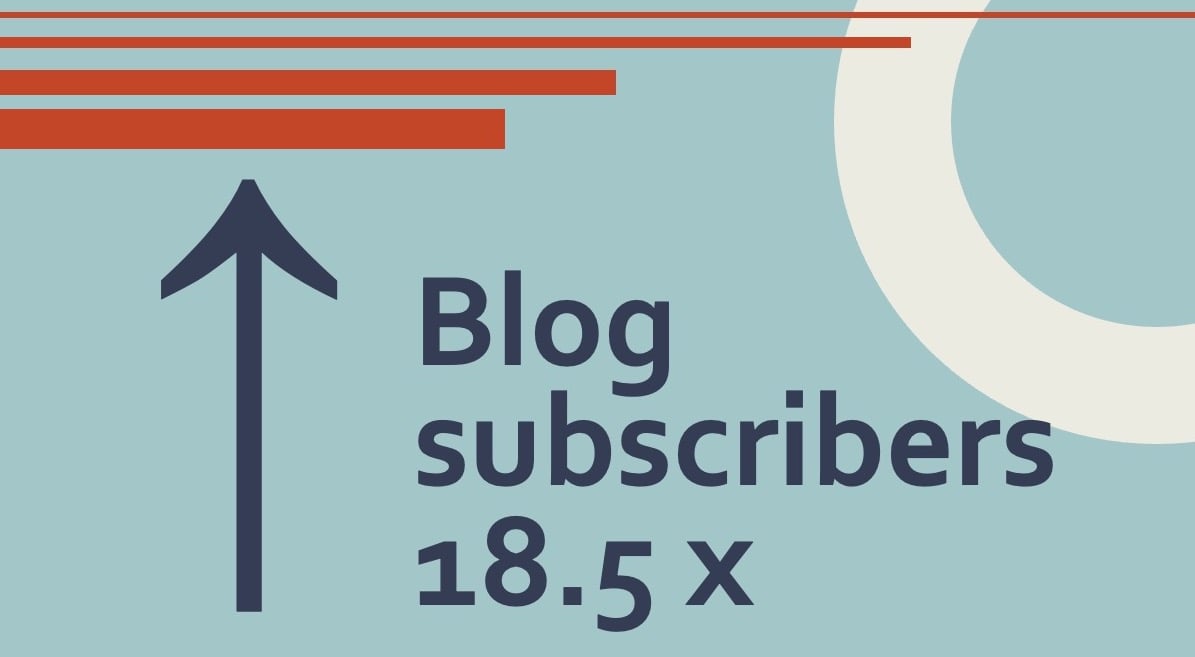 Complete Content Campaign Elements: Downloadable Content Assets
At the heart of each content campaign were downloadable materials, gated behind a landing page for lead capture. The materials ranged from a product feature sheet and problem/solution page for LiveProofing, a new module introduced in late 2020, to checklists of what to look for in choosing a print MIS vendor and what to expect in a workflow evaluation. Others included case studies sharing customer success stories, ebooks examining potential ROI and more.
These lead-generating super-tools had a landing page conversion rate averaging 27.4 percent—some as high as 43 percent—compared to an industry average landing page conversion rate of 9.1 percent. The combination of high-value, usable content and carefully targeted audience segmentation provided the results Avanti needed.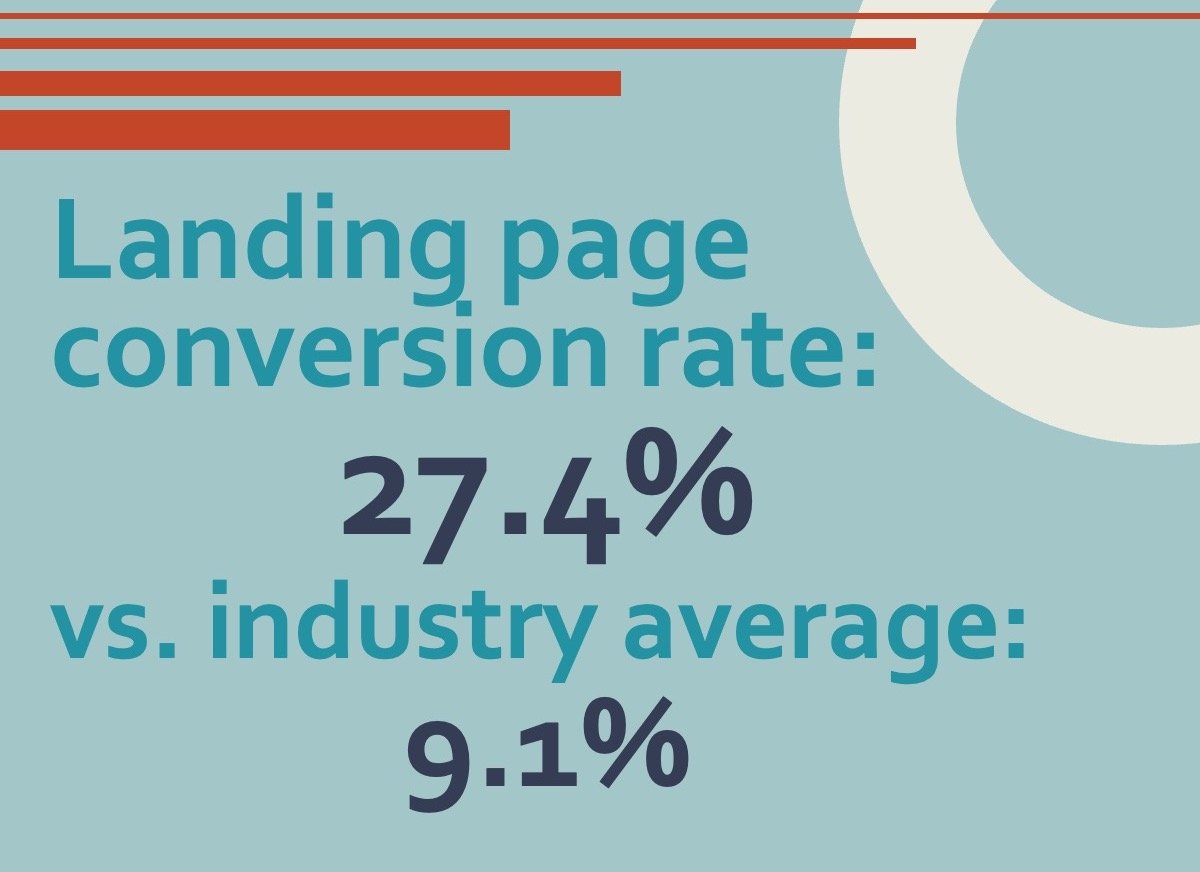 Complete Content Campaign Elements: Webinars
JONES and Avanti also worked to target specific buyer personas in promoting a monthly webinar series during the partnership, which again yielded high-quality leads through registration and attendance of the webinars. The webinars were hosted by company leaders and featured company and industry experts as well as customers sharing testimonials of how they use Avanti's print MIS in their own business. Interactive segments of the webinars provided opportunities for Avanti to learn what questions and challenges are on customers' minds.
With a registration/attendance conversion ranging from 44 to 53 percent, the webinars matched industry benchmarks.
The JONES team worked alongside Avanti's marketing department to script the webinars, design presentation slides and other graphics, set up online registration landing pages, host the live webinar events, and prepare the recorded webinar for archiving in a gated resources section for later access by prospects and customers.
Complete Content Campaign Elements: Email
All three primary content presentation formats—blog posts, downloadable materials and webinars—were promoted throughout each campaign by emails.
Emails were segmented and targeted to ensure the highest possible response rates, and the numbers speak for themselves. During JONES's partnership with Avanti, Avanti's email campaigns boasted an average open rate of 31.9 percent, which is 10 percentage points above the industry average. Click-through rates were frequently as high as 5 percent, more than double industry benchmarks.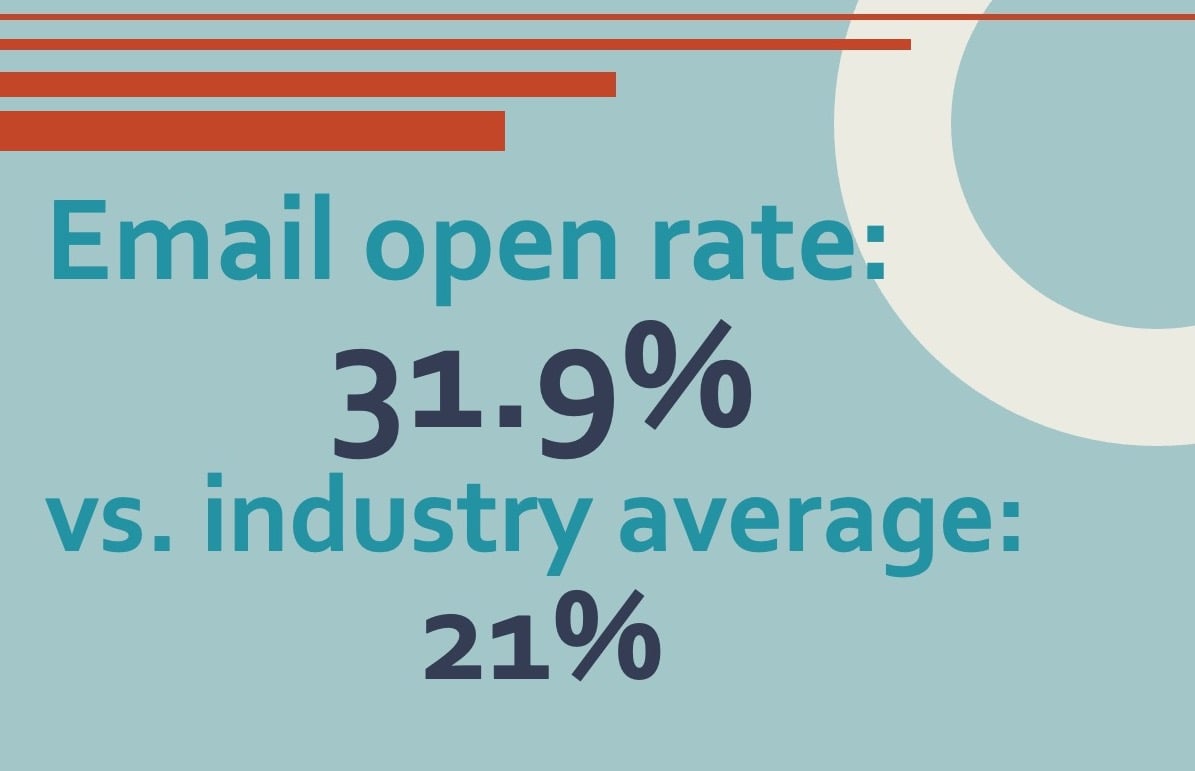 Among the factors that contributed to the success of the email campaigns were segmented and targeted email lists, personalization and a constant commitment to testing and improving. Nearly every email campaign included random A/B testing of at least one element to pinpoint ways to improve open and click-through rates. This included testing subject lines, placement of graphics, placement and appearance of calls-to-action, and level of personalization. In my opinion, testing is key to determining what works and what doesn't. JONES also used similar testing on landing pages to finetune formatting, text and images.
Complete Content Campaign Elements: Social Media
Social media promotion is a natural complement to email in reaching potential audiences with links to blog posts, information about webinars and calls-to-action to download content pieces such as checklists and case studies.
JONES provided Avanti with a strategy, schedule, content and automation support to make the most of both organic social media and paid content that allowed for targeting more specific audiences.
Complete Content Campaign Elements: Lead Nurturing Workflows
The ultimate goal of each campaign was lead generation—capturing contact information through a content download or webinar registration. But simply capturing lead information is not enough, and Avanti understood the power of marketing automation to move leads closer to a sale. JONES helped the company take full advantage of the potential of its HubSpot investment by establishing lead nurturing workflows, sending an automated series of emails that encouraged further interaction between the lead and company. That interaction might simply be consumption of more content—such as downloading another asset or watching an archived webinar—or requesting a workflow evaluation, which would give Avanti's team a chance to showcase how their print MIS could improve operations for the lead.
Other essential marketing services
HubSpot/contact audit for more effective email segmentation
One of the first tasks JONES took on when partnering with Avanti was an audit of the company's existing HubSpot automation and contact list. Prior to creating new campaigns or strategies, it was essential to have an understanding of how Avanti was using HubSpot already, determine if it was being used effectively and define quality contacts and lead qualification criteria in order to clean up the contact list for outbound and lead nurturing emails.
The result of that audit was a contact list that focused on the highest quality contacts, in turn providing better open and click-through rates, fewer unsubscribes and fewer bounced back emails.
Graphic support for rebranding
During its partnership with JONES, Avanti underwent a rebranding to reflect the company's acquisition by global print powerhouse Ricoh. The JONES graphic design team was able to provide support redesigning everything from sales presentation templates to social media graphics, existing case studies and email templates. The new look blended Avanti's previous branding with Ricoh specifications to create imagery that was still instantly recognizable as Avanti, but with an updated look to highlight the new corporate identity.
Industry media advertising
Along with owned content on the company website, JONES guided Avanti's targeted advertising with print industry website Print Planet. The site is an industry networking platform with active forums where print leaders and decision-makers seek peer reviews, ask questions and share editorials and whitepapers. Avanti implemented paid advertising on the site linking to downloadable offers of e-books, case studies and more that would answer prospects' questions and provide valuable information for Print Planet readers while providing the opportunity for Avanti to capture leads from the download landing pages.
Complete website redesign
The largest single project JONES undertook for Avanti was a redesign of the company's website, incorporating the new branding while also optimizing for search, improving user experience and ensuring the website was compatible and accessible across platforms.
The previous site had been built in pieces over the course of several years, working with multiple contractors. The new JONES-created site, instead, brought together the best of WordPress flexibility and HubSpot content management and marketing automation in a site that would be simple for Avanti's in-house team to maintain and grow as needed. Read more details about it here: Client Success: New Look, Flexible Interface for Avanti Website.
Altogether, Avanti Systems took a coordinated, complete approach to content marketing, and it paid off with metrics that exceeded industry benchmarks and a solid standing in the competitive print MIS market. By choosing to work with a full-service digital firm like JONES, Avanti accessed all the expertise it needed in one place: strategy, design, copywriting, website development, marketing automation, email segmentation and targeting, webinar management and more. Are you looking for a similar partner who can fill the gaps in your marketing team's expertise? Let's talk. Schedule a time with JONES CEO and founder Kristin Jones to discuss your brand's needs.