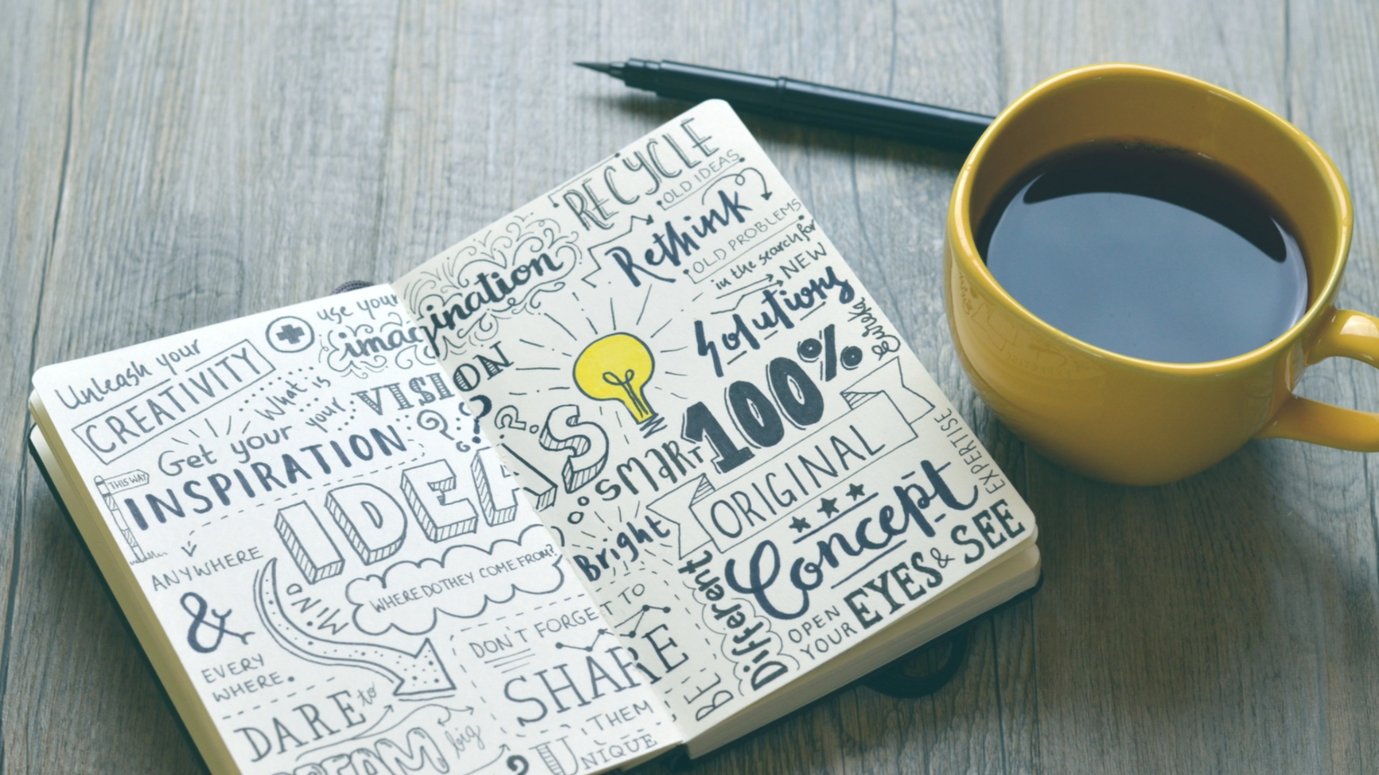 If you've committed to blogging regularly and often, you understand that coming up with new ideas for blog posts and ways of varying them can be challenging.
(And you should be blogging frequently — businesses that blog 16 or more time a month generate 4.5 times as many leads as those that publish 4 or fewer posts monthly. See more here.)
It can be easy to fall back on standard formats that are comfortable for you, whether that is lists (like this one), newsjacking or commentary on curated content. But to reach a variety of readers, each with their own content preferences, you need to mix up your business blog content a little.
Here are three ideas for formatting your next blog post:
Problem/solution post
One of your primary objectives in your business blog should be to provide useful information that solves problems for your readers (aka prospects and leads). Identify a problem they may be facing, then write a blog post focused around ways of solving that problem, without veering into sales-focused, product-centric rhetoric. Your solution may be implied or mentioned, but keep advice neutral to maintain credibility.
For example, our client Primaris, a Missouri-based healthcare consulting firm, knows that one of the challenges its customers struggle with is keeping up with data abstraction through the registries in which they participate. So Primaris published a blog post full of suggestions (10 Ways Hospitals Can Make Registry Abstraction Easier) as part of a complete inbound marketing campaign. (See the full campaign here.)
How-to posts
How-to posts are similar to problem/solution posts, but take a more methodical, step-by-step approach. These can include technical detailed processes with screenshots or photos demonstrating each step, such as this post from our partner HubSpot, which outlines each step of creating and using paid Facebook ads.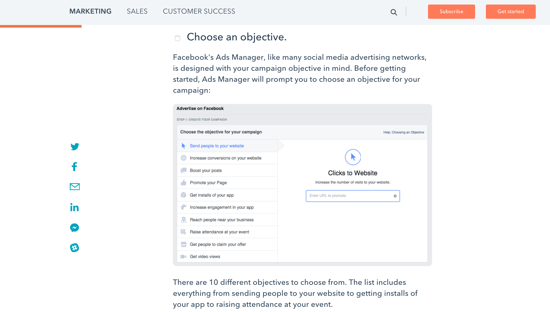 The post goes on to provide extremely detailed information about image size and resolution, designating a target audience and reviewing performance.
Other how-to posts may provide broader overviews of a process and could be formatted as infographics, with a timeline of the steps to follow to achieve a desired result.
One example is this post we published about how to succeed in your first year using HubSpot's inbound marketing solution.
[Check out the infographic at the end of this post. Go ahead, do it now. We'll wait.]
Need a little more guidance on creating a how-to post? It is one of five blog content formats included in our blog writing templates. Download the templates here.
Interview or Q&A posts
Interview or Q& A posts are a great way to give your blog a breath of fresh air and a fresh voice. You can interview satisfied customers, industry leaders, or your own company executives to provide personalized stories in their own words.
I used a Q&A format to highlight Primaris and the company's award-winning inbound marketing program, letting the company's director of marketing do the talking to outline what worked for them. (Q&A: How Integrated Content Marketing Earned Primaris Leads, Awards)
Another advantage to interviewing customers and industry influencers for your blog is the additional audience you are likely to gain when they share the published post with their own network of followers.
Mixing up your blog content also means incorporating a variety of non-text formats, including infographics, photos and video.
All three of the content formats mentioned here for a text-based blog post can also be created with video. Start planning how you will include video in your business blog content mix, and throughout your inbound marketing campaigns, by reviewing the uses for marketing video in our Maximizing Marketing Videos Checklist.
Which content formats are you already using, and which will you put into place next? Leave a comment and let us know.
I, personally, really like infographics. Check out our infographics on Pinterest.
I'll leave you with this example of the infographic I mentioned earlier. Enjoy!