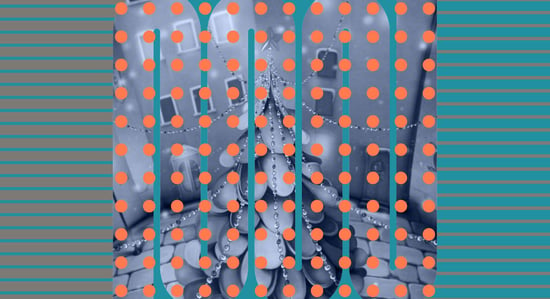 Inbound marketing is not a quick-hit solution. I'm sorry if that is a hard pill to swallow.
In today's environment of next-day delivery, instant access to information and the world at our fingertips, it can be hard to muster the patience and perseverance needed for a long-term investment of resources. But the results can pay off for years (yes, years) when you take the time to do it right.
While an email blast may earn you a few clicks or even sales today (depending on your industry and typical buying cycle), by next week it has been forgotten. The investment in content for inbound marketing means your blog posts, archived webinars and downloadable materials are still yielding leads long after you publish or post—in our case, our most read blog posts may be several years old, but are continuing to drive traffic and leads because we invested in quality content that meets prospects' needs.
It is that long-term investment that is key, also, to developing connections in B2B industries with long, complex buying cycles dependent on access to detailed, compelling information.
So, how much time should you plan to fully implement a high-quality inbound marketing program with HubSpot? Be ready to invest 12 months into creating the strategy, content and automation processes that are needed to be fully rolling.
Let's look at what that entails.
Implementing Inbound Marketing: The First 3 Months
There is no doubt that the initial planning period is the most intense part of establishing an ongoing inbound marketing program. In that first quarter, you will lay the groundwork for a strategy that should carry your organization's marketing and content forward for the foreseeable future.
Here are the primary tasks you will need to complete before any content goes live:
Do the math and set SMART goals for your inbound marketing based on the company's revenue goals. Here's a video explaining how to calculate goals for your marketing.

Plan your overall marketing strategy. This should include keywords, channels, content formats, and how to combine your inbound and outbound efforts, paid and organic.

From that overall strategy develop a specific content strategy: how many blog posts/social media posts/downloadable assets you will create each month, the topics to address, how to target those topics to each level of the sales funnel and what sales enablement materials are needed to support your sales team in conjunction with the inbound content.

Sketch out the first full year of campaigns. You can find a guide to planning monthly campaigns in our Campaign Calendar Template, including identifying the specific topics and messages for each buyer persona, channel and sales funnel level. By planning a year in advance, you can see how each campaign builds off previous materials, as well as identifying ways to repurpose content for future campaigns.

Train a point person on the tools you will use for inbound marketing automation, such as HubSpot. This would also include customizing the dashboard and ensuring that all essential elements are in place.

Develop the content for the first two campaigns/months. Having the first two campaigns in the hopper ready to go before launch can prevent an awkward "stutter step" as you hit a groove with the cadence of content development needed to fill a content marketing pipeline.

Set up the blog and the first two campaigns in HubSpot, including all calls-to-action, landing pages, nurturing email workflows and SEO analytics.
If it seems like a lot of work, that's because it is. Inbound marketing is a simple concept, but to get truly impactful results, you must put in the work to plan, create and strategically deploy high quality content that meets the needs of your customers-to-be. By doing all this work up-front, you improve the chances of a smooth launch of your new strategy, providing the momentum to keep it moving forward and bringing in results.
Ideally all the things listed above would be achieved in three months' time; the reality will depend on your available resources (in-house, freelance or agency partners) as well as having other elements fall into place. If you don't yet have defined customer personas, you should take time to create those early on, as they will guide your content creation process. And there may be potential hiccups and roadblocks in updating your current website for inbound marketing.
But if all goes well, at the end of your first quarter, your new inbound marketing program launches!
Then what?
Implementing Inbound Marketing: The Second and Third Quarters
Once your inbound marketing program takes off, your primary objective is to maintain the momentum. The best way to do that is by focusing on the year-long campaign plan you created to stay ahead of the schedule. Each quarter, you should be creating the content that will be used in the next few campaigns and scheduling it into your marketing automation solutions.
If it feels like there is extra time in your schedule, use it to continue training yourself or your staff on HubSpot or other automation to be sure you are utilizing all the tools available. It takes time to become comfortable with the basics and experiment with more advanced tools that can optimize the results you get with inbound marketing and automation.
Implementing Inbound Marketing: The Fourth Quarter
By the beginning of your fourth quarter, your content creation process should be hitting a groove with processes that work well for your team to develop, create and deploy the blog posts, downloadable offers, social media and email workflows that capture and nurture leads.
With six months of inbound marketing now under your belt, it's time to dive into the numbers and begin to analyze your results. This includes:
Blog metrics—Which posts/topics have the most traffic? How are visitors finding your posts (social, search, email campaigns)? Which posts are leading to conversions or other engagement?

Landing pages—Which have the highest conversion rates? How are visitors finding the landing pages (from your blog, search or through nurturing emails)?

Lead scoring data—What types of interaction on your site do you see from leads who eventually convert to customers? How many "touches" are needed?
During this quarter, you will use the data from your previous two quarters to plan and optimize your next round of campaigns. One key benefit of inbound marketing is the amount of data it generates about your customers and leads and their engagement with your content.
This information can also help you work alongside the sales team to develop additional materials that will be useful in converting inbound leads into customers.
Implementing Inbound Marketing: After the first year
This first year is really just the beginning. That is the beauty of content-based inbound marketing—it continues generating web traffic, leads and sales long past the publication date. Keep the momentum going with another year of quality content as you refine your lead nurturing approach.
Download our Inbound Marketing/HubSpot Implementation Planning Timeline and Template to create your own plan for introducing inbound marketing, including spaces for budgeting staff hours and assigning key areas to provide structure to your strategy.
Does your team need to supplement its capabilities to get your inbound marketing strategy off the ground? Working with an experienced agency can be the boost you need to reach critical content mass and automation proficiency faster. Let's talk about how JONES can provide strategy development, content creation, automation expertise and more to launch your inbound marketing strategy. Schedule a time in my calendar for a no-obligation consultation—I love talking content and inbound and would be glad to bounce ideas around to help you settle on what you truly need to succeed.