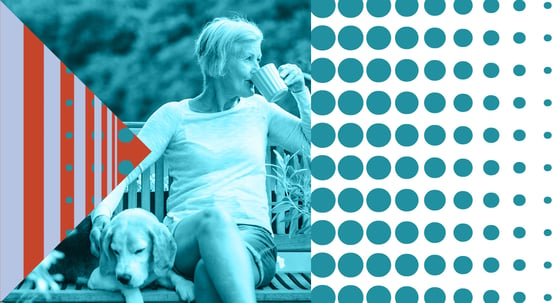 Each year, as we wind down (or are scrambling to meet year-end targets) in these weeks between Thanksgiving and New Year's, I budget a little time to look at our blog and inbound marketing library metrics to get a feel for what was on our readers' minds in the past year. What content were they searching for and finding on our site?
The answers can be seen in both our most popular blog posts and our most viewed landing pages for the free marketing resources we offer: website updates, lead nurturing and qualification, campaign planning and social media. With most of our readers finding our content through search, we know these are topics that they are invested in – it's not just a matter of click-bait curiosity.
What about you? What marketing topics are keeping you up at night right now? Perhaps you'll find answers in the blog posts and resources our readers have relied on in 2022. If not, reach out and ask your questions directly. I'd love to chat.
Website design and updates
The most viewed resource in our Inbound Marketing Learning Library in 2022 was our Website Audit Template, and the most read blog post is one explaining how to use that template. I'm honestly not surprised. With all of the changes the last three years have brought in how businesses—especially B2B brands—reach prospects, everyone should be taking a critical look at their website to find ways to optimize it for today's environment.
Related resources that were also popular included our On-Page SEO Planning Template and a HubSpot Implementation Timeline and Template. Learn more about how we have helped clients successfully redesign their website, taking advantage of HubSpot's integrated automation, here: Yes Health Moves Website to HubSpot for Greater Functionality.
Lead Nurturing and Qualification
Several of our most-used downloadable tools are focused on making it simpler for marketers like you to plan and implement a lead nurturing strategy, along with qualifying leads to improve conversion rates once leads are turned over to sales.
Some download individual pieces, like our Nurturing Workflow Template, Lead Qualification Checklist, or Landing Page Content Template, but you can also find them all together in one place: Lead Nurturing Toolkit.
Our all-time most read blog post (from nearly a decade of bringing you helpful marketing info!) also addresses leads and lead qualification: Defining Lead Status: Cool, Warm, Hot. Check it out, then read 5 Criteria for Qualifying B2B Leads.
Content Marketing Campaign Planning
Number four on our list of most used resources is a template designed to help you plan an entire year of full-funnel content marketing campaigns, from identifying the buyer personas you want to target to outlining what channels and content formats you will use to reach all levels of the sales funnel. (You can download it here: Campaign Calendar Planning Template.)
Apparently, a lot of our readers are looking for those initial top-of-the-funnel ideas to reach new audiences, because our third most read blog post in 2022 was 10 Top Formats for Awareness Content. But we also encourage our clients to think beyond TOFU and audit their marketing content to ensure they are filling the entire funnel, just as Actium Health did.
Audits to guide marketing and media outreach
We firmly believe that understanding your current strengths and weaknesses is a key element in creating strategies that improve marketing performance and ROI, which is why we share information about audits. And our readers respond. A comprehensive Media, Messaging and Marketing Audit Checklist is among the top 10 downloads from our resources page, with a corresponding media audit checklist blog post landing in the #4 spot for 2022.
Social media
Of course, social media is always a hot topic for content marketers trying to puzzle out when it makes sense to jump on the latest platform and how to best match content to algorithm changes, while building an authentic voice for the brand. Our Complete Social Media Guide for B2B Marketing has been at the top of the most-read list since we first published it in 2020, and we update it regularly to stay on top of questions you may have about how often to post, what days generate the most engagement or what types of content get the most shares.
Our readers' favorite resources and posts
Want to see the complete list?
Here are the top 10 most-used resources from our Inbound Marketing Learning Library (check it out – with more than 100 resources, there are plenty more you may be able use!):
The five most-read blog posts in 2022:
Our five most-read blog posts of all time (nearly a decade of marketing insights and advice):
With more than a thousand blog posts in our library and more than 100 downloadable ebooks, case studies, templates and checklists, you are sure to find answers to your content marketing questions. And if you don't find what you are looking for, I'd love to talk about how we can find the answers and support your marketing strategy needs. Schedule a time in my calendar for a no-obligation consultation and sign up for our blog update emails so you won't miss any information you can put to use in your next content marketing campaign.