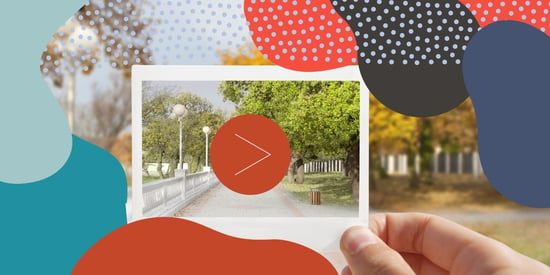 Sometimes the best way to learn about something is to witness a great example. I'm always watching for examples of emails, landing pages, blog posts and more that we can take inspiration from in our work.
I love the way this video from our partners at HubSpot serves as not only education about content marketing (with a side of some light-hearted relatable fun), but is in itself an excellent example of the concept.
Listen in to what Jamal has to share.
Do you know a little more now about content marketing than you did before?
Here's what I think makes this video such a great example of content marketing and inbound marketing in action:
Not only do I love this video as an example of content marketing, but I also appreciate how well he breaks down the idea of content marketing for viewers.
He gives great examples of types of content and how they work, including blogs, social media, apps and podcasts. And he outlines four basic steps—simplistic, yes, but that is why this video is an awareness/introductory level piece of content. The other content offered, such as the workbook and training courses, are available to move viewers to the next level of the sales funnel.
And, as he says, IF you like the video, you may download the workbook. IF you like the workbook, you may try HubSpot's free solution. And IF you have success with what you can do with the free version, you may become a full customer. And it will have felt like it was your idea, rather than being pushed into it by advertising or a salesperson.
That is the power of content and inbound marketing.
While Jamal outlines a streamlined 4-step process for implementing content marketing, there are dozens of details involved, and you can find more information about each of those steps in the blog posts and resources linked below.
Steps to successful inbound marketing:
Looking for more? Let us help you navigate the world of content marketing (or of setting up your own HubSpot automation). Schedule a time to talk with me about your inbound marketing goals.