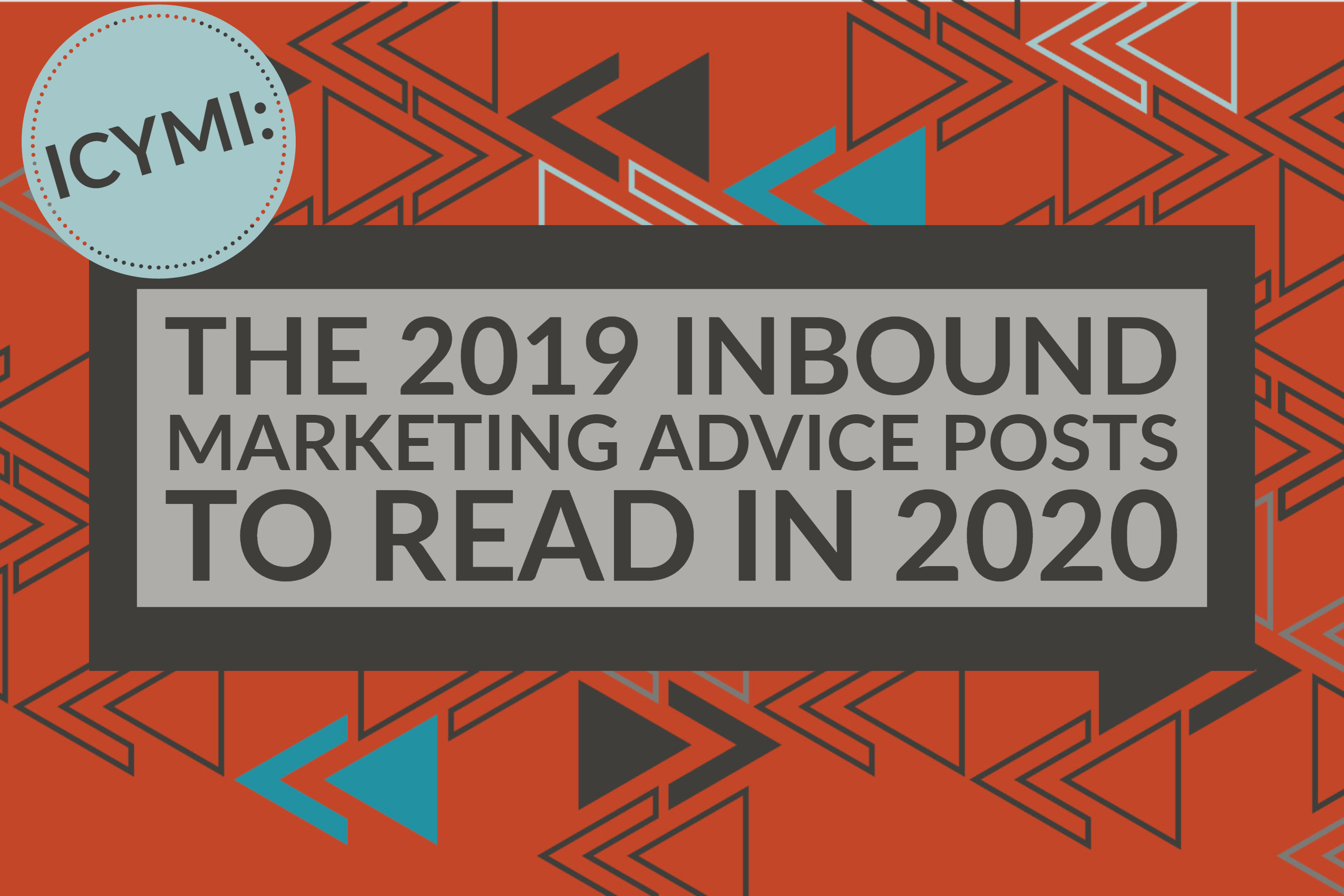 Congratulations! Another year full of successes celebrated and lessons learned has passed, and the next round of opportunities lies ahead. It's been busy, hasn't it?
If you are like me, you missed a few things along the way — I get it. With more than 100 new posts on the Inbound Accelerator, I doubt you had time to read every one. But there are a few I think you really need to see, so I've rounded them up together. These are the posts our visitors and followers read the most, and for good reason. This top 10 list touches on social media, contributed articles, how to create great content, and how to use that content in a complete integrated public relations and inbound marketing program.
So, in case you missed them, take a little time before diving into your 2020 to-do list to brush up on your inbound knowledge.
1. The Demographics Of Social Media In 2019: What You Need To Know
Understanding the demographics of social media — who uses which platforms, how often, and why — is essential to target your content effectively. From reaching baby boomers on Facebook and professionals on LinkedIn, to understanding that millennials are more likely to be on Instagram and Snapchat, the power stats in this infographic were useful not only to our own readers, but to the readers of Social Media Today, where the image was shared, reaching many more readers in the process.
2. Facebook Decisions: Ads vs. Promoted Posts vs. Organic Content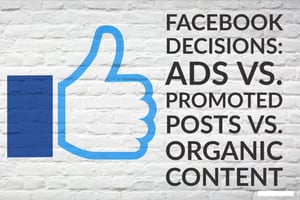 Social media strategies and decisions are on the minds of many of the marketers, PR pros, and communications strategists who follow the Inbound Accelerator, so my breakdown of the pros and cons of advertising options vs. organic content on Facebook resonated with many.
Read the full post for a breakdown of your options, and our recommendations for crafting the social media strategy that is the best combination for your situation.
3. Q&A: How JONES and West Use Contributed Articles In Marketing Campaigns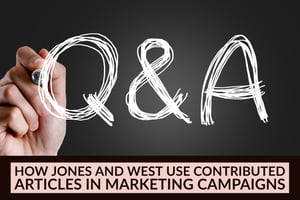 I am an advocate for taking a comprehensive, collaborative approach to all communications for a brand, rather than separating PR and marketing into separate silos. The reason: By using the same content across multiple channels, and working toward a common objective, brands can maximize the ROI of time and money spent developing great content. The use of contributed articles — traditionally the domain of PR — as an adjunct to inbound marketing strategies is one way we have successfully helped clients make the most of the content creation process.
This Q&A walks you through how West has used contributed articles to support its marketing campaigns for years.
4. 6 Ways To Pinpoint Customer Pain Points For Marketing Content Ideas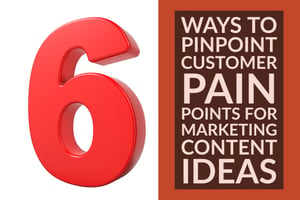 We know that business blog readers like content that helps them do their jobs better, which is why our own blog is filled with how-to style posts like this one that provide a blueprint for a task every marketer has to complete: identifying the pain points you should address in your own marketing content. Bonus: This quick and easily-read post with an infographic also meets the needs of B2B readers, of whom nearly half say they prefer shorter formats and are overwhelmed by the amount of content available.
5. 10 Steps To Inbound Marketing Campaigns (and 20+ Tools To Complete Them)
Which do you need more, a step-by-step guide to developing inbound marketing campaigns, or tools, templates and checklists to help you do the work more effectively (and save time because you don't have to develop them from scratch yourself)? This post has both!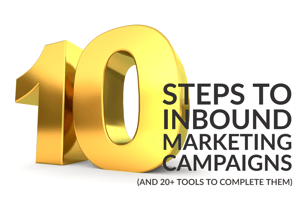 What tools do you need? A lead nurturing toolkit complete with templates for creating landing pages and nurturing workflows? Or possibly a template for plotting out a year's worth of inbound marketing campaigns? Perhaps a quick cheat sheet to explain microdata, rich snippets and schema to your newest staff writer? Those are all at your fingertips, plus many more.
6. Your Ultimate Inbound Marketing Checklist
Ask yourself the 30 questions in this checklist as a way of reviewing your current inbound marketing program and identifying places where you can make changes, add elements or optimize to improve performance.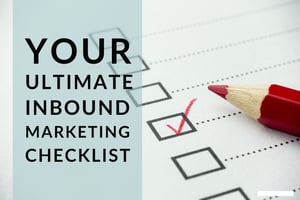 The six-part checklist touches on everything from the foundation on which your program is built to specific content creation and promotion, and how well marketing provides support and enablement to help sales close deal and achieve corporate goals and objectives.
7. 10 Email Trends You Need To Know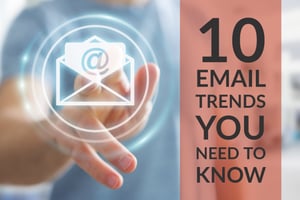 Email marketing, like everything else, is constantly changing. That means those of us who use email as a key element in our marketing strategy, including as part of lead nurturing workflows to facilitate inbound marketing, need to be on top of the trends in how our prospects and customers use email and their preferences. Click to read what those trends mean for your email marketing in 2020.
8. Lessons From 15 Years Of Marketing: Expertise Essential For Marketing Within The Life Sciences Field
This post is part of a series highlighting the lessons I've learned in 15 years as an agency owner and leader working with clients in a number of industries (see the whole series here).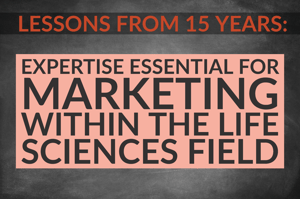 Working in the life sciences industry with clients such as QPS requires being more than a run-of-the-mill marketer. It requires being able to understand the science, as well, and speak the language of the target market. Regardless of what part of the supply chain a life sciences company operates in, its customers are likely either other scientists or physicians, or both. They are highly educated, driven by logic, and tasked with improving the health of their fellow man. Marketing to them is not to be taken lightly or done haphazardly, which means that when a life sciences firm chooses the team that will develop the public relations and marketing content needed to drive awareness and revenue, finding the right people is imperative.
Read the full post to learn more about how to establish credibility in a highly sophisticate industry such as life sciences.
9. Client Success: Complete Content Packages Fuel West Marketing Strategy
We've said that quality content tells a story, and the popularity of our client success posts, which tell the success stories of marketing that really works, prove that point.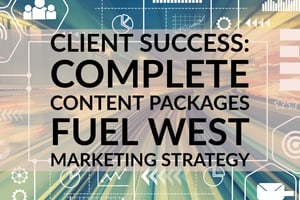 In this case, readers have flocked to our description of how JONES has helped West create complete content packages from the results of marketing research surveys. These packages include all types of content — reports, blog posts, contributed articles, social media updates, infographics, and videos — coordinated in complete campaigns designed to drive website traffic and leads. By creating the content as a complete package, rather than piecemealing the work out to a video agency here, a PR agency there, JONES ensured that the same messaging was presented from start to finish.
In this post, I outline the whole process, step-by-step, with examples from one of West's winning campaigns so you get an idea of how to put the same content package concept to work in your marketing strategy.
10. How Much Does Facebook Advertising Really Cost?
As much as we wish we could always do everything we want to do in a marketing campaign, sometimes decisions come down to the dollars involved. This is especially true of small businesses that need to squeeze as much value as possible out of each channel they use.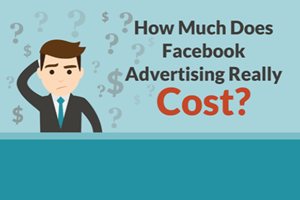 Facebook is the most-used social media channel in the US, which makes it an obvious starting point for most small businesses, but the advertising options involved can be confusing. We created this infographic to give business owners and marketers a primer on the choice they need to make when advertising on Facebook, with a reminder, also, not to ignore the power and potential (and necessity) of building a strong organic presence.
Of course, these 10 posts barely scratch the surface of all the inbound marketing, public relations, and social media advice the Inbound Accelerator offered this year. We also have a complete library of templates, checklists, ebooks, cheat sheets, case studies and more to answer your inbound marketing questions. Subscribe to the blog to have the newest posts delivered to your inbox each week. And let us know in the comments below which posts this year you liked the most. I'd also love to talk with you in person if 2020 is the year you want to take your brand's inbound marketing to the next level. Schedule a no-obligation call to discuss how you can put the things learned in these blog posts to work for you.