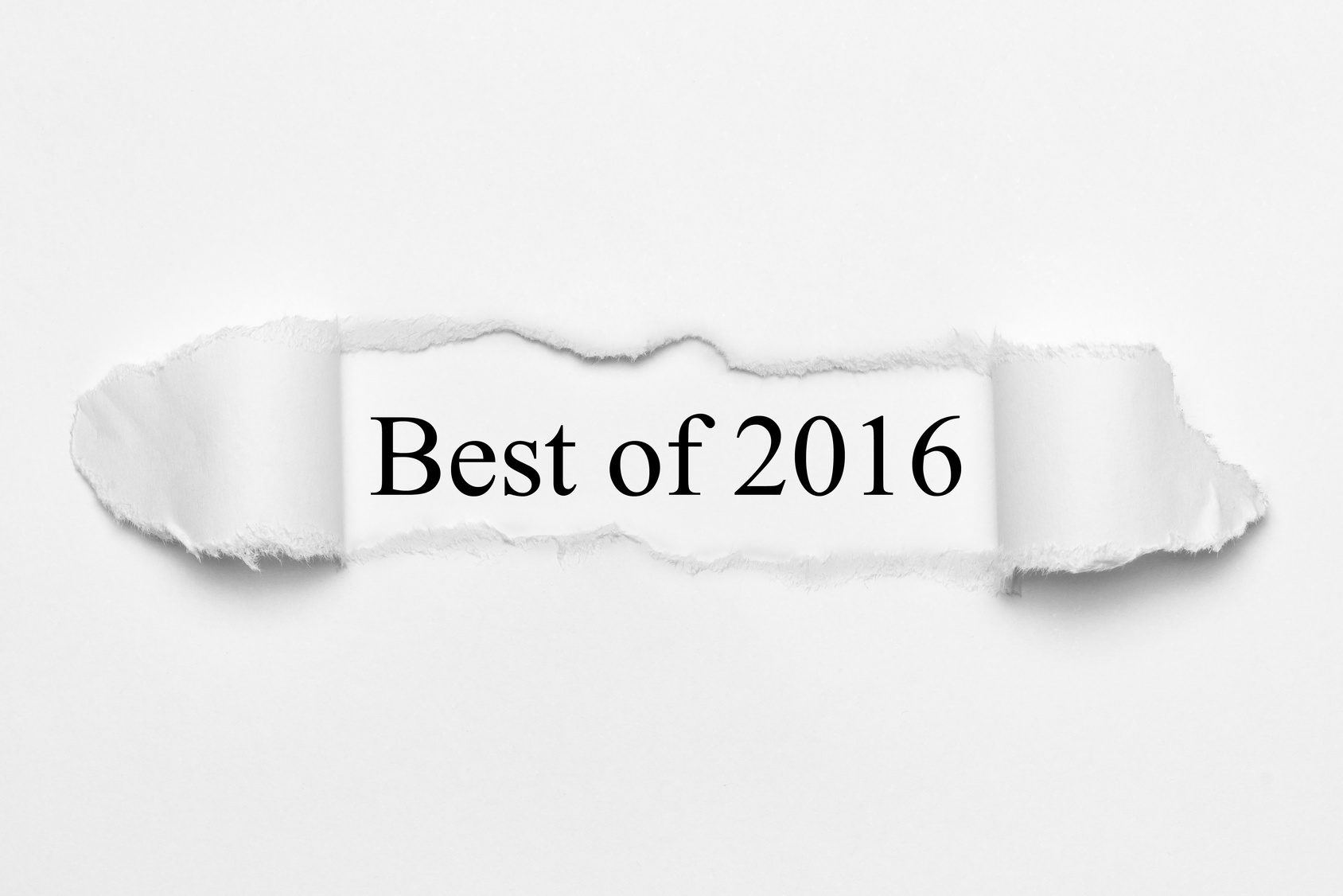 As we sign off on 2016, I want to give our readers another chance to see the most popular posts we've published this year. Sure, I know that a little searching for the right topic (and keywords, of course) will bring up the relevant posts—that is, after all, part of why we publish a business blog.
But I also know that sorting through more than 250 posts from the last year is a big task. So, as our final post of 2016, I present:
Inbound Accelerator's 2016 Top Ten
1. Consideration Stage Marketing Content Sets the Stage for a Sales Win
In this post, I'll walk you through the steps of targeting your inbound marketing and blog content toward specific customer personas and the consideration stage of the sales funnel. This is one stage of the funnel that often has holes in the content, but a vital point to swing leads toward a sale.
2. 5 Ways to Improve Your Lead Qualification Process
Based on our Lead Qualification Checklist, we provide a rundown of the essential elements your team needs to identify and agree upon in defining a marketing qualified lead.
3. 4 of the Biggest Benefits of Lead Nurturing
OK, so I'm sneaking in this post, which was actually published in September 2015. BUT … it was one of the most visited posts during 2016. That's one of the biggest reasons to publish a business blog—posts don't only attract visitors for the first few days or weeks, they remain on your site continuing to attract visitors (and convert them into leads) long after you've forgotten you've even written them.
This post details the top four characteristics of lead nurturing programs: timeliness, automation, targeted audience and higher CTR than generic emails. Read the full post for more details on putting an automated lead nurturing program into place.
4. Crack the Code to Better Lead Conversions
Using a well-crafted infographic from Formstack and our own downloadable resources, this post provides a wealth of information on three primary ways to improve your website's lead conversion.
5. 7 Lessons in (Non) Productivity
Another "evergreen" post from the past that continues to bring in readers today, this post follows along with our 5 criteria for quality content<www.jonespr.net/content-quality-report-card>, one of which is to tell a story or be entertaining. It is also a great example of visual content, featuring another infographic, this one from Marketo. You can find a full selection of our original in-house infographics (which happen to be featured each Friday that we publish) on our Pinterest page.
6. Top 10 Ways to Write A Compelling CTA
See if you can find a new idea or a great reminder of the best ways to create calls-to-action. A few hints: value, urgency, confidence and numbers are just a few to keep in mind.
7. The 10 Essential Steps In an Inbound Marketing Campaign
How-to posts are typically among the most effective formats for writing business blogs, as they provide usable information readers are searching for online. Perhaps that is why this has been one of our most popular posts. Download a template for writing your own how-to blog post, along with four other blogging formats, here.
The steps listed in this post can also be found, though with less detail than on the blog, on our How to Run an Inbound Marketing Campaign checklist.
8. How to Turn A Tagline Into a Living Brand Identity
At JONES, we believe a brand is something your company is and does, not just the logo or tagline used in advertising. But bringing that concept to life beyond marketing content and signage can be a challenge. See how we envisioned it for one of our valued clients in this case study.
9. Put Dollar Values on Your Marketing-Sales Service Level Agreements
Service level agreements are a key element in unifying marketing and sales to achieve company goals. These agreements (as you'll see in our template) are most effective when they include well-defined expectations and an understanding of the value each department provides.
10. How to Link Social Media to Lead Generation
Social media is great for getting the attention of your target market, but to make it an even more important part of your overall marketing strategy, it needs to be linked to your website where visitors can be converted into leads. This post gives you top tips for generating leads through each of your social media networks.
As always, I hope these posts, and the ones we will publish 5 days a week in the coming year, provide information, insights and advice that helps you meet your company's marketing and revenue goals. Please share them with your colleagues and networks, as well.
What topics would you like to see the Inbound Accelerator take on in 2017? Share a comment and let us know! Have a happy, prosperous and enviable New Year!